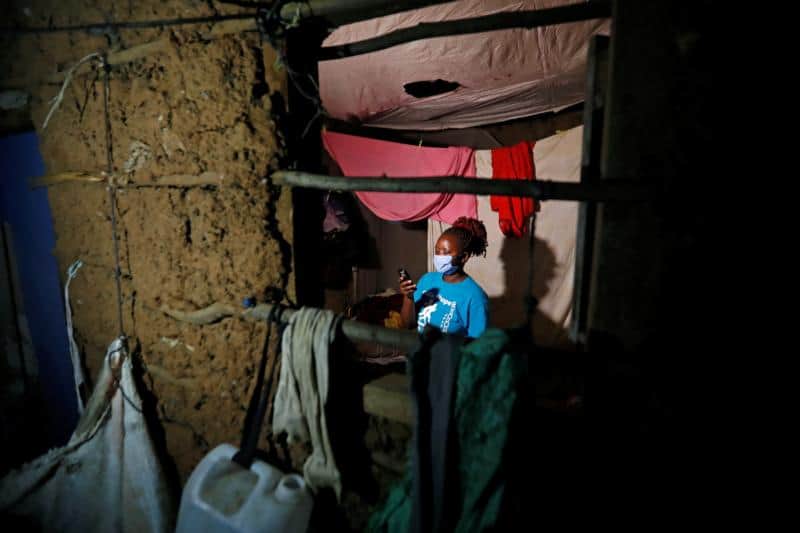 NAIROBI, Kenya (CNS) — Africa's Catholic bishops have called on donor countries and agencies to exercise solidarity with the continent — including canceling debt — as the coronavirus pandemic continues to hit hard.
In its May 31statement, the Symposium of Episcopal Conferences in Africa and Madagascar also urged the African Union to sensitize its member countries to contribute to the creation of a solidarity fund, which the bishops stressed will be used to improve the health of the people.
In their statement, signed by the Burkina Faso Cardinal Philippe Ouedraogo, SECAM president, the bishops urged African leaders to ensure that "the limited available resources be used to assist those who really need help, especially the poorest of the poor, and not end in the pockets of the politically connected people through corrupt practices."
Acknowledging the initiatives already taken by international aid agencies in the management of the impact of the COVID-19 pandemic, the bishops asked them to take a closer look at the continent, which currently lacks resources in the fight against the pandemic. "We would like to go further to plead for the massive cancellation of debts of African countries, to enable them to revive their economies," the bishops said.
They also called on multinational businesses that rely on raw materials from Africa to make significant contributions to the host countries to enable them to provide basic social services such as hospitals, schools, adequate and affordable housing.
"We appreciate the efforts that have been made by the respective governments to contain the brutal spread of the virus in the continent, and we encourage them to protect the health of the population," the bishops said. "We also thank all the health professionals and religious nuns who have shown extraordinary dedication to alleviating the suffering of the sick."
The bishops acknowledged that God had not abandoned his children in these difficult times, especially those infected and affected by COVID-19, but was daily working through doctors, nurses, health workers, volunteers and caregivers who have been on the frontline of this emergency, risking their lives.
The number of cases of COVID-19 has been increasing in Africa. South Africa has more than 37,000 cases and nearly 800 deaths. Egypt has more than 28,600 cases and more than 1,000 deaths. Nigeria has more than 11,000 cases.