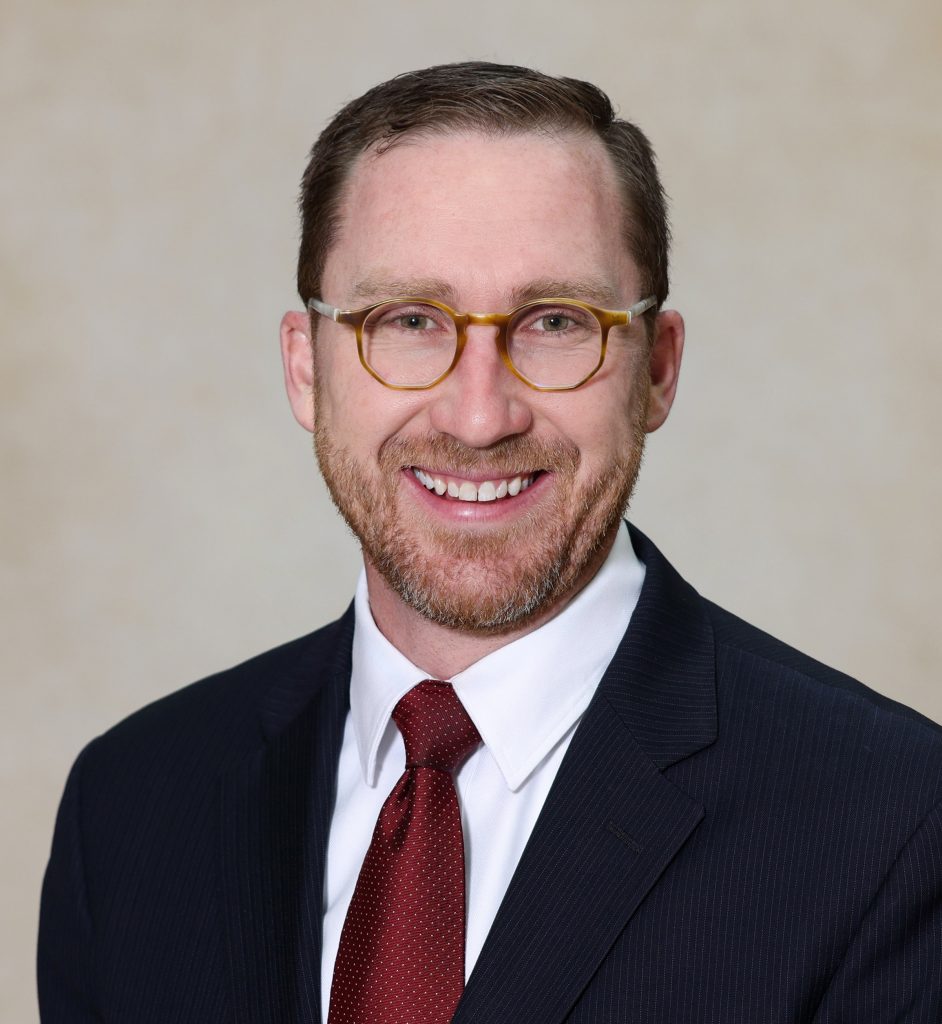 A new yet familiar face will be making an appearance at Christ the King School this fall.
Longtime Christ the King parishioner Alan Mila will take the reins as the school's new principal. He replaces Sherry Woodman, who stepped down from the role this past spring to return to her former job as learning specialist.
Mila is beginning his 17th year as an educator. Before coming to Christ the King, he began his teaching career at Pope John Paul II Preparatory School in Hendersonville through the University of Notre Dame's Alliance for Catholic Education program. In his 12 years at JPII, he served as a math teacher, coached the school's soccer teams, was the Athletic Director and Director of Student Activities.
Additionally, Mr. Mila has also spent the past four years as Assistant Principal of St. Henry School in Nashville.
Becoming principal of Christ the King is like a homecoming for him. "My wife and I have been parishioners at the church ever since we moved to Nashville," he said. "We've always held the school in high regard and it has a great reputation in the diocese. When Mrs. Woodman announced she was stepping down as principal, I saw that as an opportunity for me to apply for the job. After sending in my application and going through a rigorous interview process, it was announced that I got the job."
Mila sees his leadership style as a collaborative one and seeks to build rapport and cooperation amongst his faculty.
"I believe we're stronger as a school when everyone is working together," he explained. "I view my job as principal as helping everyone move towards shared goals and common ground. I know sometimes that means I'll ultimately be making the big decisions, but I hope to do so in a way that we're all moving forward together."
He also hopes to build a stronger rapport between the school and church community.
"I hope to get the parishioners more involved in the life of the school, even if they don't have kids here," he said. "I know there are parishioners at the church who are doing important things through their jobs and doing great work in the local community, and I want to expose the kids to that. I want them to get an idea of what their futures could potentially look like.
"Ultimately, I want to see what new opportunities we could offer at Christ the King and see how we could connect our students to them," he added.
Mila is very excited to get started with the school year. "I'm most excited to meet all the students and their families. After all, they are the lifeblood of the school," he said. "My last day at St. Henry's was June 30th and I immediately came over here the next day.
"I've had a lot of one-on-one meetings with the faculty and staff to get to know them and see what their hopes and visions are for the school to see where we should go from here," Mila said. "But I'm ready to jump in with two feet and welcome the students back because it's not the same without them."
He is grateful for the support he's received from the Christ the King community.
"The support I've received from the parents and church parishioners has been tremendous and overwhelming," he said. "Mrs. Woodman has done a lot to prepare me well for this new role. It's been an easy transition so far and I can't wait to see what happens next."