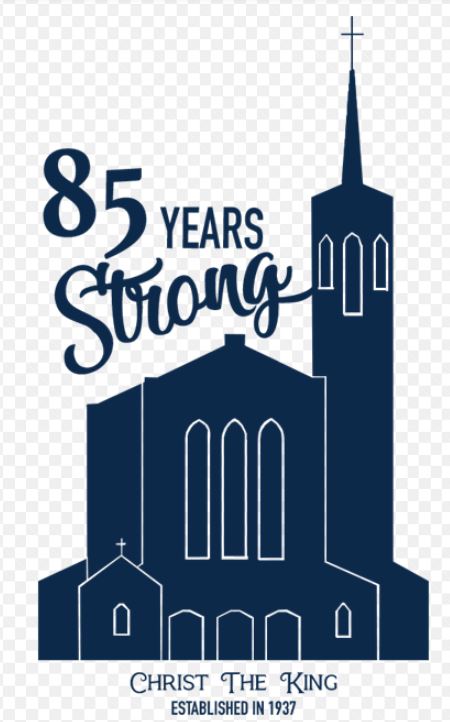 On Saturday, Sept. 10, from 11:30 a.m. to 4 p.m., and followed by a special outdoor Mass at 4:30 p.m., all are welcome to join the Christ the King Church community for its annual community festival and a celebration of the 85th anniversary of the church's founding in 1937, said Merrill Bohren, chairperson of the event.
"Christ the King is really about community, and this is an event that really welcomes not just the church community, but also the area community," Bohren said. "It's a day of fellowship, food and fun."
The outdoor event will include inflatable play areas, bungee jumping, train rides and pony rides for the children, as well as activities such as bingo for adults and carnival games. Additionally, there will be a DJ providing musical entertainment, Bohren said.
While pre-registration for the event is closed, wristbands for full access to the children's activities will be available the day of for $10 each. Tickets for carnival games will be available for $1 each.
Meals, which include a choice of a hamburger, a hot dog or a vegetarian option, and come with a drink and a choice of chips or fruit, will be available for $5 per person.
Proceeds from the sales of wristbands, game tickets and meals go to cover the cost of the event.
Finally, t-shirts will be available for $25 a piece to support the eighth-grade class at Christ the King School. Youth and adult sizes are available while supplies last.
"My grandparents were founding members of Christ the King, and it's been a constant for my family since it was established 85 years ago," Bohren said. "Many of us have really fond memories of going to the school carnival, so (with the community festival) our hope is that new parishioners along with our neighbors feel welcomed into the community and the next generation of children make new memories."
For more information about the event, email Bohren at CTKfestival@gmail.com.Volunteer opportunities are still available for the event. To sign up, visit https://ctk.org/community-festival, and click "Volunteer Here."