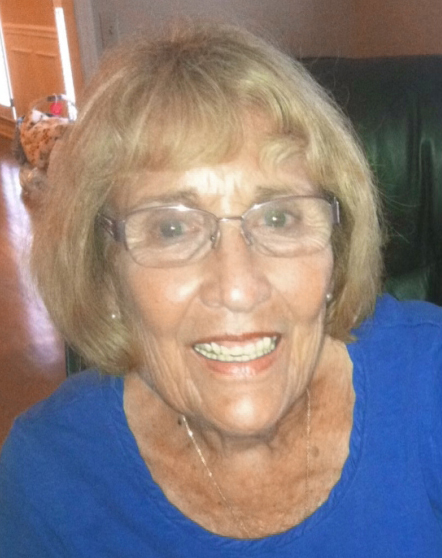 Ann Sappenfield, the mother of Father Mark Sappenfield, the pastor of St. Matthew Church in Franklin, died on Divine Mercy Sunday, April 11, 2021, at the Barton House in Nashville surrounded by family and loving staff. She was 82 years old.
Visitation will be 4-7 p.m. Thursday, April 15, at St. Matthew Church, 535 Sneed Road West. A funeral Mass for family, close friends and clergy will be at 10 a.m. at St. Matthew. The Mass will be concelebrated by Father Sappenfield and Father David Dodd, T.O.R., Mrs. Sappenfield's grandson. Masks will be required at the visitation and funeral.
Mrs. Sappenfield will be remembered "as a loving wife of 58 years, mother, Mimi, soon to be great- grandma, daughter, sister, friend, and servant of God," said her family.
She was well known in the Diocese of Nashville as a zealous defender of the right to life and regularly joined prayer vigils outside abortion clinics.
Mrs. Sappenfield was born on July 14, 1938, in Hastings, Michigan, the daughter of Rex and Irene Perry.
She was preceded in death by her parents, her sister Arlene Perry, and her grandson David Golczynski.
Survivors include her loving husband of 58 years, Richard "Dick" Sappenfield; her six children, John Sappenfield, Kay (John) Dodd, Father Mark Sappenfield, Paul Sappenfield, Jill (Jon) Golczynski and Joanie (Steve) Shaffer; 14 grandchildren; her sister, Agnes M. Campbell; her brother, Thomas R. Perry; and numerous extended family.
Memorial contributions can be made to Tennessee Right to Life and the Diocese of Nashville Hand in Hand Options program.
Harpeth Hills Funeral Home was in charge of arrangements.