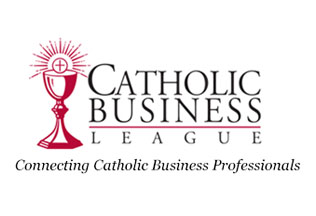 The Catholic Business League is now accepting applications for its Leadership Catholic Class of 2023, the sixth annual segment since the initiative launched in 2018.
Leadership Catholic is a nine-month formal mentorship program built upon a variety of events, including quarterly in-person meetings with Nashville leaders, informal check-ins, leadership development programming, and a capstone project report.
Opportunities are available for professionals across all industries, professions, job functions, and services. Each class has 12 members.
"We've heard from all of our participants and from their mentors that Leadership Catholic has had an enormous impact in their faith lives and their professional lives," said Dwayne Keller, who heads the program. "We are proud of the program's breadth and look forward to welcoming another outstanding group as the Class of 2023."
The Catholic Business League introduced the Leadership Catholic initiative to support emerging leaders in search of professional development and spiritual growth.
To apply for the program, visit catholicbusinessleague.org/apply-to-leadership-catholic/. The deadline to submit an application is Aug. 31.