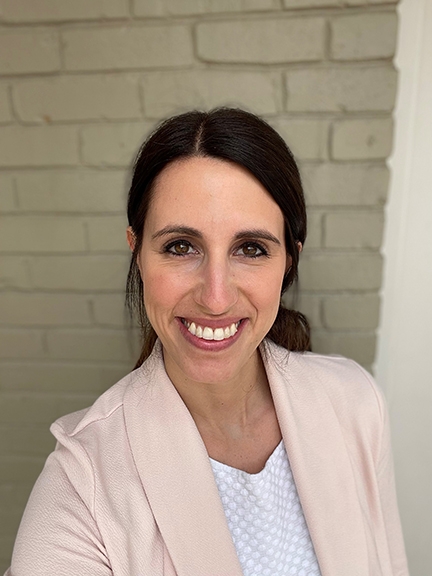 Dr. Betsy Donlon, assistant professor of education at Aquinas College in Nashville, has been selected as a virtual presenter at the 2022 National Catholic Educational Association Convention from hundreds of proposals submitted by educators in 91 dioceses throughout the country.
The NCEA 2022 Convention will bring together Catholic school educators to learn from experts in the field, collaborate with peers, and return to school with actionable insights.
This year's in-person and virtual event includes live and on-demand sessions across relevant topics in Catholic education: Data Literacy, Mission and Catholic Identity, Governance and Leadership, Curriculum and Instruction, Serving All Students, and Operational Vitality. The in-person event will take place in New Orleans, April 19-21.
Donlon's first session, "Academic Language Supports to Meet the Needs of All Students," will dive into supports teachers can provide for students with differing language needs in order for them to be successful with all forms of academic language, including general academic terminology, discipline-specific vocabulary, and reading and writing supports. Emphasis will be placed on intentional differentiation so that barriers to student success with language are removed.
The second session, "Meeting Students' Needs through Guided Reading Groups," will explore guided reading as an instructional strategy that equips elementary students with the literacy skills they need to grow as readers and writers. Practical tips and tricks for conducting guided reading groups as a form of differentiation will be discussed. Teachers will engage in how to set up a guided reading session and how to select high-quality texts to use with students.
Donlon presented a virtual session at the NCEA 2021 Convention entitled "Teaching Catholic Social Justice Themes through Children's Literature." Some of the participants commented, "Loved this presentation. Lots of great ideas I will bring back to my classroom immediately," and "I already emailed my colleagues to watch this session! Very informative, applicable, and excellent resources!"
After the Convention, Donlon was asked by Jill Annable, executive director for academic excellence with NCEA, to continue discussion on this topic through the NCEA podcast. To listen to the podcast, visit: https://podcastaddict.com/episode/https%3A%2F%2Fcast.rocks%2Fhosting%2F22984%2FCatholic-Social-Teaching-in-Childrens-Literature.mp3&podcastId=2821670