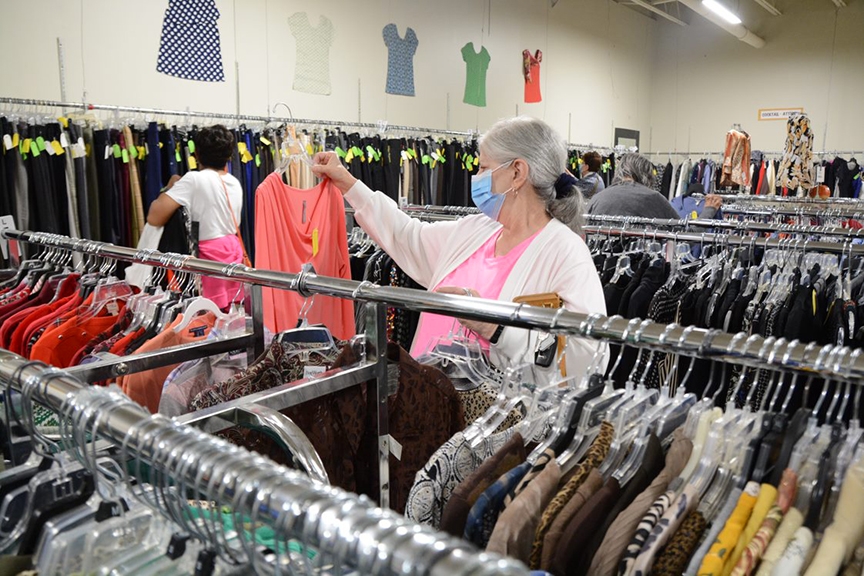 The Ladies of Charity Spring/Summer Clothing Consignment Sale will begin at 10 a.m. Friday, April 8.
The sale, which features used and new clothing and accessories for ladies and men, will continue through Saturday, May 14, at the Ladies of Charity Thrift Shop at 2216 State St. in Nashville.
The hours for the sale will be 10 a.m. to 7 p.m. on Friday, April 8, and thereafter 10 a.m. to 7 p.m. on Mondays and 10 a.m. to 4 p.m. Tuesdays through Saturdays. The sale will be closed on Good Friday, April 15.
The shop is set up "boutique" style making shopping easy and enjoyable. The racks are restocked every day with new items. Jewelry and "next to new" shoes will be added the second and third week of the sale, and the final week everything is half price.
Proceeds from the sale finance the many charitable programs of the Ladies of Charity, including its Emergency Assistance Program, scholarship program, Christmas basket program that last year provided 780 food boxes to those in need during the holidays, and other outreach programs.
For more information, visit www.ladiesofcharitynashville.org.