Two members of the Ascension Saint Thomas Board of Directors will assume new roles.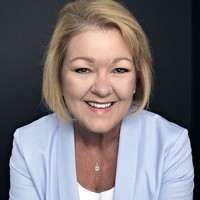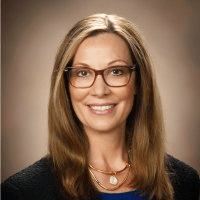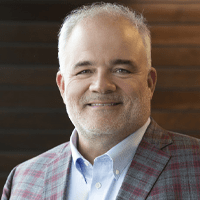 Bob Higgins, president and chief executive officer for Barge Design Solutions, Inc., will become Board Finance Committee Chair and Treasurer. Wanda Lyle, interim president and chief executive officer of the Center for Nonprofit Management, will become Board Vice Chair. Higgins and Lyle also will serve as members of the Board Executive Committee.
Aimee DeCamillo, global head of retirement for Manulife Investment Management who has served for several years on the Ascension Saint Thomas Physician Contracts Committee, is joining the board.
"We are excited to welcome a new board member and recognize the exceptional contributions of two longtime board members taking on new roles," said Tony Heard, chair, Ascension Saint Thomas Board of Directors. "Their business experience and commitment to serving the community will strengthen our board's leadership, ensuring the continued success of our organization throughout Middle Tennessee."
"As a not-for-profit, faith-based health system serving as a regional destination, we are strengthened by business and civic leaders committed to making a positive impact," said Fahad Tahir, president and CEO of Ascension Saint Thomas. "I would like to congratulate Bob Higgins and Wanda Lyle on their new roles and welcome Aimee DeCamillo as our newest board member. Bob, Wanda, and Aimee join a group of forward-thinking and civic-minded leaders committed to advancing healthcare in our community. Their commitment to serving on the board and bringing their level of enterprise to our system will make a difference."
Higgins is an accomplished leader in both the engineering and business communities with an impressive track record of community service. He is the current board chair for the Nashville Area Chamber of Commerce and also serves on the board of the Nashville Downtown Partnership.
In his more than 20 years at Barge, Higgins has played a pivotal role in the company's reorganization and the implementation of key programs. The Nashville Business Journal, honored his contributions to the Nashville business community as a 2014 Veterans Award Winner.
With more than four decades of experience in the financial sector and a decade of board of director roles, Lyle is best known for her leadership in promoting diversity, inclusion, and social impact.
Her many years of service as board chair of the Nashville Area Chamber of Commerce, the Greater Nashville YWCA, and the Nashville Public Education Foundation have distinguished her as a community leader.
She also serves on the boards of NashvilleHealth, Tennessee College Access and Success Network, the Frist Art Museum, and the Tennessee Business Leaders Council. She is a member of the Tennessee chapter of the International Women's Forum and the Downtown Nashville Rotary. In 2022, she was inducted into the Academy for Women of Achievement.
Her expertise lies in implementing innovative structures and effective risk management across diverse areas such as financial services, growth strategies, global supply chain, revenue generation, and more. Previously, she held significant leadership positions at UBS and Merrill Lynch, where she spearheaded strategic initiatives and oversaw critical aspects of risk management.
As the head of Global Retirement for Manulife, DeCamillo is responsible for overseeing the strategy, growth, and financial aspects of Manulife Investment Management's retirement segment.
Prior to joining Manulife, she held key leadership roles at Jackson Financial, T. Rowe Price, Bank of America, and Merrill Lynch, where she made significant contributions to the retirement industry.
DeCamillo's influence extends beyond her professional roles, as she has played an important role on the Ascension Saint Thomas Physicians Contracts Committee since September 2021. She has also served on the Board of Hospitals within Johns Hopkins Medicine, is involved with industry associations such as LIMRA/LOMA Secure Retirement Institute and the SPARK Institute, and is actively engaged in diversity initiatives within the financial services sector.