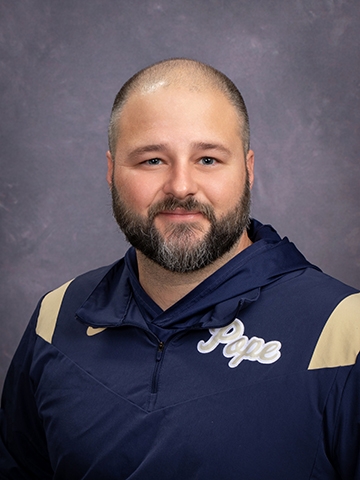 Andrew Park has been named as the new head coach of the Pope John Paul II Preparatory School softball team, according to John Dempsey, the school's athletic director.
"I am very excited to have Coach Park lead this program," Dempsey said. "His organization, attention to detail, and love of the game will serve our softball program well."
Park will be joined by assistant coaches Kyle Pitt and Adam Schick. "All three of these coaches share a similar mindset and coaching philosophy which will include a focus on fundamentals, defense, and developing a strong culture," Dempsey said.
"I'm super excited to be coaching a talented group of young women in the softball program," Park said. "I want to create a quality program and help develop these individuals on and off the field to become better players as well as better student athletes."
Park brings more than 17 years of coaching experience to Pope Prep having coached high school football, basketball, and softball at several Middle Tennessee schools.
In addition to his coaching experience, Park is an accomplished educator and leader. After serving in the student life office where he first began at Pope Prep, Park transitioned to the physical education department where he served as head of the department. Park now works in the athletic department as the athletic coordinator. Park, and his wife, MaryClaire, along with their children, Eleanor and Charlie, reside in Hendersonville.