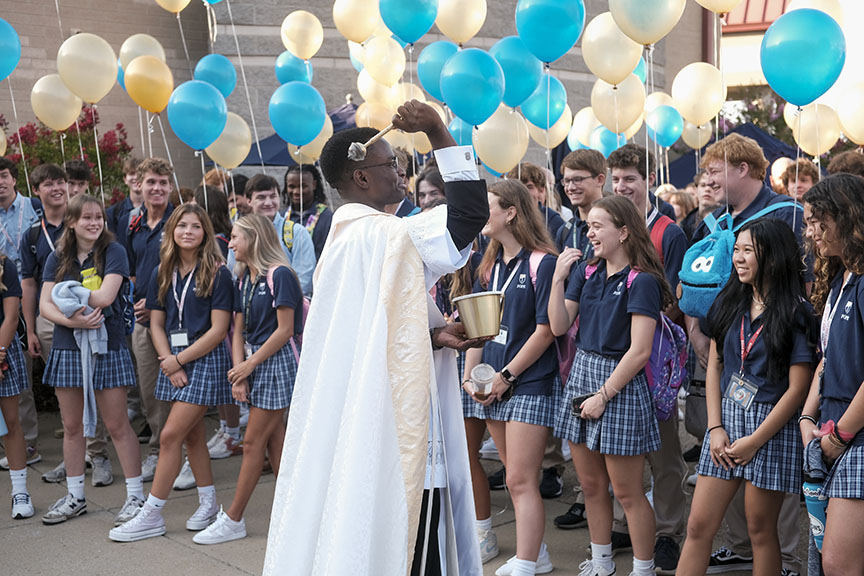 From Loretto to Clarksville, McEwen to Murfreesboro, students at Catholic schools in the Diocese of Nashville are returning to classes this month for the start of a new academic year.
At Pope John Paul II Preparatory School in Hendersonville, Father Nonso Ohanaka, the school's new chaplain, blessed the 130 members of the senior class on the first day of classes Wednesday, Aug. 3. This year, both diocesan high schools have priests on campus serving as chaplains. While Father Ohanaka is at Pope Prep, Father Brent Thayer is the new chaplain at Father Ryan High School.
For more coverage of the start of the new school year, check out our Back to School issue here.