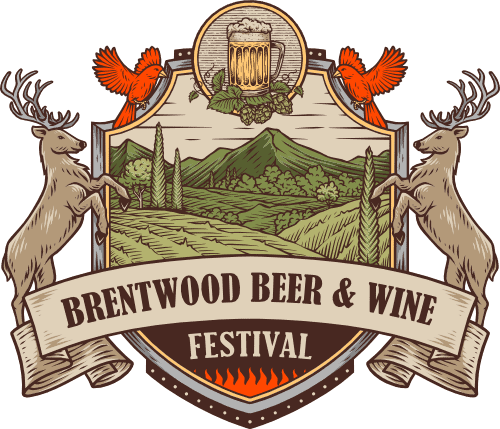 Organizers of the second annual Brentwood Beer and Wine Festival are inviting people to raise a glass for Catholic education.
"I felt like there was a need to help people afford Catholic schools," Jeremy Bisceglia said of his motivation to found the festival. "It was a desire to figure out a way to raise money for that."
The Brentwood Beer and Wine Festival will be held noon to 4 p.m. Saturday, Oct. 29, at Holy Family Church on Crockett Road in Brentwood. The proceeds from the festival will be donated to the Diocese of Nashville's Advancement of Catholic Education endowment, which funds tuition assistance for families who want to send their children to one of the diocese's 16 schools.
Those attending will be able to sample from a selection of 60 local and regional craft beers and 30 wines, Bisceglia said. The beers will be provided by Kurt Strickmaker, a parishioner at St. Henry Church who founded BountyBev, a distributorship for craft beers. "He's going to provide some terrific beers for us," Bisceglia said.
Lipman Brothers, a distributor of wine and spirits, and Bob Wanucha, also a St. Henry parishioner and the Vice President of Sales – Wine for the company, will provide the wines for the event.
There will be plenty of other fun activities during the day, including an ax-throwing booth, golf chipping, a nine-hole mini-golf course, music provided by DJ Dan and live music by the Jake Burman and Co band, a variety of food booths, and three large televisions to keep up with the day's college football action. Holy Family's grounds include a covered pavilion and air-conditioned bathrooms.
"It should be a lot of fun," Bisceglia said.
Two types of tickets to participate in the tastings are available: $50 for general admission and $100 for VIP admission which includes special food and wine and beer tasting. The VIP admission begins at 11 a.m. For those who don't want to participate in the tastings but want to enjoy the event, a $20 designated driver ticket is available.
Last year's inaugural Brentwood Beer and Wine Festival drew about 400 people, Bisceglia said. "Everybody had a great time. We think there's a good chance we could potentially double that number."
For more information about the festival or to order tickets, visit brentwoodbeerwinefest.com.