Matthew Hayes, a parishioner at St. Ann Church in Nashville, has been passionate about social justice advocacy since he was a teenager.
Since 2007, he has traveled around the world for mission trips and service projects to help the needy in third world countries.
His latest endeavor, Bridging Tables, provides outreach to struggling Central American coffee farmers to help them with trade and business opportunities.
Bridging Tables began when Hayes and his wife, Lindsay, were on a mission trip in Honduras to help local Catholic schools in the country. While they were there, they met and became friends with Agustin Acosta, a teacher at one of the schools.
In 2017, Acosta informed Hayes that many coffee farmers in his community were struggling to provide for their families because they couldn't find consumers willing to purchase their goods. They were putting out high quality crops every year, but they couldn't find a profitable market for them.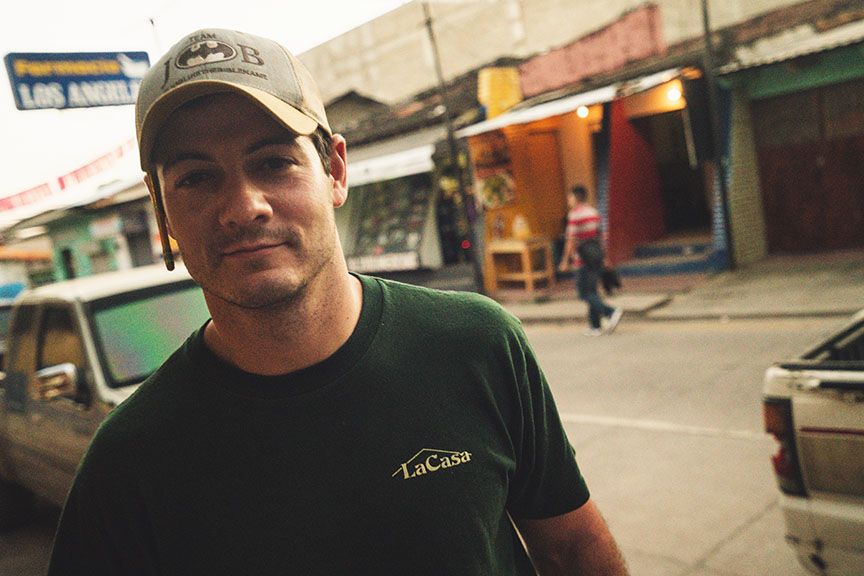 It was then that Acosta and Hayes went into business together to form Bridging Tables.
Acosta and his team of Honduran coffee farmers send their products to roasters in Nashville, with Hayes acting as liaison between the two. This ensures that the consumers can get direct access to the farmers' coffee, thus enabling the farmers to have a profitable market and earn a much higher wage for their hard work.
Hayes has been a part of the business world for quite some time, also currently working as a consultant for The Human Capital Group in Nashville. But his business ethos is soundly rooted in Catholic social teaching.
"We want everything we do with Bridging Tables to be influenced by Catholic social teaching," he said. "I firmly believe that if you center your business practices on people and treating people well, the results take care of themselves."
To further increase their outreach, Bridging Tables has now started a subscription service where individual consumers can purchase coffee directly from farmers.
"Subscribers can purchase two bags of coffee at a time," he said. "We're also including a delivery service where it'll be shipped directly to your door."
The price is $28 for two bags of coffee and the delivery is free of charge.
"If you like good coffee and are looking for a place to buy it directly, consider buying from our subscription service," he said. "You won't only be supporting these farmers, but also helping them support their families and communities as a whole."
For more information, visit bridgingtables.com. The company is offering a discount for Tennessee Register readers of 25 percent off their first order. Enter the discount code TENNESSEEREGISTER. 
---
Christ the King parishioners help Haitian farmers
A study of Pope Francis' encyclical "Laudato Si': On the Care of Our Common Home" at Christ the King Church in Nashville led to an effort to help coffee farmers in Haiti.
After studying the encyclical, "We were looking for a project that would take care of the poor, take care of the environment, and educate people about 'Laudato Si'," said Earl Weissert, a Christ the King parishioner and co-chair of the parish's Haiti Ministry with his wife, Martha.
Along with Dave Kuhlman and Tony Emmanuel, who have been very involved in ministries at the parish, they found what they were looking for in Singing Rooster of Wisconsin which helps Haitian farmers by selling their coffee and other products direct to market through churches around the country, Weissert said.
A third of the proceeds from selling Singing Rooster coffee goes back to the farmers in Haiti, a third goes to Singing Rooster to pay for the packaging and shipping, and a third stays with Christ the King, which uses the money to support its twinned parishes in the Haitian villages of Pilette and Roche-Platte, Weissert explained.
The money helps the parishes in those towns maintain and expand the schools and churches, Weissert said. "Our whole goal was to bring better economics, a better standard of living, and a great education for the villages Pilette and Roche-Platte."
The parish's Haiti Mission sells the coffee after Masses. Parishioners can also order coffee through the parish app.
Weissert added that two other parishes in the diocese, St. Ignatius and the Church of the Nativity, along with a Lutheran parish in Franklin have also begun selling Singing Rooster coffee.
"It takes a village to make this work," Weissert said.