For Susan Blankenship, the new principal of St. Edward School, building relationships is the key to learning and a successful school.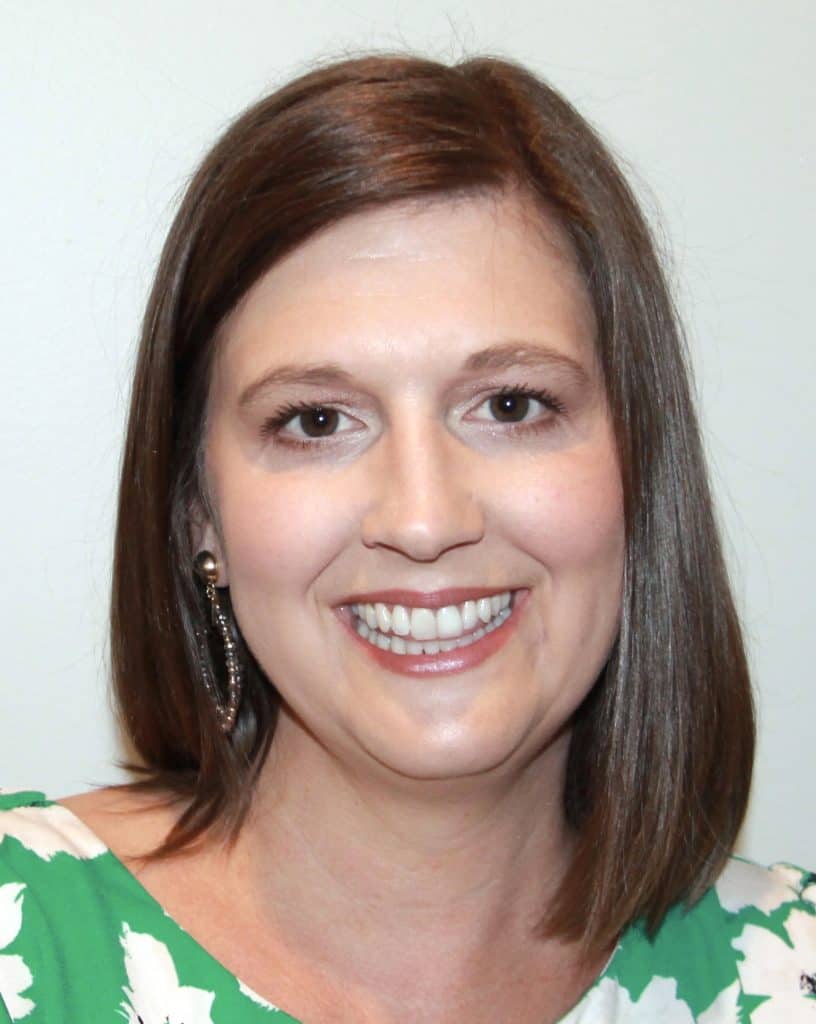 "That's my core value in education," Blankenship said. "One of the most important things is relationship building" between teachers and students, teachers and parents and the school and the community. "The relationship building has to happen before anything else."
The keys to building relationships are to show people they are valued and supported, and show them that the school leader is listening, Blankenship said.
"The teachers need to know I care about them not only as employees and teachers but as people," Blankenship said. And "the students need to know their teachers care about them and love them."
Blankenship likes to refer to a quote from a TED Talk by the late Rita Pierson, a long-time educator: "Kids don't learn from people they don't like."
"That to me shows the importance of those relationships," she said.
Building those relationships at St. Edward will be one of her top priorities for the year. Blankenship believes if she is successful meeting that priority, success in her other top priority – growing the enrollment – will follow.
As St. Edward prepares to open classes for the new school year on Monday, Aug. 10, the school has 158 students. That's a significant increase from when she was hired in May and the school had 103 signed contracts.
She is working "to really highlight what a great school and community this is and what a positive place for your children to learn and grow."
She speaks from experience, having sent two of her children to St. Edward. "I've entrusted my own children to them for the last nine years," Blankenship said. "I want to encourage others to do the same."
The fact that St. Edward, like the other schools in the Diocese of Nashville, is opening with in-person learning rather than distance learning is helping to attract families, Blankenship said. "I do think we are meeting a need for families who need to go back to work and need their students to be back in school. We are a small environment. In a pandemic, families like a smaller school."
"What an amazing experience," she said, "for all kids to have the opportunity to go to Catholic schools."
A native of New Tazewell in East Tennessee, Blankenship earned her bachelor's and master's degrees in education from the University of Tennessee in Knoxville. Her first teaching job was with Metro Nashville Public Schools at East Literature Magnet School.
She also served in a couple of roles outside the classroom as an instructional coach and a coordinator for Title I federal programs.
Blankenship moved into administration as the Dean of Instruction at Thurgood Marshall Middle School in Antioch. Blankenship then served as principal at Sylvan Park Elementary School for three years and at Waverly Belmont Elementary School for four years.
When the principal position at St. Edward opened up, Blankenship, a life-long Catholic, decided to make the move from public schools to Catholic schools after 19 years in the Metro system.
"This is my home parish. I'm a part of the community here," Blankenship said. "Since my children started going here, I had a desire and an interest to one day be principal here. … When the opportunity came up, it was something I couldn't pass up to be a leader in the community I love."
"Being able to merge my work life and my faith life is huge," Blankenship added. "That's something I couldn't do in public schools."
Blankenship was drawn to education early in life. "My mom was a teacher. My grandmother was a teacher. It was pretty much all I wanted to do was go into teaching," she said.
The appeal of being an educator "is just being able to play a part in the lives of children," Blankenship said. "I felt like public school was a ministry in itself. I think education in itself is a ministry. I was always drawn to that."
For more information about St. Edward School, visit https://www.ses.stedward.org/