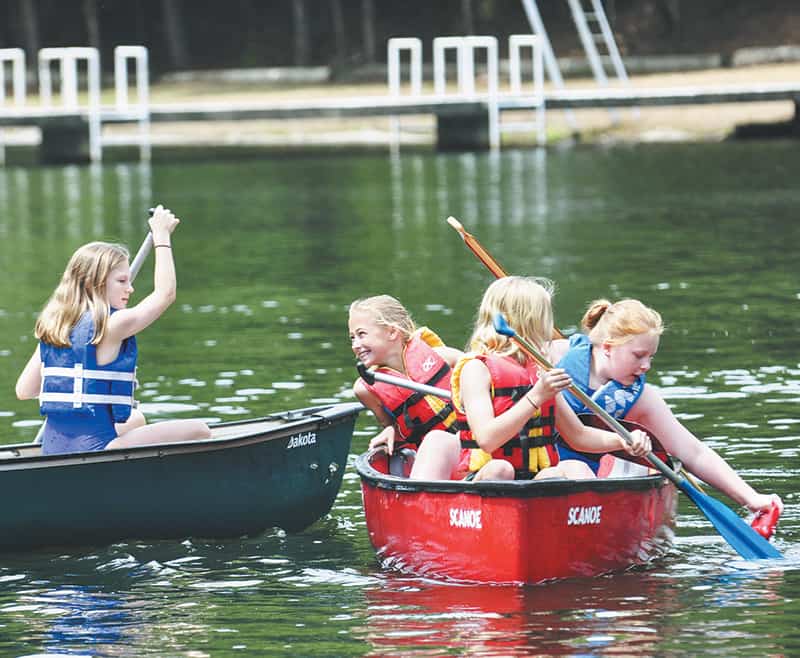 Camp Marymount, the Diocese of Nashville's overnight summer camp located in Fairview, plans to hold most of its summer camp sessions this year.
"We fully understand that there is a strong desire from most of our parents for Marymount to run summer programming this year, and we agree that children (and parents) need Marymount more than ever," Director Tommy Hagey wrote in a letter to registered Marymount families on Friday, May 8.
In the letter, Hagey announced that the first girls session, scheduled to run from May 31-June 12 has been cancelled, which he described as "the hardest, emotionally distressing decision I've made," in 23 years as camp director. But, "we do not have enough time to have camp prepared for incoming campers under these new circumstances."
Hagey and his staff will do everything they can to welcome girls for the 3-week session, which is scheduled to run from June 14-July 3, and hold the boys session, which runs from July 12-July 31.
After Hagey sent out an email announcing the cancellation of the girls 2-week session, many families quickly chose to transfer their daughters to the 3-week session, and there is now a wait list.
Hagey has faced "many a sleepless night trying to navigate this whole thing," he said. "If we can safely do it, we're gonna do it," he said of opening the overnight camp this summer.
In his letter to parents, Hagey noted that "we are speaking, almost daily, with directors from our local area and across the country, sharing information and working together so that each of us can make the best decision we can regarding summer camp.
"These conversations rotate around the information we are getting from the American Camp Association and their experts who are working closely with the CDC. They are creating the appropriate safe measures so that camps can have the processes, policies and protocols, to open up, if possible, in a way that is safe for campers and staff."
Hagey is sending out a "What's Happening Wednesday?" memo every week starting on May 13 to keep families updated about any developments with this summer's sessions. In the first memo, there was not much new news to report, but Hagey did note that Marymount is still looking to hire more male counselors and a First Aid Center manager for the summer.
"We know that the unknown is the hardest part right now, and we appreciate your patience and flexibility as we navigate these tumultuous waters," Hagey added.
Marymount in May goes virtual
Camp Marymount, which is also a year-round rental facility, has taken a huge financial hit due to reservation cancellations during March, April and May. The camp lost about $40,000 in revenue from those cancellations, Hagey said, and had to cancel its large annual in-person fundraiser, Marymount in May.
Camp Marymount will host a virtual "Marymount in May" online auction fundraiser May 21-24 to bring in additional revenue. More info can be found at www.campmarymount.com.