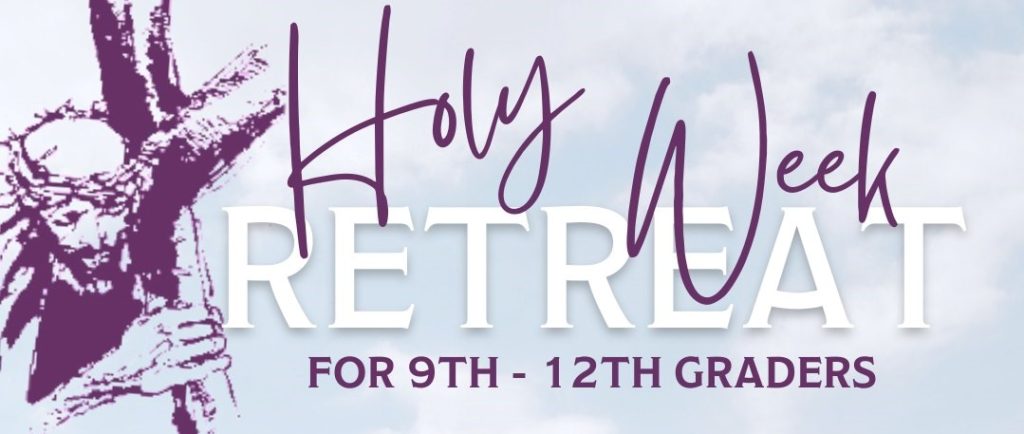 High school students are invited to participate in an overnight retreat for Holy Week April 6-7, at the Cathedral of the Incarnation.
"This overnight retreat for high school students is a time set aside for reflection and celebration of the Paschal Mystery that is Jesus giving all of Himself to us," according to event materials.
The retreat, targeted for students in ninth through 12th grade, begins at 6:30 p.m. on Holy Thursday, April 6, at St. Albert Hall with the Mass of the Lord's Supper to be celebrated by Bishop J. Mark Spalding starting at 7 p.m. in the church.
Immediately following Mass, students will hear Holy Week reflections from priests of the Diocese of Nashville, play games and end the evening with a rosary and night prayers. On Good Friday, April 7, students will go on tours of six churches in the diocese as they reflect on the Passion of Jesus.
The event costs $20 per student and includes dinner Thursday night, breakfast and lunch on Friday, and snacks.
Students are asked to bring any toiletries needed, a towel, a pillow, a sleeping bag, a blanket and pajamas as well as their own rosary.
For more information, email Jorge Amaro, youth group coordinator, at cyg@cathedralnashville.org.