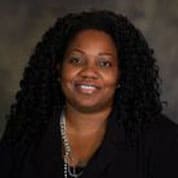 Catholic Charities of the Diocese of Nashville has filled the first three positions for its new Tennessee Serves Neighbors program that will expand Catholic Charities services to five additional Middle Tennessee counties over the next 12 months.
The new hires include: Loleetha Gilbert as County Program Expansion Director, David Pemberton as Human Resources Manager, and Rebecca Nichols as Volunteer/Student Intern Manager.
Tennessee Serves Neighbors was created with a $7.3 million grant from the Tennessee Department of Human Services as part of its nationally recognized Two-Generation (2Gen) approach to helping families. Each 2Gen grant is funded by the Temporary Assistance for Needy Families federal program.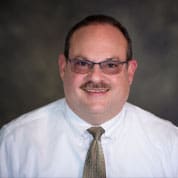 According to Catholic Charities Executive Director Judy K. Orr, the Tennessee Serves Neighbors is the biggest one-year expansion in the organization's history.
"Our first three hires were strategic and significant because the success of Tennessee Serves Neighborsdepends on creating strong teams and community involvement in each new county," said Orr. "I'm thrilled that professionals as accomplished as Loleetha, David and Rebecca wanted to join our team and lead this bold new concept."
"I'm honored to join the network of services under Catholic Charities and lead such an important project," said Gilbert. "Each family resource center will operate independently based on what its county needs while also sharing best practices among county teams, so we collectively help more of our neighbors most in need."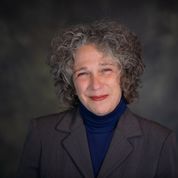 Gilbert has more than 11 years' experience working for the Tennessee Department of Human Services. Most recently she oversaw the federally funded Childcare Certification Program for Middle Tennessee. She also held additional positions writing plans and managing state workforce programs at the Tennessee Department of Workforce and Labor Development.
Gilbert holds a Bachelor of Science degree and graduated Cum Laude from Tennessee State University.
Pemberton brings more than a decade of non-profit human resources management experience to his new position with Catholic Charities. He most recently served as Human Resources Manager at the Mid-Cumberland Community Action Agency. He also served in top human resources roles at The United Methodist Publishing House and Vanderbilt University Medical Center.
Pemberton previously worked for Catholic Charities as the Department Director, Family Assistance and Community Employment Services. He left the organization in 2008 when funding for that program ended. "He is beloved by those who previously worked for him," said Orr.
In his new position with Catholic Charities, Pemberton will oversee the recruiting and hiring of the teams in each county as well as additional program staff for all of Tennessee Serves Neighbors.
"Joining a program at the beginning is always a joy," said Pemberton. "Recruiting the right teams in every county will be key to our success."
Pemberton received a Bachelor of Science degree from Purdue University.
Nichols' expertise in managing and training volunteers fulfills a key promise to tap the faith communities, especially the Catholic Church network in each of the target counties. This was one the primary reasons Catholic Charities was selected as a top 2Gen recipient.
Nichols will manage the acquisition of student interns from programs such as the University of Tennessee School of Social Work.
"Tennessee Serves Neighbors can be model for training the next generation of social workers and engaging volunteers to help their neighbors in need," said Nichols.
Nichols joins Catholic Charities after 20 years at the Tennessee Performing Arts Center. As Senior House Manager, she was responsible for recruiting, hiring and training all staff as well as overseeing capital projects.
Nichols received a Bachelor of Arts degree from Fairmount State University and Master of Fine Arts from Florida State University.
The primary goal of Tennessee Serves Neighbors is to create family resource centers in Montgomery, Maury, Marshall, Bedford and Coffee counties in its first year then expand to Grundy, Warren, White, Dekalb, and Putnam counties in its second year. A family resource center is a central location where residents can access a wide variety of services tailored to the individual needs of the community, including help in an immediate crisis as well as ongoing services that reduce the overall reliance on government services.
To read more about the Tennessee Serves Neighbors program, see this story: