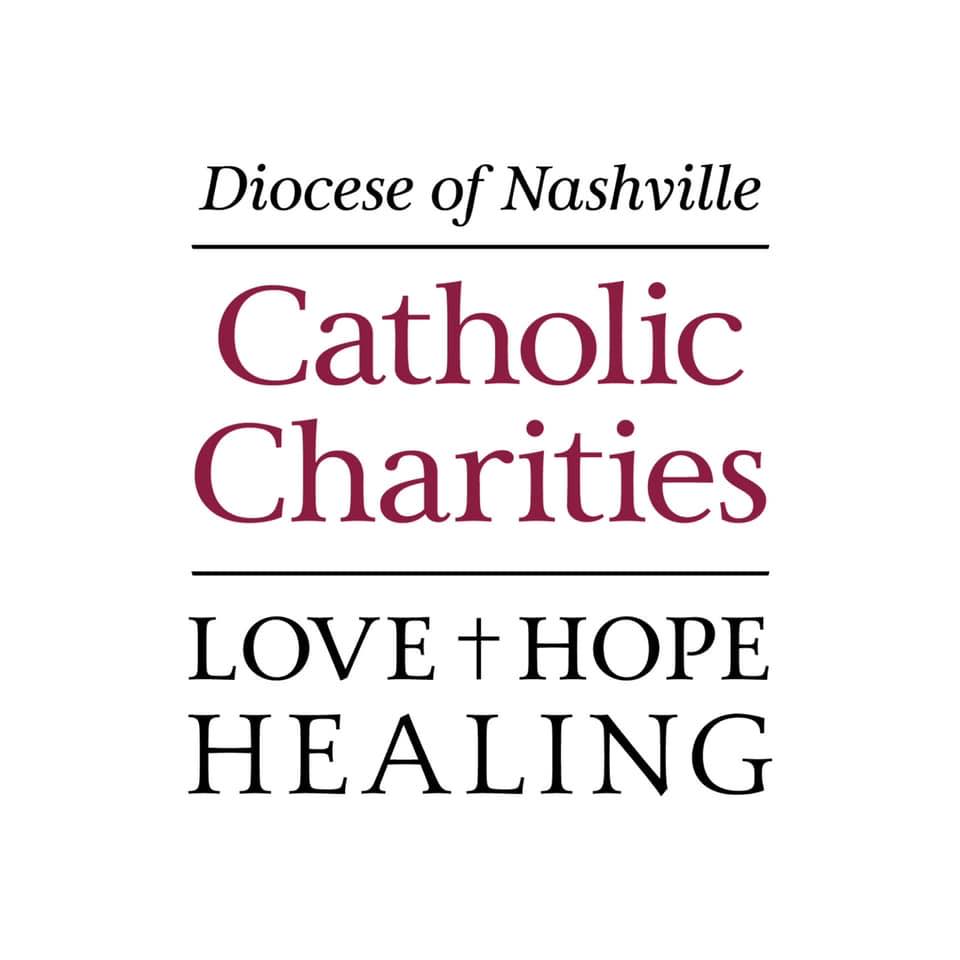 Catholic Charities, Diocese of Nashville is extending its reach into two more Middle Tennessee counties thanks to its recently established partnership with the Martha O'Bryan Center.
Wilson and Sumner Counties have been added to the list of counties Catholic Charities now serves, joining Davidson, Montgomery, Maury, Marshall, Bedford, Coffee, and Grundy counties.
"No matter what county our neighbors in need are in, whether they're a rural county or an urban county, it's important for us to be out there and have the Catholic Charities presence there and to extend our services to all that are in need," said Margie Stevenson, program manager for Tennessee Serves Neighbors, which is leading the Catholic Charities side of the partnership with Martha O'Bryan.
"While there's need in Davidson County, there's need in these rural communities, too," added Lisa Fisher, program director for Tennessee Serves Neighbors. "These rural communities need our presence to be able to improve and help families reach self-sufficiency.
"I think a lot of times we're very resource poor in the rural communities, and this is our effort to bridge that gap and be able to cover the communities with what's needed to help our neighbors," she added. "That's what we're here for."
In the last year, the way Catholic Charities has been able to expand its reach is in the establishment of Family Resource Centers in several of the rural counties, which offer a variety of services to those in the area. But when Tennessee passed a legislation called the Opportunity Act, a new door was opened.
The Temporary Assistance for Needy Families (TANF) Opportunity Act "offers a pathway to self-sufficiency for TANF recipients, provides for an investment in community partnerships through both the spend down of the TANF reserve and plans for recurring dollars, while also strengthening the protections against fraud, waste, and abuse," according to the Tennessee Department of Human Services.
After finding out which agencies were eligible for that grant, John Michael Ford, Catholic Charities deputy executive director of programs, said Catholic Charities leadership had conversations with several of those entities letting them know Catholic Charities was open to a partnership.
Once word came through that Martha O'Bryan was the recipient of one of the grants and was planning to serve counties Catholic Charities had yet to reach, all that was left was to figure out the details, Ford said. After months of conversations, the grant has officially started as of Oct. 1, and the partnership agreement has been signed.
"As much as Catholic Charities does, when it comes to serving clients, we certainly can't do it all alone," Ford said. "We provide for a lot of the needs but then our partners bring a great value. Every partner has their own core competencies and it's better for clients when we work together and play to our strengths so that we're helping families achieve self-reliance."
Under the partnership, Martha O'Bryan is responsible for the intake process of clients and determines whether they would benefit most from short-term assistance or long-term assistance, Fisher said. Catholic Charities' role comes when the latter is established.
"Catholic Charities comes in for that longer term case management assistance to be able to provide the services that are walking alongside them a little bit more in-depth, and a little bit more intensive to really help them overcome the barriers that have them in a situation where they're no longer able to meet the needs of their household and their family," Fisher explained. "We want to make that lasting difference. We don't want to just make a short-term impact in people's lives.
"This partnership is really designed to support a lasting impact on families for the benefit of them today as well as for future generations," she said. "That's our biggest focus – making a significant impact and being able to touch the lives of the people that we're here to serve."
Open positions
With the partnership official, Catholic Charities has opened the call to fill five new positions as part of this partnership, including two family-centered coaches per county and a county resource navigator for Sumner County.
Family-centered coaches "work directly with participants in a collaborative process to help identify and achieve children, caregiver, and family goals," according to the job description. Family-centered coaches "strive to serve the whole family, keeping the participants in the driver's seat, and centering families as the experts on their own strengths and perceived challenges ahead."
The county resource navigator "works closely with families to assist with accessing housing, transportation, childcare, and health and well-being supports," according to the job description. They "serve as families' primary advocate and informational resource."
For more information about the partnership with Martha O'Bryan or to learn how to apply for one of the open positions, email Stevenson at mstevenson@cctenn.org or Fisher at lfisher@cctenn.org.