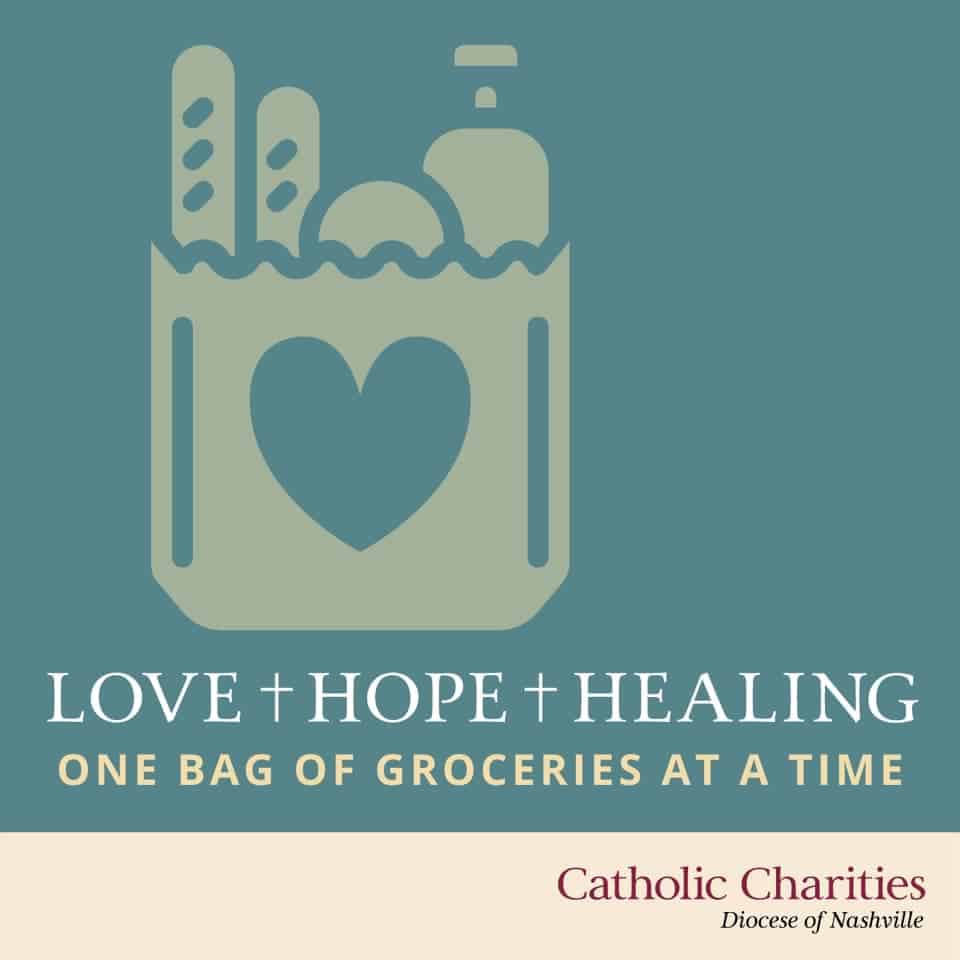 Helping people most in need and who have nowhere else to turn is a core purpose of Catholic Charities of the Diocese of Nashville.
Catholic Charities provides emergency assistance for individuals and families under a program called "Basic Needs." The number of people in need has never been greater than in 2020, as the pandemic, the tornado, and other challenges have pushed Middle Tennessee families to their limits.
Food assistance requests have increased by 50 percent in 2020 over 2019. Requests for assistance with rent, utilities and/or mortgage payments have increased by 30-40 percent over the previous year as well.
The most requested forms of assistance are:
Paying overdue rent or mortgage to avoid evictions.
Paying overdue electric and water bills to prevent service shutoff.
Providing free diapers for infants.
Providing food assistance in the form of meals or gift cards to local grocery stores.
"Providing 'Basic Needs' to our neighbors in need is one of the most satisfying parts of our work," said Catholic Charities Executive Director Judy K. Orr. "With a single phone call, clients have access to a team of experienced case managers who can quickly assess needs and provide short-term help."
Catholic Charities has expanded its hunger-relief programs significantly this year. In addition to "Loaves & Fishes," a long-time program of the nonprofit that provides meals three days a week to the homeless, new programs include food pantries at multiple sites where eligible families can pick up food boxes and partnerships with local restaurants to provide to-go meals.
"Basic Needs" services are available to Nashville residents experiencing financial difficulties. Anyone can call Catholic Charities at 615-352-3087 to request help and speak to a case manager.
Applicants may have to provide documentation required to qualify for assistance. Catholic Charities will contact landlords, mortgage companies, and utility companies directly to arrange approved payments.
Much of the support for "Basic Needs" comes from individual donations from community members.
Donations to help Catholic Charities meet "Basic Needs" in the community are greatly appreciated and can be made at https://cctenn.org/donate.cfm.