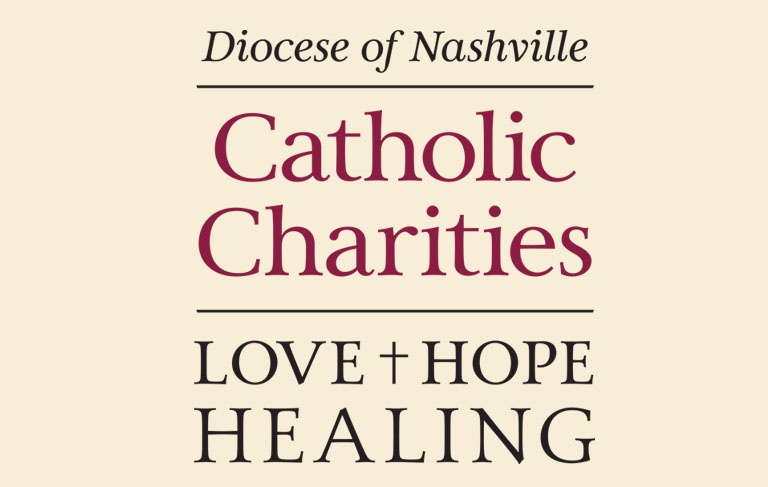 Throughout the COVID pandemic, Catholic Charities, Diocese of Nashville has mobilized to help people who have been pushed to the brink because of a lost job or a cratered business.
That has included people facing an unstable housing situation and the prospect of being evicted.
The U.S. Centers for Disease Control and Prevention had issued an eviction moratorium during the pandemic, and the federal government provided funds through the Emergency Rental Assistance Program for Renters and Landlords to help people pay their back rent.
Before the moratorium expired in the summer, "we definitely saw a lot less families coming into our program for eviction related needs," said Kim Demetrio, coordinator of Catholic Charities' Family Empowerment Program. "Unfortunately, when they did come in … the back rent was really high."
One family that came to Catholic Charities for assistance owed $7,000, Demetrio said. "It was all COVID related."
Another family owed more than $10,000 in back rent, Demetrio said.
The Family Empowerment Program works with families with children in Davidson County who are facing a variety of housing situations, Demetrio said. Some are experiencing homelessness, others living with family or in a hotel, others in housing but at risk of eviction, already in the process of eviction, or substantially behind on rent or utilities, she explained.
"We look at how much is owed, what led to this (circumstance), and what is needed. Is this going to be a sustainable situation?" Demetrio said. "We do work with landlords about possible repayment plans. It can vary based on the client situation and what the landlord is willing to accept."
Catholic Charities isn't looking for just a quick fix for their clients, but a longterm solution, Demetrio said.
The agency offers a variety of services, including financial counseling, therapy, and help finding employment. Catholic Charities works through partner organizations, such as the United Way of Greater Nashville's Family Collective, to provide employment navigators who help clients not only find a job immediately but helps them find employment that meets their longterm goals and needs, Demetrio said.
"Anybody we serve we're staying with for a few months to up to a year," Demetrio said.
Finding affordable housing in Nashville for their clients can be difficult, Demetrio said. Affordable housing typically means the cost is no more than a third of a family's income, she explained.
"Affordable housing is still not affordable for a lot of the families that we're working with," Demetrio said. "It's been increasingly difficult to find for largesized families."
Some emergency rental assistance is available for families who have been adversely affected by the pandemic.
In Davidson County, the funds are distributed through the Metro Action Commission HOPE Emergency Rental Assistance program. For more information, visit nashville.gov/departments/metroaction.
In Rutherford County, the funds are distributed through the Rutherford County Rental Relief Program. For more information, visit rutherfordcountytn.gov/rental-relief-program.
In all the other Middle Tennessee counties included in the Diocese of Nashville, the funds are distributed through the Tennessee Housing Development Agency. For more information, visit thda.org/help-for-renters-section-8/covidrentrelief.
For those who Catholic Charities can't help currently, the agency can refer them to other organizations to meet their needs, Demetrio said.
To learn more about the services Catholic Charities offers, visit www.cctenn.org.