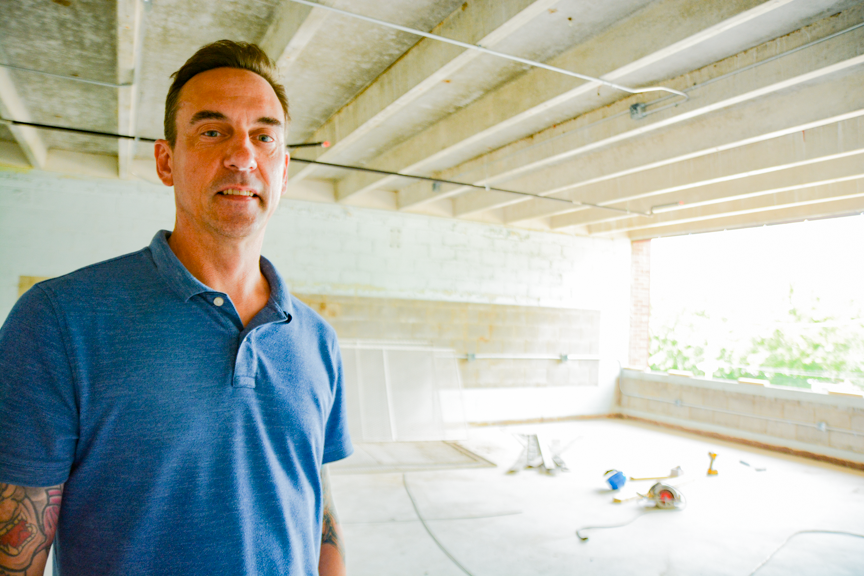 On July 17, Catholic Charities, Diocese of Nashville will mark the 60th anniversary of its founding.
This article is one in a series published by the Tennessee Register exploring Catholic Charities' past, present and future.
View the entire series here.
From refugee resettlement to emergency assistance to emotional support to job training, these services and more have helped define the first 60 years of Catholic Charities, Diocese of Nashville.
"Catholic Charities is the embodiment of that human impulse to love and help your neighbor," said Judy Orr, Catholic Charities executive director. "It is a vehicle for so many in our community to come together to respond to tragic events, disasters, and individual and family crises. Catholic Charities draws people as employees and volunteers and financial supporters.
"Once you come to know it, you can see and feel the power that Catholic Charities has to change lives – all of us working together, along with others in the community, Orr said. "It is a great outlet for those who want to give, and it is a wonderful resource for people who've had the rug pulled out from under them."
"Sixty years, it definitely speaks volumes about the consistency of the success that Catholic Charities has provided," added John Michael Ford, Catholic Charities deputy executive director of programs. "The fact that we've been able to deliver stable services for the community for six decades definitely shows that we're integral to the work going on in Nashville right now."
Now, as Catholic Charities continues to provide those services already in place to the people of Middle Tennessee, leadership said they have new ideas about how to bring the organization into its next 60 years.
Older Adult Programming
For several years, Catholic Charities has had two programs that target older adults: the Living at Home Program and the Refugee Elders Program.
The Living at Home Program "assists eligible older adults with obtaining available resources to mitigate the day-to-day obstacles which impact their ability to reside, safely and independently, in their home," according to the Catholic Charities website.
The Refugee Elders Program allows refugee older adults to prepare for citizenship, manage their health, and socialize with others like themselves.
While Ford said these programs will continue, Catholic Charities is hoping to build on those programs.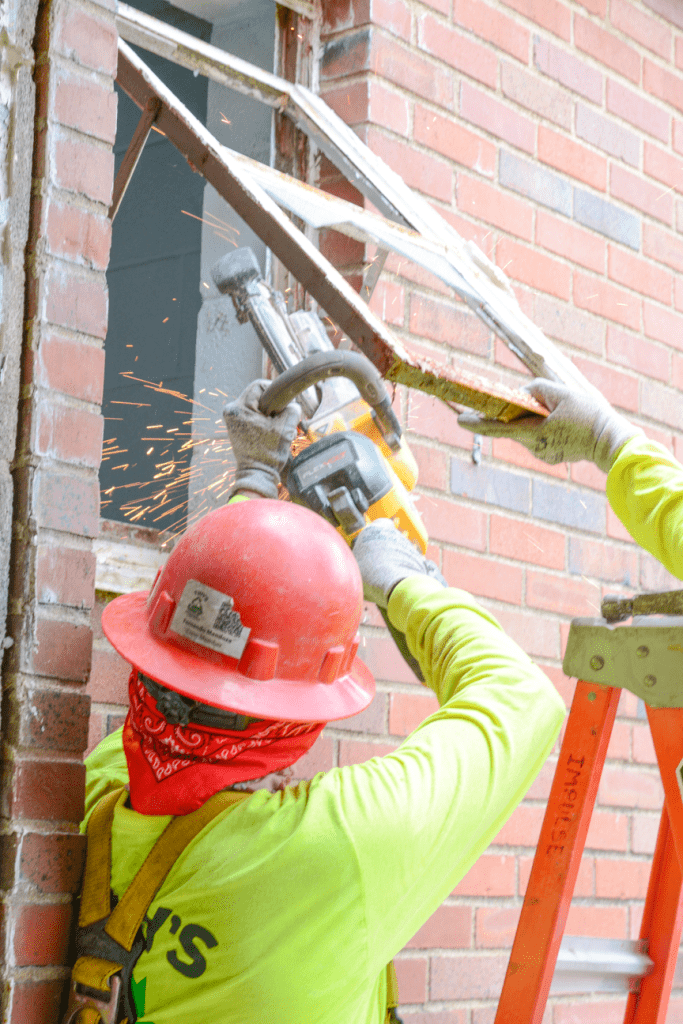 "What we're doing is dialoguing with our partners like Council on Aging, 50 Forward and the West End Home Foundation, about where there are already services provided, where there are gaps, and where does Catholic Charities have strengths that can help fill those gaps," Ford said. "We're very much still in the preliminary, exploratory phase of what that could mean."
"We want to complement and bridge other existing services to people in the community," Orr added.
And no matter what programs may come about in the discussions, Orr said providing community for older adults is key, and there are plenty of creative ways the organization could go about it.
Partnering Internal Programs
Catholic Charities provides multiple areas of support, which fall under three categories – emergency assistance, emotional support and job training – but oftentimes, when a client is needing help with something specific, helping with further needs isn't always in the forefront of their minds, Ford said.
"It is tricky because people that show up with emergent needs, like rent assistance, are not always interested in additional services," Ford said, but that is where case managers come in.
"When we've been able to develop relationships with clients to where they trust us enough to be part of case management programming, we're able to help them mitigate long-term issues like debt reduction, access to healthcare, employment, access to childcare, etc.," Ford said. "Case management is a bigger investment for the client and their time, and a bigger investment for Catholic Charities, but when we're able to take any other service (and combine it) with case management, we find that we're able to achieve a lot more of the client's goals … and typically those goals revolve around self-sustainability.
"What we're doing is we're looking at formal opportunities to combine programming internally," he continued. "We're a robust organization … and we're working to make sure that we're aligning our services and packaging them in the best way possible for clients to receive as much benefit as they can when they come to receive Catholic Charities programming."
Collective Impact
Along with packaging services better internally, Ford said they're hoping to have a better package of services externally, too, by creating partnerships with other nonprofits, for-profits, faith-based organizations and maybe even government organizations through collective impact.
"Every collective impact has a backbone agency, a fiscal agent and partner agencies. It doesn't always have to look exactly like that, but it is a partnership with very specific role delineation," Ford explained. "Collective impact is very innovative, and it allows multiple agencies to play to their strengths and come together and be stronger together.
"A lot of the biggest issues in our community locally in Nashville would be very difficult for any one agency to solve by themselves, i.e. high school graduation rates or reducing homelessness," he said. "Issues at this level need to be approached by multiple infrastructures. … What we want to do is have vertical alignment of multiple infrastructures to address a community level need."
This would also mean a potential client can go into any one of the partnering organizations and learn about which organization would be able to best meet their specific need.
Catholic Charities has one of these types of partnerships established with Goal Collective, which "works to help adults in Nashville achieve meaningful employment," Ford explained, and through their work they highlight Catholic Charities' four workforce development programs.
To further enhance that partnership, Ford said, this fall, Catholic Charities' C.E. McGruder location in North Nashville will complete a $2 million renovation of a previously unused wing of the building to create a workforce development hub, which will include its workforce development programming and additional Goal Collective programming.
County Expansion
Over the last year, Catholic Charities has been able to reach six more Middle Tennessee counties with the opening of its one-stop shop Family Resource Centers, which help provide potentially more convenient locations for clients seeking its services.
Ford said they plan to continue that effort with the County Expansion Program.
"We're hoping to grow into more of the 38 counties of the diocese, and one option on the table to do that is to have more regional offices that could potentially service multiple counties," Ford said. This, in part, will include establishing relationships with all the Catholic churches in the diocese as well as the Catholic communities in the diocese such as the Knights of Columbus and other partners.
"It is going to be important for us to continue to develop those relationships if we're going to be able to expand that footprint into the various counties," he said. Bishop J. Mark Spalding "is very energized in making sure we have services for as much of the diocese as possible and one of the ways to bring that vision to life is the County Expansion Program."
Hope for the next 60
While Catholic Charities does have plans and ideas circulating, Orr said, there will always come changes.
"We know that with societal changes, government changes … inevitably our programs are going to grow and change to respond to the changing needs in the community that are in our purview," Orr said.
But, no matter what the societal or government changes, no matter how or when all these potential plans take shape, Ford and Orr agreed that love, hope, healing will always ring true.
"We will continue to walk alongside our clients knowing that any one of us could fall into a situation where we need help and hope that clients continue to see us as a safe and trusted place to go," Ford said. "In 60 years, I hope we have that footprint across the diocese. It will go a long way into showing everyone in our community and everyone in our diocese, regardless of their faith background, that the Catholic Church brings a large amount of love and support to the community."
"We can't see 60 years down the road, but I do believe that the nature of what we do – love, hope, healing – that is just always going to be true," Orr said. "The changing nature of the community, the fact that the diocese wants to have a presence in all 38 counties, that's going to take years to build out.
"But the people we serve, who they are, and what they need, that's always going to be the dynamic," she said. "We're always going to show up."