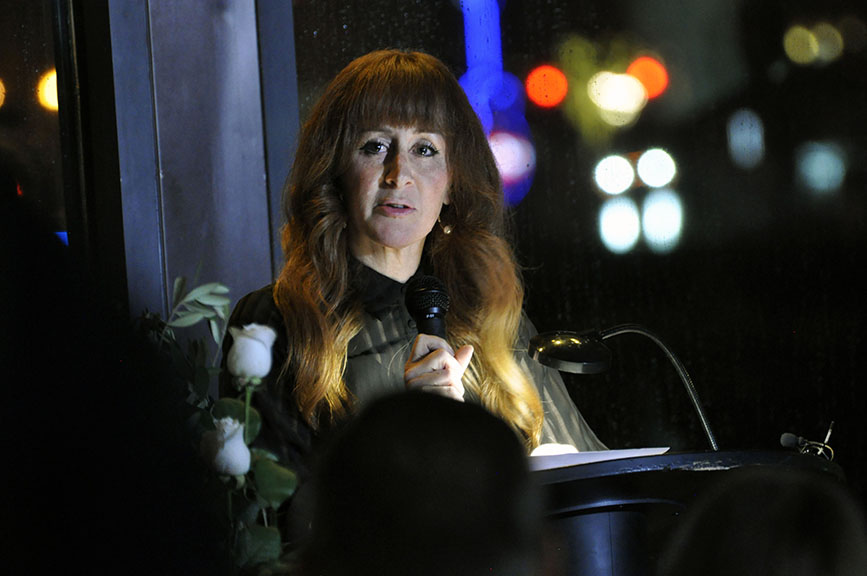 Heather Baker was a single mom of four ready to enjoy Christmas with her kids when it all changed in an instant.
In the early morning hours of Dec. 25, 2020, a bomb ripped through Second Avenue in downtown Nashville, destroying several businesses and homes, including the Melting Pot where Baker worked.
"I thought, only I could lose my job on a day I was not even scheduled on a major holiday," Baker said. "It affected a lot of people. The ripple effect was crazy. But being a single mom, I've just learned to keep things moving."
Keeping things moving this time proved harder than usual though, Baker said. That is, until Catholic Charities, Diocese of Nashville stepped in.
Getting the answer
Baker is one of nearly 1,000 individuals Catholic Charities has helped get back on their feet following the bombing as the agency has led the relief effort throughout the past year.
Baker shared her experience working with Catholic Charities in a video featured on the Catholic Charities website (cctenn.org/causes/disaster-recovery/). In it, Baker called the whole situation before help came a "source of anxiety" as she tried to handle everything from the mental health of her children to finances. But Catholic Charities stepped in to provide months of rent and utility payments, food, toiletries and more.
"The fact that Catholic Charities could just love me and love my kids right where we were at without ever having met us and just extend that kind of grace is something that is incredibly powerful," Baker said. "I don't know where my kids and I would be without the help that they extended us, and I'm sure there are thousands and thousands of families who would feel the same way because they just went over and above at a time when I had no idea what I was going to do."
Best for the job
Judy Orr, Catholic Charities executive director, said she was asleep that morning when family members on the East Coast began calling her and asking, "What happened in Nashville?"
"After I got up and had my coffee on Christmas Day, we saw the news reports, but none of us really knew what happened until the next day," Orr said. "I wondered if this was something we might be called upon to help with."
And they were by the Steering Committee for The Volunteer Organizations Active in Disaster (VOAD), which was first used in 2010 following the devastating floods that hit Nashville and the surrounding area. Committee members knew what Catholic Charities had been doing to provide support to people in need throughout 2020, Orr said. The response to the bombing turned out to be the next step in Catholic Charities' widening effort to address community needs as unexpected challenges confront the people of Middle Tennessee.
When tornadoes hit Middle Tennessee in March 2020, Catholic Charities immediately started putting together a relief fund for survivors. Then, just as those efforts were about to be announced publicly, the first series of safer-at-home orders were put in place as the COVID-19 pandemic began. After coordinating with the Nashville Mayor John Cooper's office, Catholic Charities also put together a program to assist people who had been laid off because of the pandemic.
"We were launching two disaster programs at once," Orr said.
Congress approved four rounds of disaster relief, which included three different funds for pandemic relief assistance. Catholic Charities assembled a team of temporary employees for the Coronavirus Aid, Relief and Economic Security (CARES) Act Disaster Team to help people affected by the pandemic. All of that aid was scheduled to end on Dec. 15, 2020. Then, the bombing happened.
"Because of all that disaster work we had done, I was invited to be on the Steering Committee to revive VOAD," Orr explained. "The Steering Committee had been an active VOAD for the 2010 flood, but it kind of petered out."
Before the committee could have its first meeting, which was scheduled for Jan. 13, Orr and other members of the committee, as well as representatives from area government offices, received an email from Lori Shinton, the chief executive officer of Hands-On Nashville (HON), about getting everyone together on a Zoom call to talk about what was happening in the city.
Tuesday, Dec. 29, "was when I learned there would be (Victims of Crime Act) funding implemented because when you bomb a city street, that is a federal crime," Orr said.
VOCA, which was passed by Congress in 1984, helps victims of crime, through financial assistance due to medical bills or lost wages as well as counseling.
Once the new $2 million grant was made known to the VOAD Steering Committee and others on the call, a question was posed to the group: Who can provide counseling and casework and lead the effort of administering the relief funds?
After the meeting, knowing that the CARES Act Disaster Team had not been dismantled and that several of the temporary employees needed continued employment through the pandemic, Orr called John Michael Ford, Catholic Charities deputy executive director of programs, and Debby Morrow, Catholic Charities deputy executive director of finance and business, to see if it was something they could do.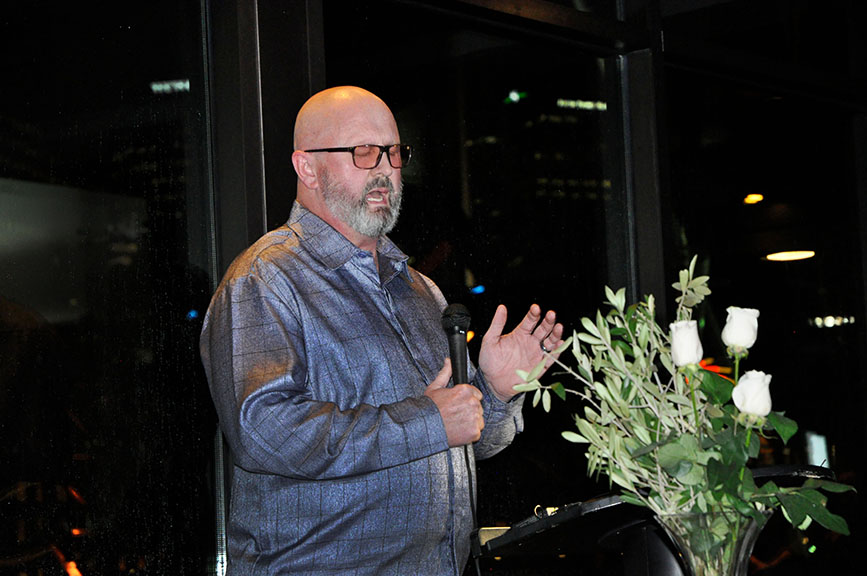 By Orr's next meeting that afternoon, it was determined that Catholic Charities could step in, having also already been pre-qualified with VOCA because of another grant that was currently in place.
"No one else in that call had these credentials," Orr said.
From there, the work began.
"The FBI immediately got to work writing that contract, and by Thursday morning (Dec. 31), we had the contract signed," Orr explained. "There is no history of a state contract being written and implemented that quickly."
Simultaneously, Orr said, Catholic Charities personnel were hard at work to redo Catholic Charities' disaster relief application and create a new website under the program Nashville Strong, which was named by the VOAD members.
The site launched mid-afternoon Jan. 1, and, Orr said, the response was immediate.
"We started getting applications from survivors immediately without any promotion," Orr said. "It was a Herculean effort … that could not have happened without everybody being willing to drop what they were doing and help during their holiday."
Providing relief assistance
The $2 million in VOCA funding was specific to helping with rent, utilities, phone bills, internet bills, cable bills, insurance deductibles, among other needs, for individuals whose homes were affected and had to find a new place to live as well as business owners who were forced to close.
"We pretty much covered anything as far as basic needs and expenses," said Heather Mencke, director of basic needs and disaster management for Catholic Charities.
This also included mortgages and car payments once Catholic Charities received an additional $500,000 from the Community Foundation of Middle Tennessee and an additional $50,000 from United Way of Greater Nashville, which covered needs that the VOCA funds would not.
The Community Foundation "has a disaster fund, and they activate it whenever there is a new disaster," Orr said. "They have been almost no questions asked and trusted us. They have really affirmed our reputation as being a premiere provider of relief services in this community."
Mental health support
Catholic Charities' also provided relief to survivors through its counseling services.
"A big part of what we do with 'love, hope, healing,' the hope piece is the counseling program," Orr said. "Nobody who suffered trauma on Christmas Day in downtown Nashville did anything wrong or failed to do something. They were just in the wrong place at the wrong time.
"Our national experts said that is it not uncommon in these mass casualty events for people to not recognize they've been traumatized until the year anniversary starts cycling around," she added. "There are people who begin developing migraine headaches, sleep problems, etc., after the trauma, but it takes them a year to connect internalized stress is coming out through physical symptoms."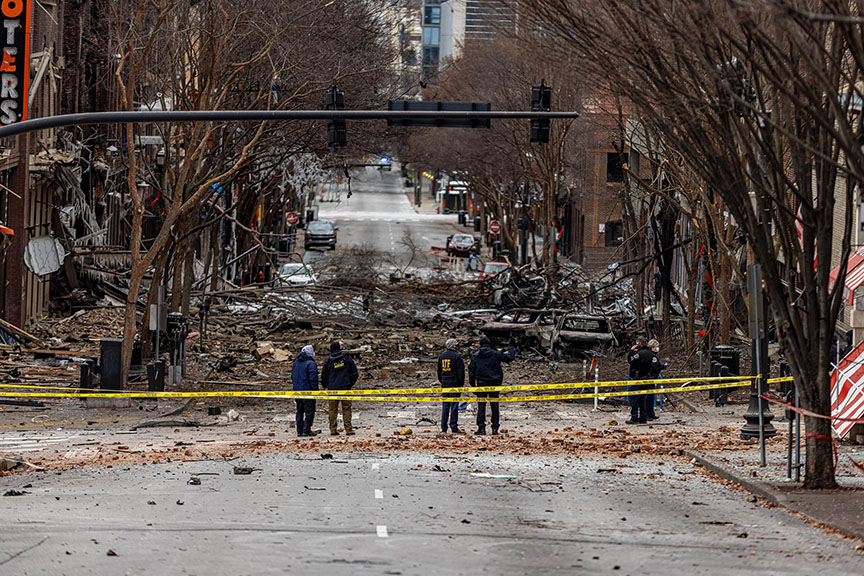 Because of this, Orr said, as the original VOCA funding ended Sept. 30, the federal government encouraged Catholic Charities to apply for an additional grant through the Antiterrorism and Emergency Assistance Program, which is expected to come through any day.
"Mental health is often stigmatized, and we want to educate the community about mental health things that can be really underlying cases of physical symptoms," Orr said. "We want to educate about mental health needs and mental health resources, and we want to also continue to help these people who may have said, 'I'm not worthy,' … but they really do deserve it."
Serving Our Neighbors
As relief efforts continue, with 25 cases still open, Orr wants survivors to simply understand that Catholic Charities is here for them.
"Anyone who was affected is deserving of this support," Orr said. "Our mission is 'following Christ's example.' We recognize the dignity of all people, and we serve our neighbors. It is as simple as that."
"This is just what they do," Baker said in the video. "They come in, in a disaster, and just start fixing and helping wherever they can, even if it's just to listen or to care or to tell you that everything is going to be OK.
"I definitely want to thank Catholic Charities for all of their help and continued support with everything that we have all been through and are going through and supporting Nashville as a whole for these things that we don't see coming and there is no way to prepare for."
"We've learned in this past year that things happen that we can't anticipate and it creates a tremendous amount of need," Orr said in the same video. "What we wanted to do was reassure them that, 'You're going to be OK,' but we will walk with you, we will be there for you, the city is behind you.
"We are part of that effort to recover," she said. "I hope that when people hear the name Catholic Charities that they immediately think, 'There is a leader in our community.' … This is what people of good will do for one another."
To apply for relief from the Christmas Day Bombing, visit https://ccdon.formstack.com/forms/nashville_strong_application.
The Bishop's Annual Appeal for Ministries and the Legacy of Faith, Hope and Love Campaign are two of several avenues the public can use to donate and help Catholic Charities with its efforts.
For more information, visit dioceseofnashville.com/appeal or dioceseofnashville.com/legacy.
Or donate directly to Catholic Charities by visiting, https://cctenn.org/donate-shop/.