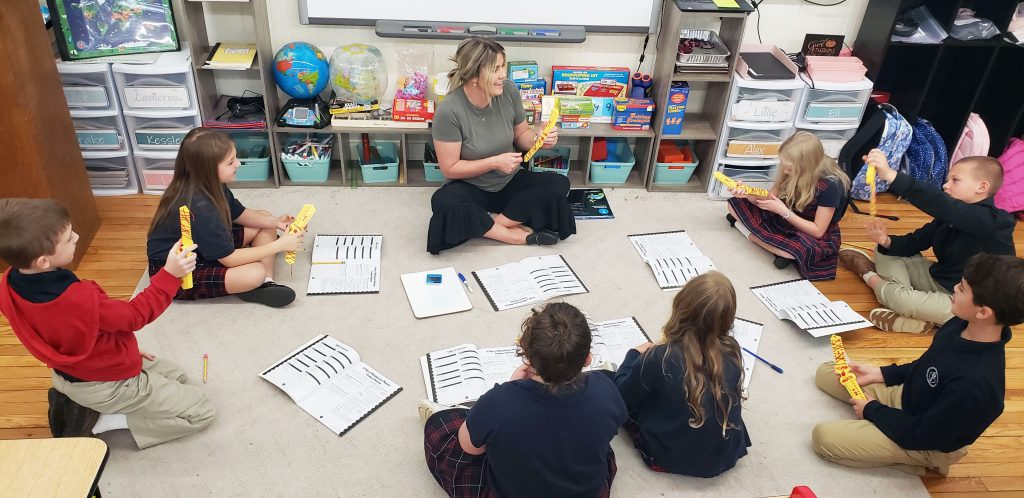 The Diocese of Nashville Catholic Schools Office will host a Teacher Recruitment Fair from 10 a.m. to noon on Saturday, April 15, in the Catholic Schools Office Conference Room at the Catholic Pastoral Center.
Several principals of the diocesan schools will be on-hand during the fair to answer questions and informally interview interested candidates.
"We're looking to align with mission-driven, qualified educators," said Kim White, assistant superintendent for curriculum and instruction.
"If you are a practicing Catholic and teach in a Catholic school, you will never go back," White added.
"Once teachers experience teaching in a multi-disciplinary way, interweaving faith formation throughout academic content areas, it is life changing. There is something very joyful about a workday infused with Gospel values," she said.
"It happened to me," said White, who previously worked at St. Bonaventure School in Huntington Beach, California. "I was recruited away from the public sector, so certainly, I am a testimony to that."
White said the candidates' resumes would be collected and shared with all of the diocesan schools.
"We are in this together, and we win together as a system of schools," White said. "Most importantly, the fair provides a faith affirming opportunity for applicants and aspires to build a community of educators that will, ultimately, positively impact student learning."
For more information about the fair, email White at kim.white@dioceseofnashville.com.
To register please click here: https://www.eventbrite.com/e/catholic-schools-office-teacher-recruitment-fair-tickets-600864199997