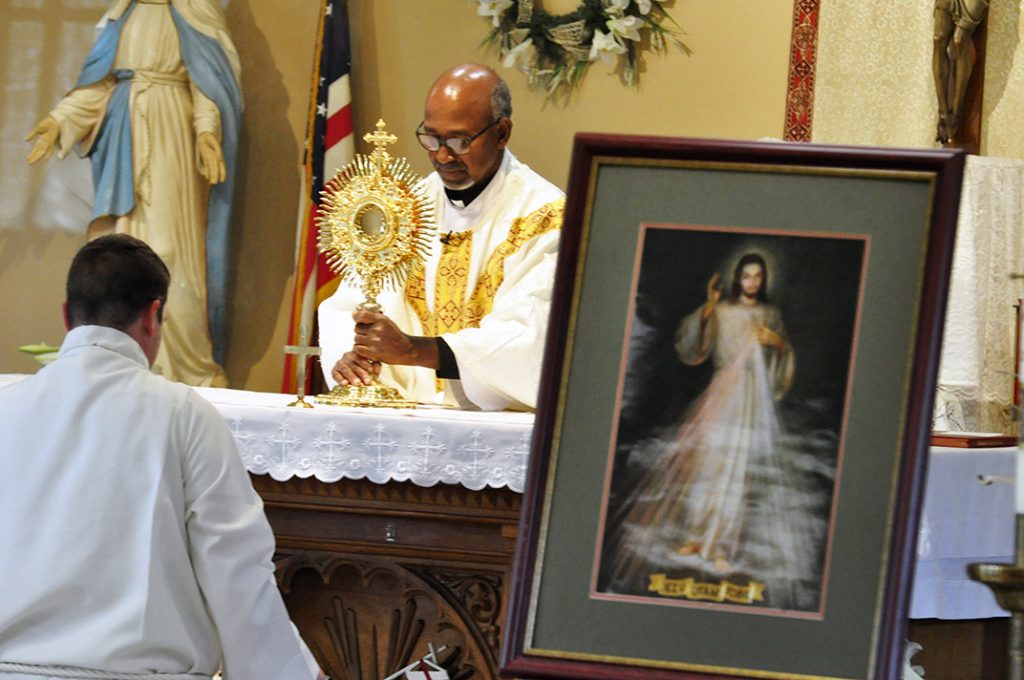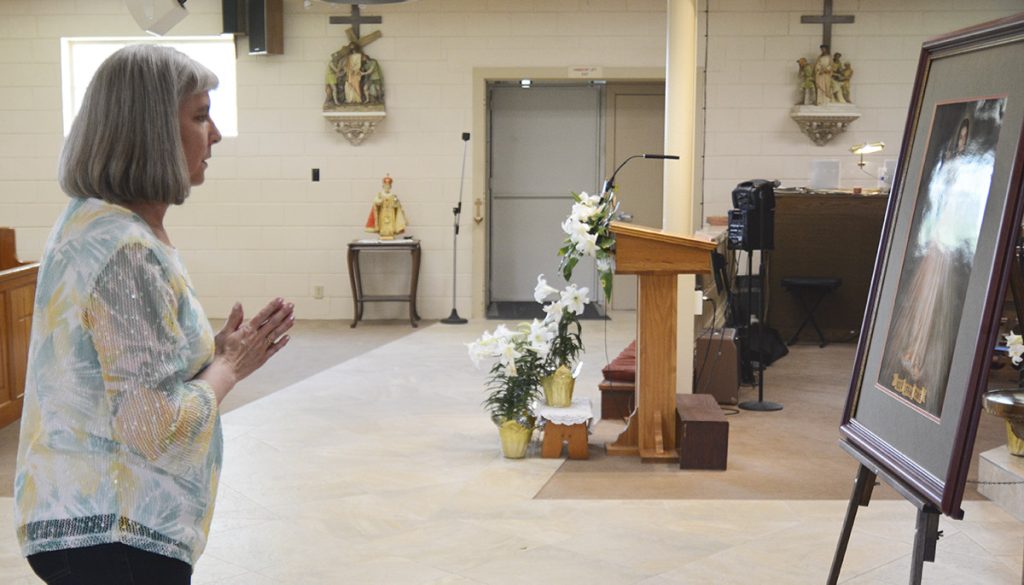 Divine Mercy Sunday, which was celebrated on April 24 this year, brings together Catholics all over the globe for services to pray for God's mercy for themselves and the whole world.
Several churches in the Diocese of Nashville held Divine Mercy Services.
The devotion to the Divine Mercy is based on the writings and revelations of St. Faustina Kowalska, a Polish nun in the 1930s. The revelations from Jesus Christ were recorded in notebooks that were compiled as "The Diary of Saint Maria Faustina Kowalska."
In the revelations, Christ asked for acts of mercy arising out of love for him, through deed, word and prayer.
In one vision, Christ gave St. Faustina the words of the Divine Mercy chaplet and instructions on how it should be prayed, using the beads of a rosary.
In another vision, Christ asked St. Faustina to have his image painted as he appeared to her. In the Divine Mercy image, Jesus is shown with his right hand raised in blessing and his left hand touching his chest. Two rays of light emanate from his heart, one red and the other white, representing the blood and water that poured from his side on the Cross. At the bottom of the image are the words, "Jesus, I trust in you."
In 2000, St. John Paul II proclaimed that the Second Sunday of Easter should be celebrated as Divine Mercy Sunday to draw the clear connection between the merciful love of God and the Paschal Mystery. For more information about the Divine Mercy devotion, visit www.divinemercy.org.