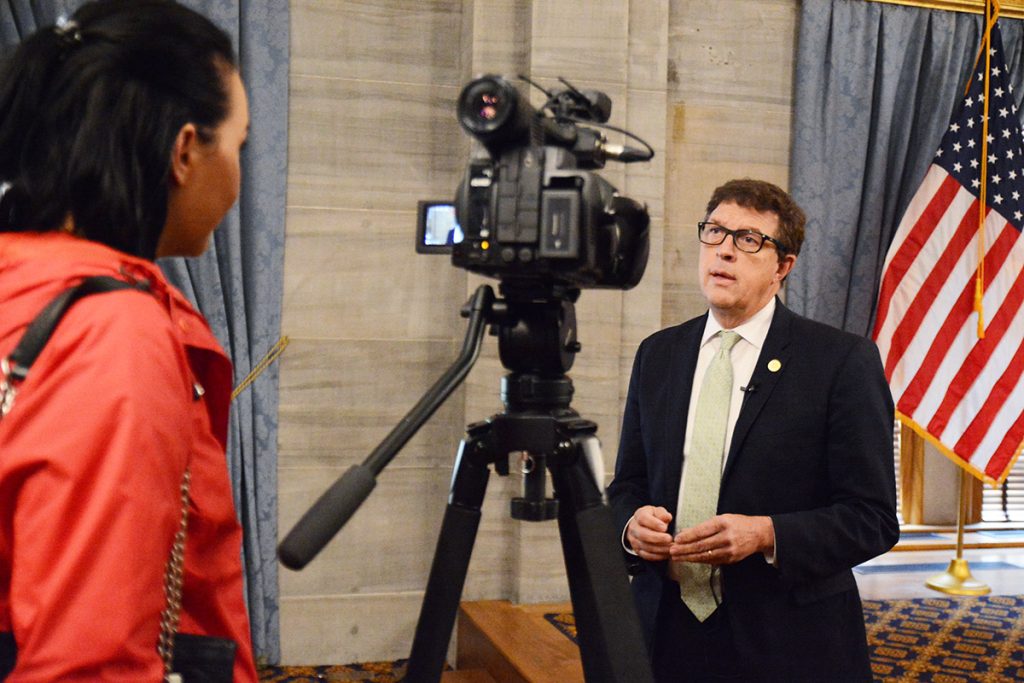 Open Table Nashville, an advocacy organization for the homeless that organized a letter signed by more than 300 faith leaders and organizations, including the Tennessee Catholic Conference, opposing a bill that would make camping on public property a felony, has reported that Gov. Bill Lee has decided to let the bill become law without his signature.
"We just received word that instead of vetoing SB1610/HB978, Gov. Lee returned the bill earlier today without his signature. While this signifies some disapproval, it's not enough to stop the bill," the Rev. Lindsey Krinks, the co-founder and director of education for Open Table Nashville, wrote in a letter to a coalition of faith leaders who opposed the bill. "This bill will become law July 1, 2022.
"Even though we're incredibly disheartened by this news, we know that the pressure that we mounted together had an impact," the Rev. Krinks wrote. "This is the first time in the state of Tennessee that over 300 faith leaders and organizations from over 30 counties raised our voices together against the criminalization of homelessness. In addition, we also worked with 50 nonprofits across the state who sent a collective veto letter to Gov. Lee."
"We remain deeply grateful to all of you for raising your voices with us," she added. "Let's continue working to create a more just, compassionate, and equitable state (and world!) for all."
Senate Bill 1610/House Bill 978 would make sleeping and camping on public property a class E felony, which is punishable by up to six years in prison, a $3,000 fine, and the loss of voting rights. The bill passed in the Tennessee Senate by a 22-10 vote and in the House of Representatives by a 57-28 vote with six voting present.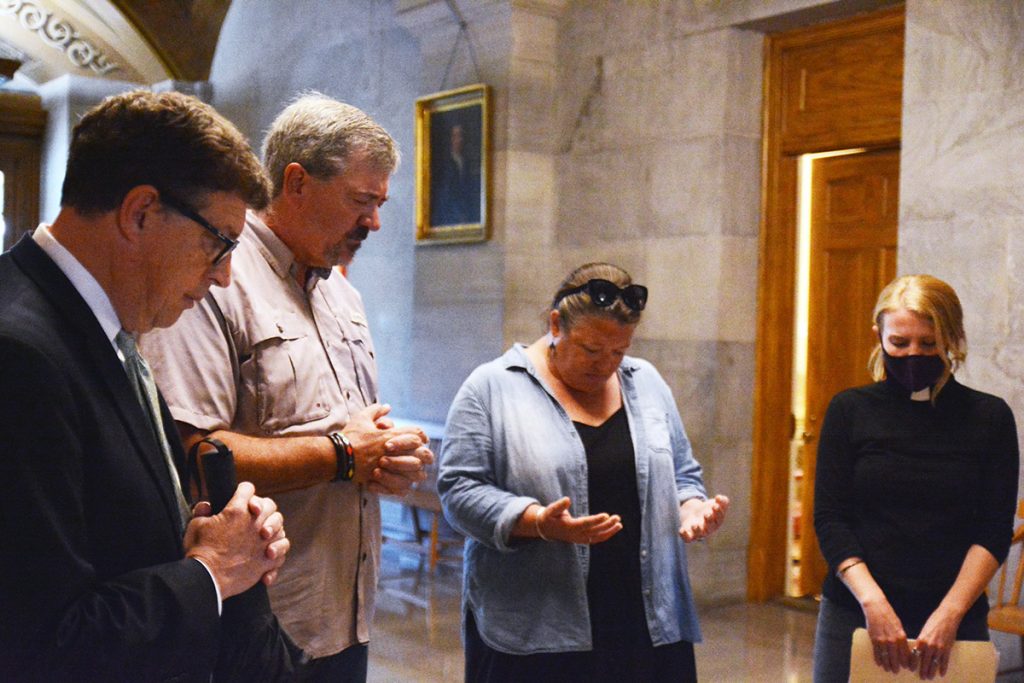 Rick Musacchio, executive director of the Tennessee Catholic Conference, formerly known as the Tennessee Catholic Public Policy Commission, was one of more than 300 faith leaders and faith organizations to sign a letter asking Gov. Lee to veto the bill, arguing it "would greatly harm our neighbors who are experiencing homelessness."
"We are called by God to 'love our neighbors' (Mark 12:31), to 'defend the rights of the poor' (Proverbs 31:9), and to 'do justice and love mercy' (Micah 6:8)," states the letter, which was also signed by Catholics Father Charles Strobel, the founder of the Room In The Inn ministry that serves the homeless, and Father Bruce Morill, a Jesuit priest and professor at the Vanderbilt University Divinity School.
"SB1610/HB978, however, tramples on the rights of the poor and further entrenches people in unjust cycles of criminalization and poverty," the letter continues.
"We know that you are not only committed to your faith, but that you're also committed to criminal justice reform," the letter to Gov. Lee states. "Rather than preventing crime, SB1610/HB978 instead creates criminals by charging people with a felony offense for simply existing on public land, even when no other shelter options are available. … As you know, charges like this make it incredibly difficult for people to obtain employment and housing so they can get off the streets."
According to the letter, the law may be unconstitutional, based on a 2019 Supreme Court ruling that "governments cannot prosecute people for sleeping outside on public property when those people have no home or shelter space available."
"Every human being is created in the image of God and deserves to be treated with dignity and compassion," the letter states. If signed into law, the bill "not only threatens the dignity of our most vulnerable residents, but it threatens the very humanity of us all. Matthew 25 reminds us that the way we treat the most marginalized members of our society is the way we treat Christ."
"Gov. Lee, we are asking you to not turn away from our neighbors in need," the letter continues. "Poverty is not a criminal issue – it's an economic one. Instead of trying to address homelessness with handcuffs, we must bolster our state-wide homeless outreach services and ensure that everyone has adequate pathways into housing.
The letter was presented to Gov. Lee's office on Monday, April 25, by Rev. Krinks.