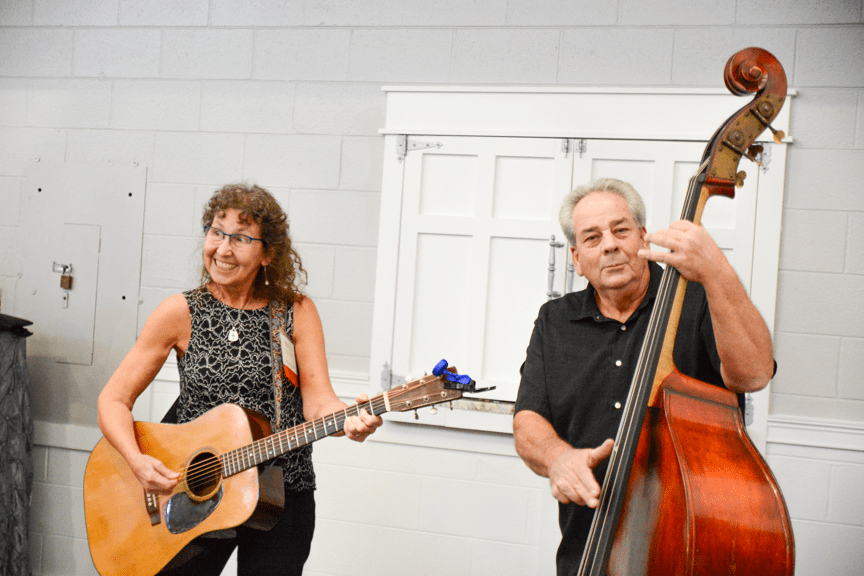 When Chris Melton was a middle school student at Holy Rosary Academy in Nashville, the Sisters of Mercy who taught her helped her discover her love for music. From that point on, she would learn to play guitar, would help lead the music at school Masses, and would eventually teach her own students to do the same in various diocesan schools, including a 22-year stint at her alma mater.
Melton's teaching career ended this past May after 42 years in the classroom.
Melton has taught in several schools over the years, including St. Joseph, St. Bernard Academy, Montessori Academy, and most recently Holy Rosary Academy. She's also taught different subjects, including religion and STEM (science, technology, engineering, and math) classes. But music has always been her biggest passion.
"When I was in sixth or seventh grade, the Mercy nuns who taught me noticed I had an ear for music," she said. "They encouraged me to try either guitar or piano. I talked to my parents to see how I could acquire one of those instruments. It turns out my dad had a guitar he had kept for a while but never mastered."
"Once I learned to play guitar, the nuns encouraged me to help with the music at school Masses," she added. "I loved it and it helped make the Mass come alive for me. I always loved school and eventually imagined myself giving music lessons to my own students."
She received her bachelor's degree in music education from George Peabody College and would go on to do just that.
Melton also became a certified Montessori teacher and would eventually spend time teaching at Montessori Academy in Nashville.
"I missed the Catholic school environment though," she said. When a position for a music teacher at Holy Rosary opened up, she leapt at the chance to apply and got the job.
Additionally, Melton coached Holy Rosary's Forensics team and was president of the Nashville Catholic Middle School Forensics League for 14 years.
"That role came with the teaching position I accepted when I became a teacher there," she explained. "I reached out to coaches Carolyn Baker and Martha Merzbacher and they gave me the support and help I needed to get started with that."
For Melton, the most rewarding part of teaching and coaching is watching kids grow into the best versions of themselves.
"Sometimes I had kids who were shy or didn't get a chance to shine in their other classes, but they really blossomed and came alive in my music classes. Or maybe they're having trouble with behavior issues or not succeeding in different ways, but they connect with music," she said.
"And in forensics, not only do these kids learn public speaking skills, they also gain confidence that they carry with them throughout the rest of their lives," she added.
Her favorite memories of teaching include overseeing Holy Rosary's choir, staging plays and musicals for the student body, building relationships with her students' families, and taking the choir on field trips during the Christmas season.
"Before the COVID pandemic started, the kids and I would get on the school bus and go to different local places to sing Christmas carols," she said. "We'd visit nursing homes and sing to the residents. One time we even went to Publix and sang to shoppers in their produce department!"
Although Melton is no longer a diocesan teacher or coach, she'll keep busy pursuing her various interests.
"I know I can never fully walk away from forensics," she said. "I'll still be volunteering to judge students on tournament weekends."
Additionally, she teaches guitar and ukulele lessons to kids at FiftyForward in Donelson, has volunteered her music services to diocesan schools who want a guitar player for their student Masses, and plays in a band, the Meltones, with her husband Dave.
"As much as I love and will miss my job, I am now able to pursue my hobbies and interests that I didn't have time for before," she said. "I'm looking forward to that."