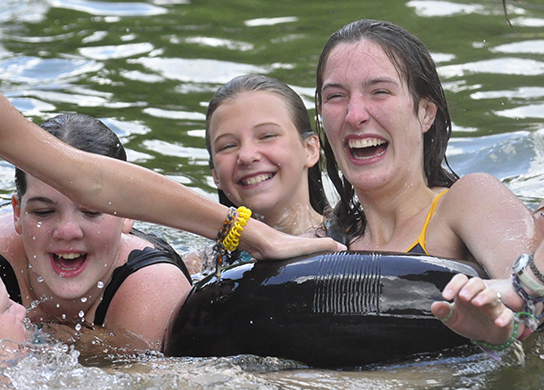 Summer fun is in full swing at Camp Marymount, the Catholic summer camp in Fairview.
More than 600 campers, in kindergarten through high school, from 18 states, Mexico and Canada, including several who are the third generation to enjoy Camp Marymount, attend one of four sessions each summer.
The three-week girls session ended July 1. The campers enjoyed a host of activities, including arts and crafts, nature, gardening, bee keeping, wilderness awareness, horsemanship and water games, among others.
Veronica Pierce, a rising senior at Harpeth Hall School, has graduated from being a camper to a counselor-in-training, one of 70 counselors and support staff who work at the camp each summer.
"I just like the whole atmosphere … and it being one big family," said Pierce, a parishioner at Christ the King Church in Nashville.
The one-week boys session will be July 10-15, and the boys two-week session will be July 17-29.
For more information about Camp Marymount, visit campmarymount.com.