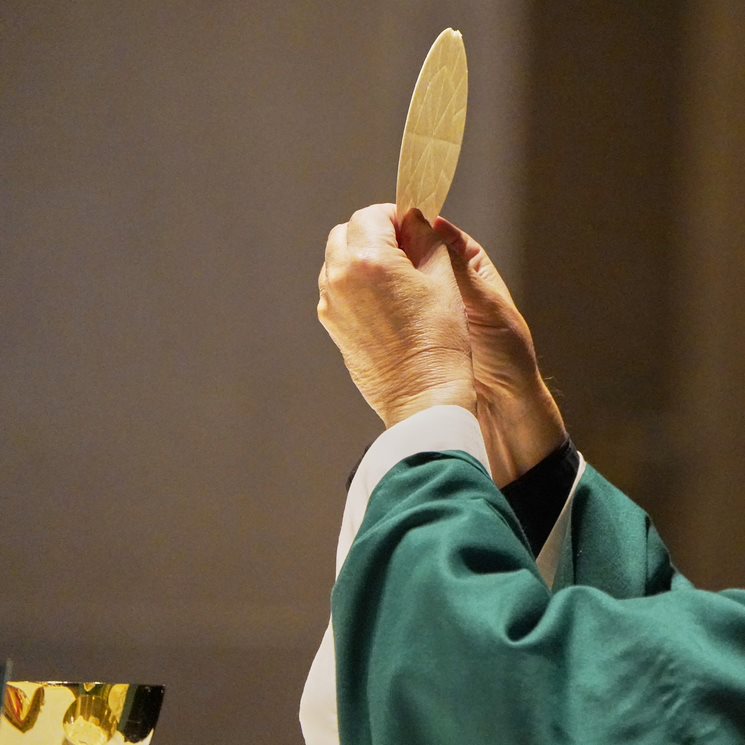 To help Catholics throughout the Diocese of Nashville better understand the Mass and the significance of the Eucharist, Christ the King's Women's Council is sponsoring "Exploring the Eucharist: A Lenten Retreat in a Time of Eucharistic Revival" at 6 p.m. Feb. 27 through March 1, at Christ the King Church in Nashville.
The retreat is "a three-night experience with Father Dexter Brewer, (pastor of Christ the King), examining the Mass: its parts, historical origins, theological significance," according to event materials.
According to Mary Largay, a member of the Women's Council Faith Formation Committee, a retreat like this has been a goal of the committee for a long time.
"I approached Father Dexter with our idea, and he liked the plan and agreed to be the presenter for all three evenings," Largay said.
"The goal is to give parishioners a greater awareness of the intricacies of the Mass, and why we do what we do," she added. "I hope it brings attendees to a greater awareness of the Lenten journey and brings them closer to what's really the most important part of our lives and our faith, and that is the Eucharist."
The retreat is broken up into three nights. During the first two sessions, Father Dexter will focus on the Liturgy of the Word and the Liturgy of the Eucharist, respectively. The third evening will begin with Mass. Afterwards, Father Brewer will focus on the blessed sacrament, adoration, and the retreat will conclude with benediction.
"I have been extremely interested in the Eucharistic Revival that is planned over these next three years, and our retreat will hopefully bring a greater awareness to parishioners of the Blessed Sacrament and the importance of adoration as this is a significant step in our faith life," Largay said. "I am so taken aback that only a small fraction of Catholics believe in the real presence of the Eucharist, it makes my heart ache."
"The Women's Council welcomes all," she said. "We look forward to a retreat that will enhance our faith and grow our love and understanding of the Eucharist."
The retreat is free but RSVPs are encouraged.
For more information or to RSVP, visit ctk.org/womens-council.