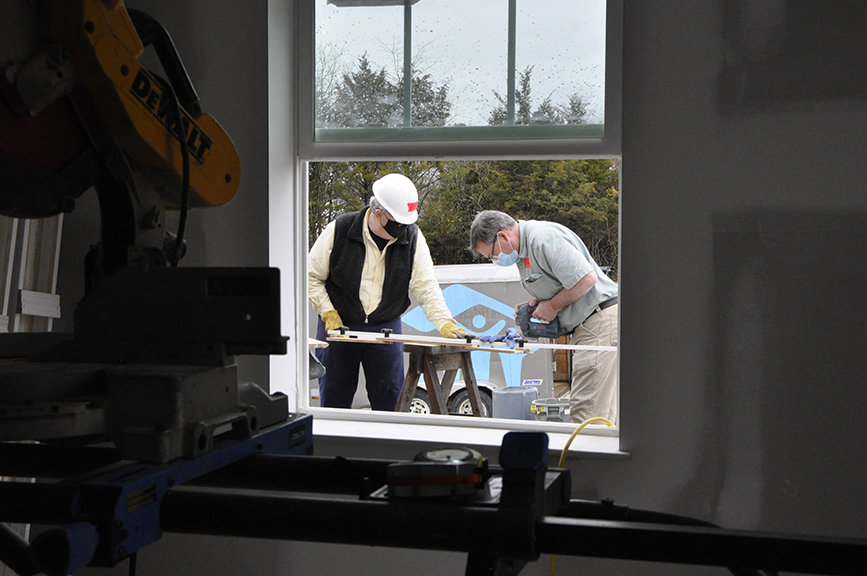 Working alongside homeowners Shirdon Gelle and Rahma Elmi, volunteers from Christ the King Church in Nashville have spent the last few weeks building a Habitat for Humanity house from the ground up.
"When we came on the first day I had no idea it was going to be a truly blank slab," said Christ the King parishioner Leah Holland, who was volunteering for the second time on March 12 with her husband Tom and their daughter Grace, a sophomore at Father Ryan High School. "It's nice to see it mid-phase," Holland said.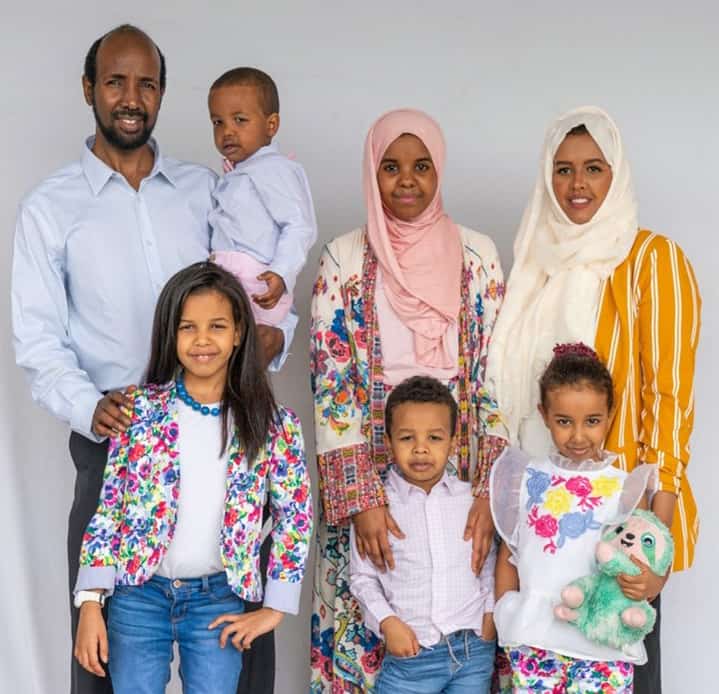 On a muddy gray late winter day, the Gelle and Elmi family home was starting to come together. The exterior framing, some siding, and interior drywall has given definition to the house. The weekend of March 12-13, volunteers worked diligently to install interior doors and staple trim around windows and doorways.
The Hollands were happy to have an opportunity to volunteer as a family, see the fruits of their labor, and get to meet the people they were helping. "They're actively involved, that part is meaningful," Tom Holland said of the Gelle and Elmi family.
The new homeowners' participation in the process is one of Habitat for Humanity's hallmarks and what makes their model successful. Applicants must be willing and able to put in "sweat equity" of attending homeownership classes for several months, volunteer to build their own home and/or others' homes, and volunteer in the Habitat ReStores.
On the March 12 build day, the couple's excitement was palpable for the new home they will soon share with their five children.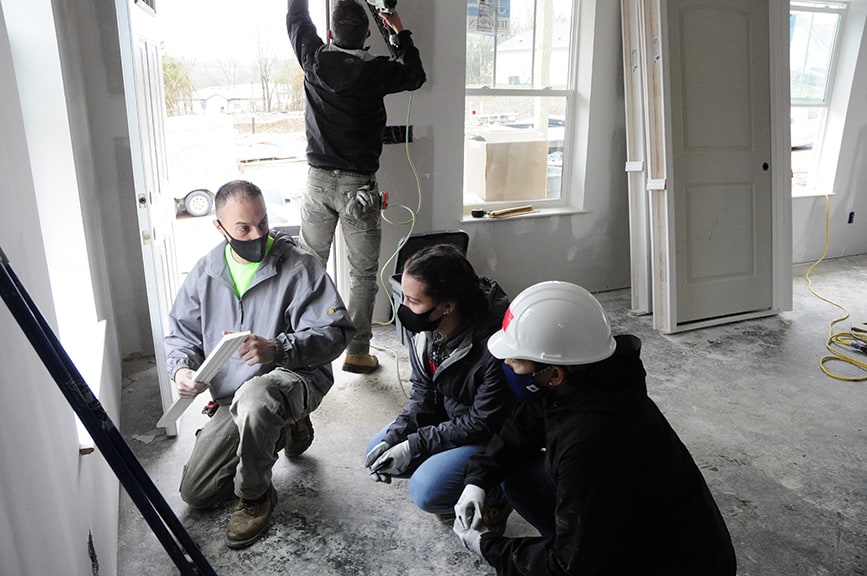 "It's going to be my own home, that's good!" said Gelle, who came to the U.S. 19 years ago from Somalia. The family is currently living in a cramped three-bedroom apartment and is looking forward to owning their own home with a small yard.
Christ the King has participated in "Catholic builds" in the past, teaming up with other Catholic parishes in the Diocese of Nashville to build Habitat homes, but this is the first time they have done a solo build.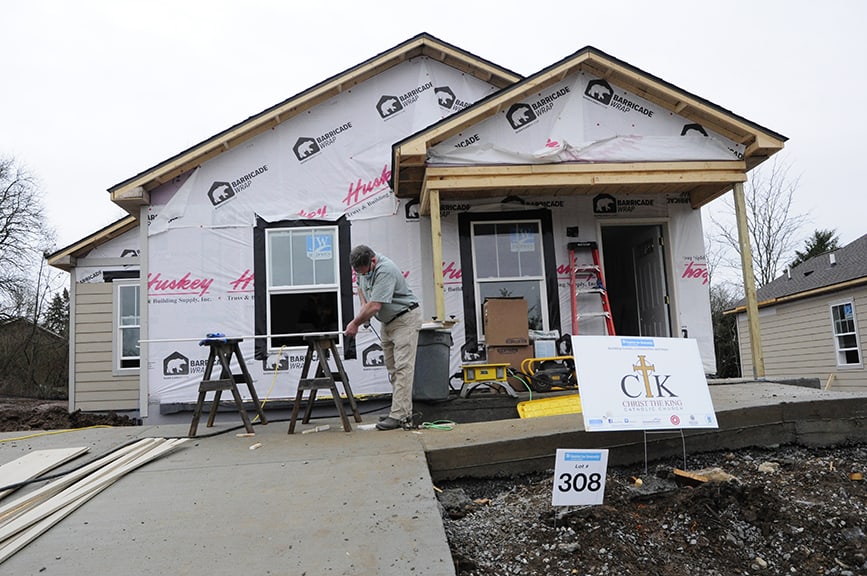 "Although many Protestant churches sponsor their own house each year, to my knowledge, Christ the King will be the first Catholic parish to do so," said Christ the King parishioner and Habitat volunteer Jim Bryan.
To build the house on their own, Christ the King had to raise $63,000 and provide 20 volunteers each day for four full weekends of builds to meet Habitat requirements.
Bryan said at first he was concerned about getting 160 volunteers to sign up, but "we've been fortunate that almost every day we had a wait list for volunteers."
A large and active parish, Christ the King is committed to volunteering for causes that support the corporal works of mercy, especially those that "welcome the stranger," Bryan said, including immigrants, refugees, and those with disabilities.
"It's important for us to focus on providing shelter for those in need," Bryan said.