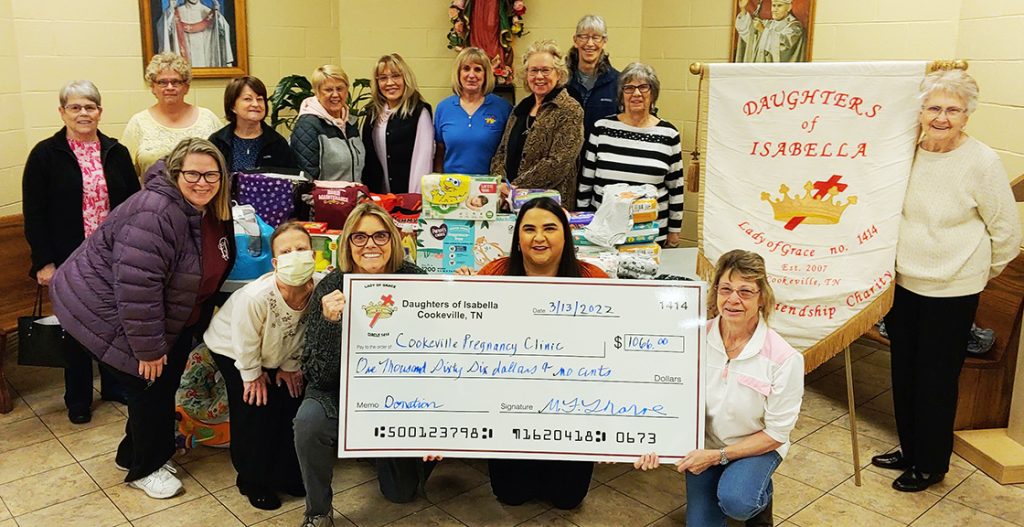 Parishioners of St. Thomas Aquinas Church in Cookeville recently participated in the annual baby shower held for the Cookeville Pregnancy Center sponsored by the Daughters of Isabella Circle 1414 at the church.
Each year, baby items are collected and given to the center to support women who choose life over abortion for their babies.
The Daughters of Isabella is one of the largest Catholic women's organizations, with a membership of more than 30,000 women in the United States and Canada.
The organization was established to help Catholic women know one another better; extend their circle of friends; centralize their resources to better help one another; and be a greater force to pursue good in society.
Members encourage each other's total development and foster growth in every aspect of life – spiritual, social and charitable, according to the organization's website.
For more information about the Daughters of Isabella, contact Annette Robinson at 931-267-1684 or St. Thomas Aquinas Church at 931-526-2575.