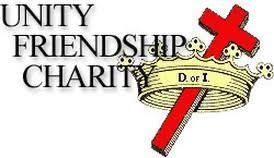 Learn from the most significant female figures in the Bible – Sarah, Naomi and Ruth, and Mary and Elizabeth – as the Daughters of Isabella Circle at St. Thomas Aquinas Church host a women's retreat focused on the "Changing Seasons of Our Lives" from 8 a.m. to 3 p.m. on Saturday, Oct. 14, at the church hall in Cookeville.
The retreat, offered in both English and Spanish, is open to women across the Diocese of Nashville who want to connect with others in the same season of life and beyond and want to help nurture each other in the faith.
"In life, we go through times of bright changes and good things happening, and then sometimes we go through a wall, and you have to retreat, regroup, and then jump back in," explained Beth Hunt, Order of Christian Initiation for Adults catechist at St. Thomas Aquinas, and English leader for the retreat. "It's the same thing in our spiritual life. There are times when you feel close to God and other times where you feel like you're in a desert, completely abandoned.
"This retreat will focus on how we as women can help nurture each other's spirituality in those times," she added.
The event will be split up into four breakout sessions, which will be translated into Spanish for the Hispanic community by Violetta Juan, director of faith formation at St. Thomas Aquinas, and give women the opportunity to learn from each other as well as draw on the examples seen by the women of the Bible.
It will all conclude with every woman building her own wreath to represent what season they feel they're in.
For more information or to sign up for the women's retreat, email Hunt at dofi@stacookeville.org or call 231-633-0059. A continental breakfast and lunch will be provided but it's asked that any dietary needs be explained at the time of registration. There is no upfront cost but donations to the Daughters of Isabella are encouraged.
The Daughters of Isabella is a national organization founded on May 14, 1897, in New Haven, Connecticut, as a female auxiliary of the Knights of Columbus. The organization was founded on the principles of unity, friendship, and charity. The St. Thomas Aquinas circle was founded on June 5, 2005.