Deacon John Krenson has been a business owner, a soldier, and director of a social service agency helping veterans and their families. In all those roles and others, he's brought his Catholic faith to the task.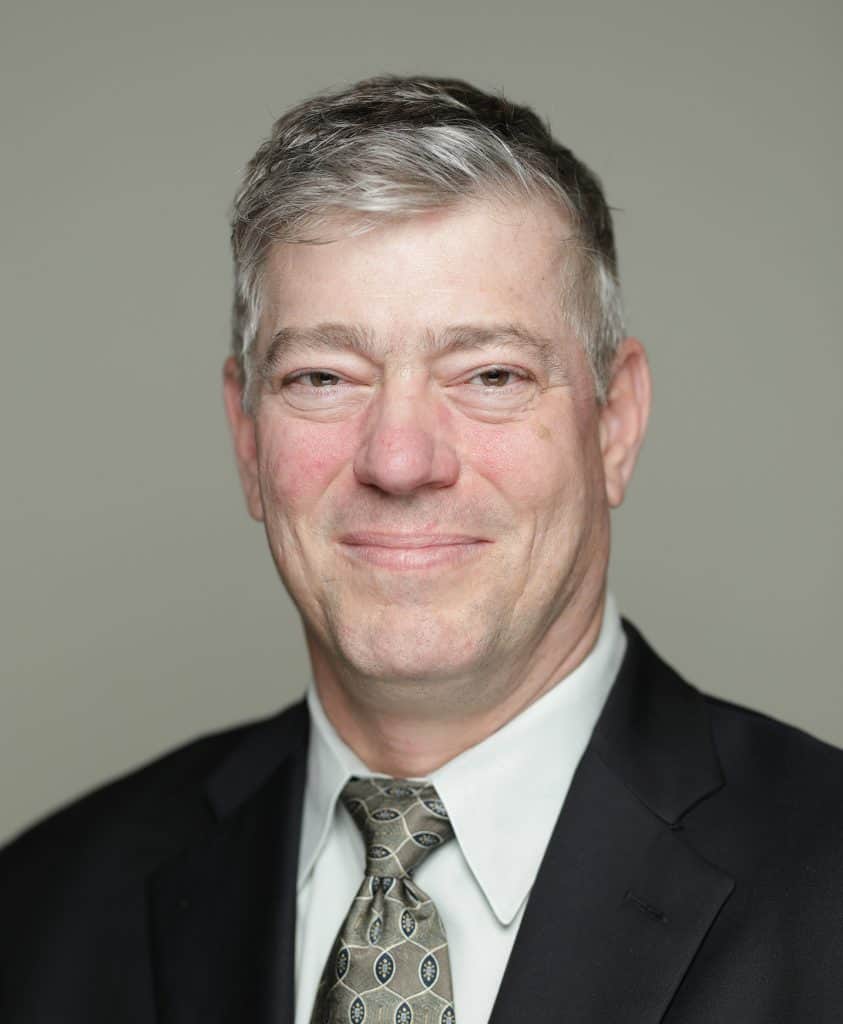 A friend and mentor told him, "we all need to find what he called 'our narrative,' which I think means our purpose," Deacon Krenson said. "As I defined it for myself, it's service."
In recognition of that service, the Catholic Business League has named Deacon Krenson as its 2020 Catholic Professional of the Year. The award was presented during the League's online meeting on Thursday, Sept. 10.
Deacon Krenson was surprised when he learned that he would receive the award. "I didn't expect it," he said. "It was very humbling. And I was thrilled."
Deacon Krenson has been involved with the Catholic Business League from its beginning. He was one of the people CBL founder Greg Mays consulted with when he was first starting the group, and was the very first speaker.
Currently, Deacon Krenson serves as the chaplain of the Catholic Business League's Leadership Catholic program.
A 1982 graduate of Father Ryan High School and a 1986 graduate of Marquette University in Milwaukee, Wisconsin, Deacon Krenson worked in the chemical business with Nashville Chemical and Bestway Systems before he and Deacon Mark Faulkner bought Bestway.
"About three or four years into the time Mark and I bought the business, we were growing substantially and then 9/11 happened," Deacon Krenson said. Following 9/11, Deacon Krenson served in Afghanistan as an officer in the Tennessee Army National Guard. When he returned, he sold his interest in the business to his partner while continuing to serve in the National Guard.
Besides the tour in Afghanistan, Deacon Krenson served a tour in Iraq, and with relief efforts after Hurricane Katrina and Hurricane Gustav. He also worked with the Bulgarian military to help them modernize before joining NATO, and served on the Mexican border.
Deacon Krenson retired from the National Guard as a lieutenant colonel after 30 years of service, including five years active duty.
After retiring from the National Guard, Deacon Krenson was named chief executive officer of Operation Stand Down, which was founded to serve the needs of homeless military veterans. During his tenure at Operation Stand Down, he oversaw a nearly $3 million major renovation of the organization's service center and the establishment of a satellite office in Clarksville.
Under Deacon Krenson's watch, Operation Stand Down geared more of its programs to helping veterans transition out of the military and preventing them from sliding into homelessness.
He retired from Operation Stand Down on Aug. 31.
Deacon Krenson was ordained as a deacon in 1999 and served at the Cathedral of the Incarnation and at Christ the King Church.
Currently, Deacon Krenson is serving as the president of the board of directors of the Pope's Worldwide Prayer Network of North America, formerly known as the Apostleship of Prayer. The organization encourages people around the world to pray for the pope's intentions and to use that as a springboard to putting their faith into action.
Deacon Krenson has been married for more than 27 years and he and his wife have a daughter, 20 and a son, 19.
In all his many roles, "It was that common thread of service," he said. "I really saw what I was doing as service. Even in the military … serving during hurricanes, it was helping people in crisis."
Deacon Krenson has tried to bring his faith into every aspect of his life "quietly," he said. "I really, really, really believe in St. Francis' words: preach the gospel incessantly and if necessary, use words.
"It's through our actions that we truly bring the gospel to people," he added. "When they see it as opposed to hearing it is when they really connect."