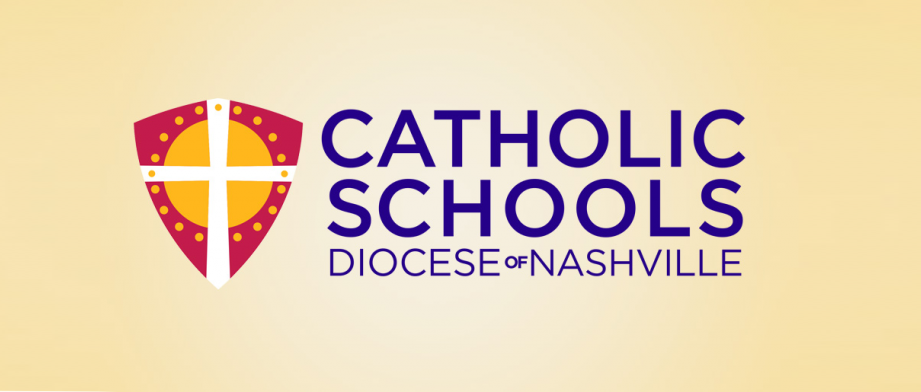 The universal mask protocol for the Diocese of Nashville's schools has been lifted in the wake of a steadily falling number of cases of the COVID-19 virus in Middle Tennessee.
The lifting of the requirement to wear masks took effect on Thursday, Oct. 28.
"To prepare for this decision, we again consulted our medical panel, school pastors and principals, and evaluated our school and community data," Rebecca Hammel, diocesan superintendent of schools, wrote in a letter to parents.
Among the factors that led to the lifting of the mask requirement, Hammel said, were: "Our local case counts have decreased substantially and have been less than .05 percent of our collective school population for the last four weeks; our community conditions are greatly improved, as observed through fewer cases per 100,000, decreased test positivity rates, and transmission rates lower than one; the sharp decline of cases among children in our state ages 5-18, which dropped from the peak of 42,633 in August to 37,365 in September and to 5,734 in October per the Tennessee Department of Health data sets."
The new protocols are:
Parents will determine whether their child will wear a mask at school. They are asked to have conversations with their children so they understand parents' expectations, especially if they desire their children to wear their masks all day at school.
Parents are to report positive cases to the school and to keep children at home when they manifest any COVID-19 symptoms or have a temperature of 100 degrees or higher. Parents are advised to seek medical guidance or COVID-19 testing any time a child presents with COVID-19 symptoms.
Students who test positive for COVID-19 may return to school after the appropriate quarantine period, per the Centers for Disease Control and Prevention, has passed.
Schools will alert the necessary parents (classroom or class period) of a positive case at school and protect the anonymity of the individual. Parents are then asked to monitor their children for symptoms in the following days.
Schools will continue to alert families of students who were close contacts of an infected individual. Parents are then advised to seek medical advice and determine when the child may return to school. Indeed, if the local public health department issues a quarantine period, parents must adhere to that guidance.
Any student that is a close contact to an infected person in the home must complete the appropriate quarantine per the Centers for Disease Control and Prevention guidelines.
Schools remain committed to hand sanitation, awareness of social distancing, air ventilation, and regular cleaning of the school as mitigation to virus spread.
"The Catholic Schools Office will continue to monitor case counts and community health conditions closely, as will each school," Hammel said. "A school, in consult with the (Catholic Schools Office), may elect to implement more stringent measures, such as reinstituting the masking protocol if their pastor and administration deem it necessary."
The necessary conditions to maintain the relaxed mask protocol include:
School case counts remain lower than 2-3 percent of the school's population in any given week. Administrators will exercise discretion based on whether the cases are related or unrelated.
The county transmission rate remains less than 1.
Community conditions, such as hospitalizations, continue to improve, reducing the stressors on the health care system.
School-sponsored activities on-or-off the school day are not "spreader events."
"Several medical professionals have advised that we are nearing herd immunity but remind us we are not yet there," Hammel said. "While all five doctors of our medical panel support the relaxed mask protocol, they remain adamant about exercising prudence and caution, especially with our vulnerable brothers and sisters. They still advise masking for persons at school who live with vulnerable family members and remind us that N95 masks provide more protection than cloth or surgical masks.
"Given fewer individuals will mask at school, persons concerned about vulnerable persons at home may wish to consider this option," Hammel said.
"Most doctors, including those on our panel, remind us that vaccination is the way out of the pandemic," Hammel said. "Pope Francis speaks of receiving the vaccination as an act of love. Bishop (J. Mark) Spalding also encourages the vaccination in consult with your medical care provider.
"Many families have asked whether the diocese will require vaccines to attend our Catholic schools," Hammel said. "Bishop Spalding remains committed to his desire for parents to make an informed decision for their children. Our faculty and staff members are encouraged to exercise the same prudence themselves."