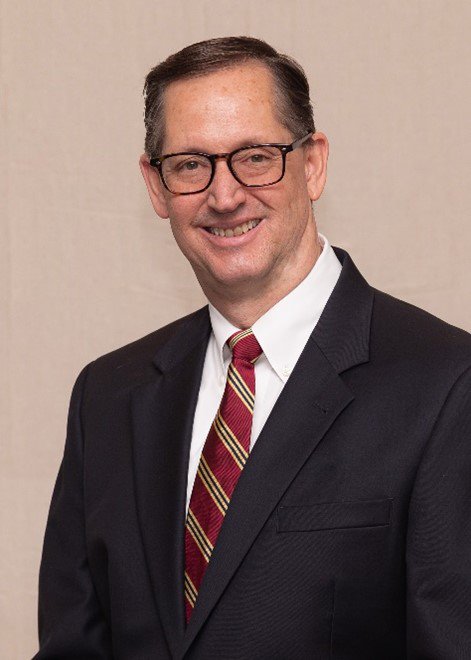 After an extensive national search, the Diocese of Nashville has named John Roberts as the organization's next chief financial officer. He will succeed William (Bill) J. Whalen who announced his retirement earlier this year.
"We are blessed as a diocese to have John Roberts in this crucial role. His extensive experience, faith, and spirit of stewardship will serve this diocese well," said Bishop J. Mark Spalding. "John brings a wealth of financial, business, and personal experience with which to advance the mission of the Diocese of Nashville."
Under Roman Catholic canon law, a diocesan chief financial officer is charged with oversight of the temporal assets of the diocese and its finances. This responsibility is reflected in a range of functions including accounting, risk management, and investments, as well as the oversight and auditing of funds entrusted to the diocese. As incoming CFO, Roberts reports to the diocesan chief operating officer and joins other senior leaders in the bishop's cabinet.
"John brings a lifetime of strong Catholic faith matched with extensive executive experience in large corporate organizations, entrepreneurial endeavors, and religious nonprofits, all with great success," said Chancellor and Chief Operating Officer Brian L. Cooper. "I'm confident that John's rare mix of financial and leadership skills, coupled with his passion for people and experience in highly complex industries, will help us deliver even more for our pastors, parishioners, and stakeholders as we continue to grow in our mission – Living and Proclaiming the Good News of Jesus Christ, Welcoming All!"
"With the guidance of the Holy Spirit, my faith and experience have brought me to the Diocese of Nashville in an exciting time for both the city and our growing Catholic community," Roberts said. "I am humbled and thrilled to bring the experience and lessons learned in the business world forward to serve the Catholic Church."
Roberts comes to the diocese after 12 years as CFO and general counsel for Habitat for Humanity of Greater Nashville. During that time, he was a member and later chair of the parish finance council at St. Stephen Catholic Community in Old Hickory, Tennessee, one of the largest parishes in the diocese.
He has served as board chairman and a member of the executive committee for the Tennessee Affordable Housing Coalition. In 2016 he was cited as a finalist for the Nashville Business Journal's CFO of the Year award in the small not-for-profit organization category. This year he has once again been named a finalist for CFO of the Year in the large not-for-profit organization category. The Nashville Business Journal will announce the winner on Oct. 26.
Roberts is a graduate of the Nashville School of Law and is licensed to practice law in Tennessee. He has a master's degree in business administration from the University of Michigan and a bachelor's degree in engineering arts from Michigan State University.
Before joining Habitat for Humanity of Greater Nashville, Roberts served as president of Clean House Services, Inc., for four years. He also served six years as national director of firm information systems for international accounting and consulting firm Deloitte.
Prior to that he spent two years as vice president of business process redesign at K. Hovnanian Homes in Red Bank, New Jersey. He spent eight years with General Motors in Detroit in a number of engineering, financial, and government relations roles.
He and his wife Robin are members of St. Stephen Catholic Community in Old Hickory and have two adult children.