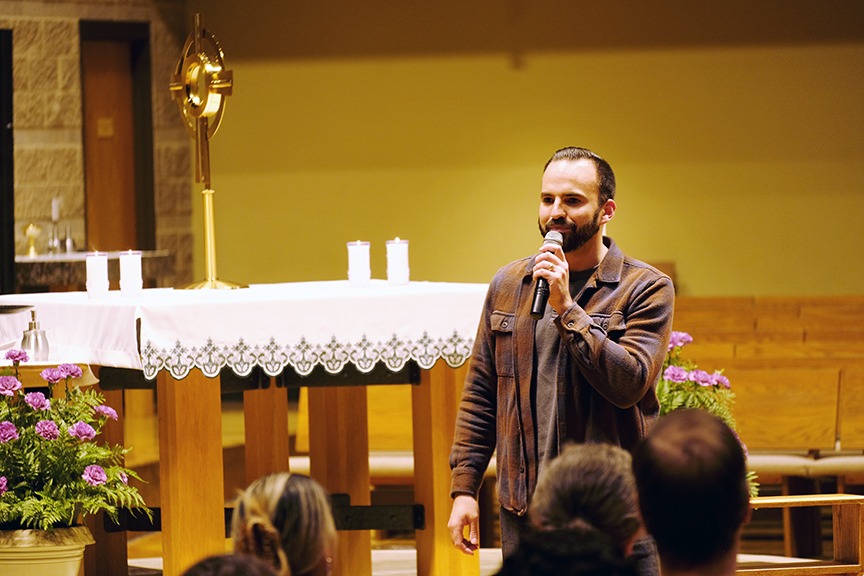 Dozens of youth and adults gathered for an evening of praise and worship, and eucharistic adoration on Sunday, Oct. 15, at St. Stephen Catholic Community in Old Hickory. Photos by Katie Peterson
Special guest Ricky Vasquez, a local Catholic singer and songwriter, joined the St. Stephen LifeTeen band in praise and worship songs before sharing his personal faith journey with attendees.
Following Vasquez's testimony, Father Nick Allen, associate pastor of St. Stephen, led the group in the exposition and benediction of the Blessed Sacrament after several minutes of silent prayer and reflection.