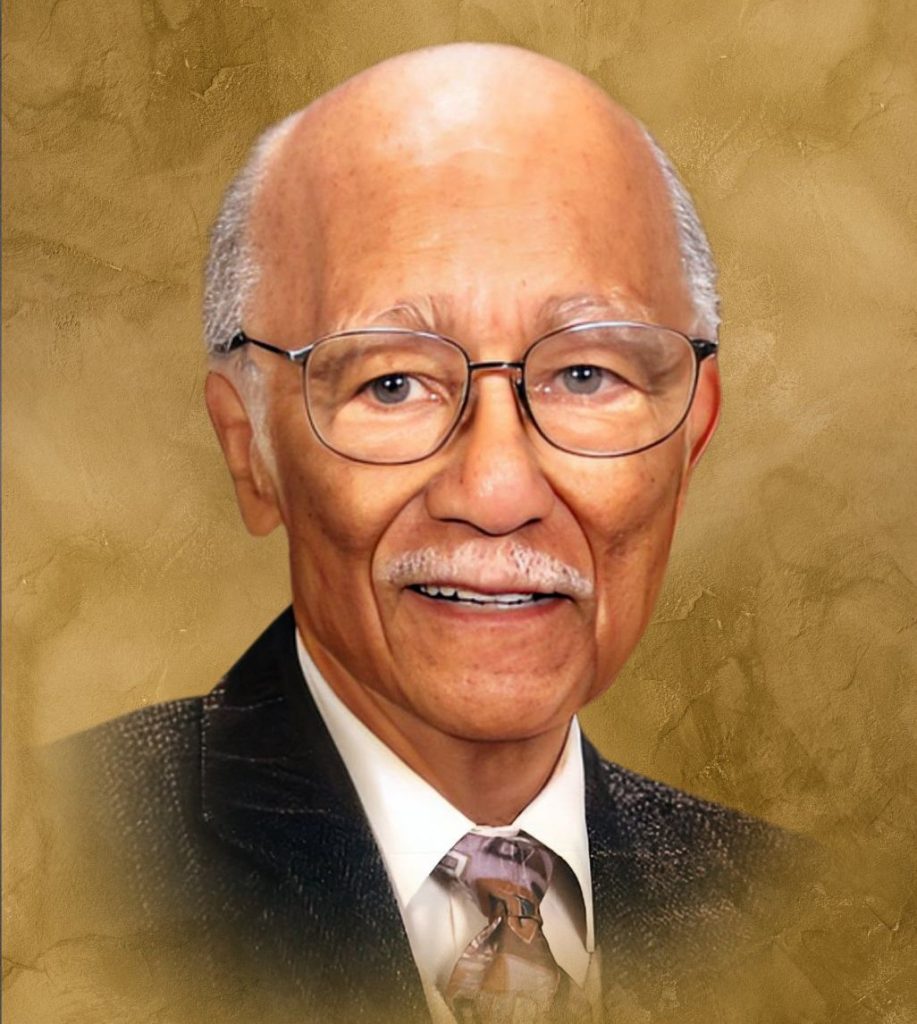 Dr. Gadson Jack Tarleton Jr. worked throughout his long life for the betterment of Nashville and its African-American residents and led efforts to desegregate the institutions of the Diocese of Nashville.
"His argument was a simple argument," said Deacon Bill Hill: that segregation was an issue of faith and morals.
Dr. Tarleton, a long-time parishioner at St. Vincent de Paul Church and St. Pius X Church, died on Sept. 3, 2022. He was 102 years old.
Along with Dr. Raleigh Wilson, a Tennessee State University professor, and Paul King and Robert Craighead, two local businessmen, Dr. Tarleton organized the Holy Name Society to challenge the local Catholic Church hierarchy to do more to desegregate its churches and schools.
"We went to all the Catholic institutions in the city to confront them with the problem of segregation," Dr. Tarleton told the Tennessee Register in 2015. "Our main theme in the Holy Name Society was that segregation is a matter of faith and morals" and is contrary to the teachings of Christ, he said, which was what the Church taught.
When the diocesan leadership was slow to move on the issue, Dr. Tarleton and the other members of the Holy Name Society took their case to the apostolic delegate, the Vatican's representative in the United States, where they found a more receptive audience.
With the arrival of Bishop Joseph Durick, an ardent supporter of the Civil Rights movement, the diocese began to move more forcefully on desegregation.
Dr. Tarleton was born on April 29, 1920, in Sumter, South Carolina, the son of Gadson Sr. and Ruby Delaine Tarleton.
Called "Jack" and "Doc" by those who knew him, he was an eager learner as a child according to his mother "Miss Ruby," who also lived well past her 100th birthday. Miss Ruby taught her children at home before they started school and added to their education using fun and games to keep learning fun.
Dr. Tarleton attended school and graduated from high school in Sumter. To earn money for college, he worked as a porter carrying luggage for tips for a railroad. After graduating from Morris College in Sumter, he was denied admission to the University of South Carolina's medical school because he was black. His mother encouraged him to seek admission to Meharry Medical College in Nashville, which was one of the premier medical schools in the country for African Americans.
While a student at Meharry, Dr. Tarleton converted to Catholicism. During World War II, he enlisted in the U.S. Army. On the day he was promoted to officer rank, he also was offered training as a radiologist. He chose to go to radiology training without serving as an officer.
During part of his medical residency training, he went to New York, where he received further training riding on ambulances providing direct medical care.
He had a plan in New York to seek and marry "a good Catholic girl." While in New York, he met the large Thomas family, and then met his future wife Rhea Thomas at a Catholic dance. They married and moved to Nashville in 1949. They remained married for 63 years.
Dr. Tarleton worked at Hubbard Hospital and the Veterans Administration medical center in Murfreesboro where he retired. He also taught at Meharry.
His name is listed in bronze at the Bordeaux YMCA where he stood firm that African Americans could and should have a YMCA when they were not permitted into other YMCAs. He received many awards from the YMCA, NAACP, and recognition by the State of Tennessee. He was awarded the Order of St. Gregory by the Catholic Church for his volunteer work for the desegregation of Catholic schools.
His hobbies were bridge, hunting, fishing, deep sea fishing, gardening, and more.
A funeral Mass was celebrated on Wednesday, Sept. 14, at St. Vincent de Paul Church with burial in Greenwood Cemetery Main.
Dr. Tarleton was preceded in death by his wife Rhea Thomas; his parents, Gadson Jack Tarleton Sr. and Ruby Delaine; his sister, Juanita Tarleton Gordon; his adopted daughter Rhea Therese Tarleton; and her grandson, Kendrick Frazier.
Survivors include his son Gadson Jack Tarleton III and daughter-in-law Jacqueline Dawson Tarleton; grandchildren Gadson Jack Tarleton IV, Michael Maceo Tarleton (Sharmin Kamaria Tarleton); great-grandchildren Ariel and Samuel Tarleton, Iyona Tarleton; the children of Rhea Therese Tarleton, Antonio Gadson Landro Tarleton, Taquwania Chante Tarleton, and Jacara Tarleton and her children Jadaria and her children and Rico and his children; Taqawunia L. Tarleton's children, Sean Frazier, Kanesh Tarleton, Brandon Desean Tarleton, Keshawn Sanchez Tarleton, Quanetra Tarleton, Quionia Tarleton, Traquan Tarleton, Brianna Nicole Tarleton and their children Sophia Grace Frazier, Nyla Rose Fraizier, Lil Brandon, Kendrick Lamont Frazier, Ken Darius Frazier, Kennedy Frazier, Kyrie Frazier; nieces and nephews, and a host of friends.
Terrell Broady Funeral Home was in charge of arrangements.