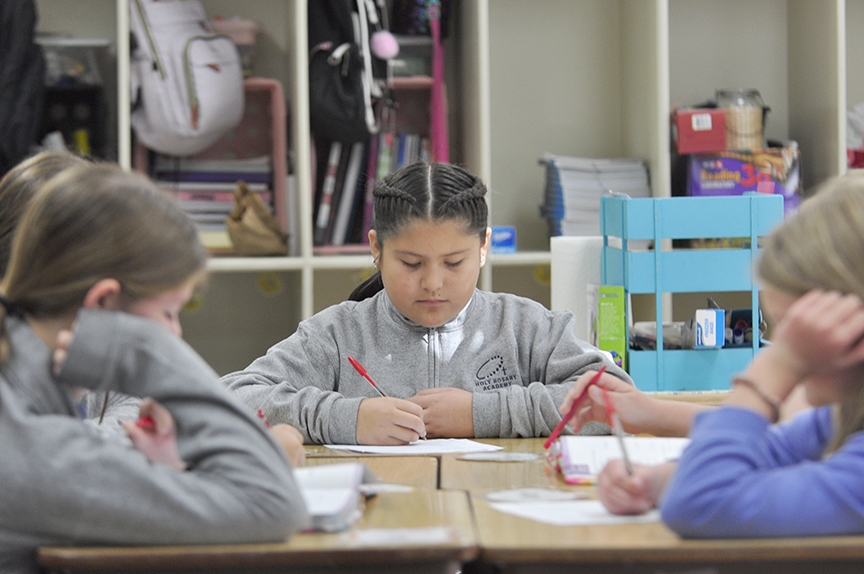 When Giovanni Mejia and his wife Cindy Toral first heard about Tennessee's Education Savings Account Program after the General Assembly adopted it in 2019, they were excited.
"It was a chance for us to put them in a private school," Mejia said of their two children, Mia, 10, and Luca, 6.
"We wanted to put (Mia) in a Catholic school, because we're Catholic," said Mejia, whose family attends Sagrado Corazon Church at the Catholic Pastoral Center. "We try to raise our kids as Catholics."
Mia was one of about 120 students who were in the process of entering Catholic schools with an Education Savings Account when legal action blocked the program in 2020.
But the Mejia-Toral family got a second chance last summer when the court injunction that was blocking implementation of the program was lifted and Gov. Bill Lee quickly announced the state would work to launch the program in time for the 2022-23 school year.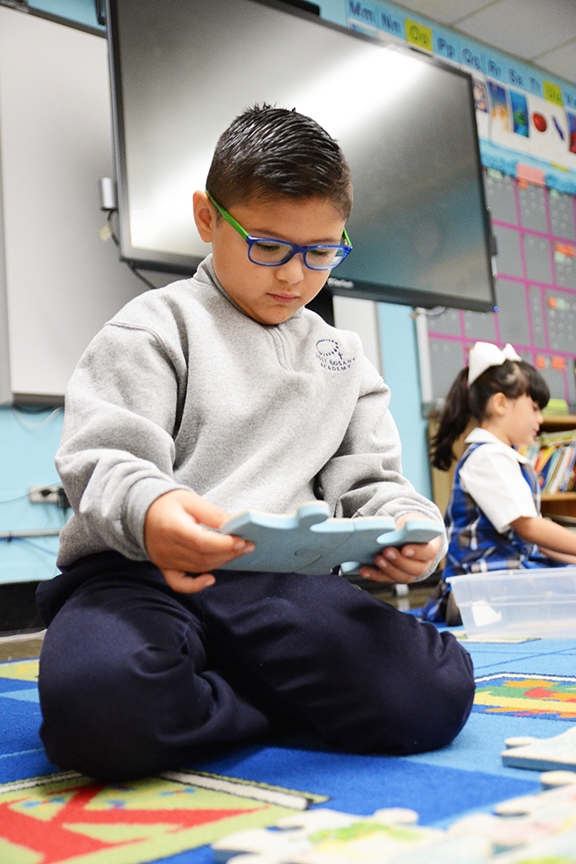 "We decided to do it again," Mejia said of filling out the application for the program. "We were just kind of waiting for the answer back."
When the program was allowed to move forward, "We were happy about it," Mejia said. "I was hoping for that answer."
On Sept. 13, Mia and her younger brother Luca enrolled at Holy Rosary Academy in Donelson, becoming some of the first students to attend a Diocese of Nashville Catholic school through the ESA program.
At least six students have enrolled in three schools, including Holy Rosary Academy, one of several schools in the diocese to be recognized in recent years by the U.S. Department of Education as a Blue Ribbon School.
As the Tennessee Department of Education processes applications for the ESA program, more students are expected to enroll in Catholic schools in the Nashville area.
Under the program, qualified students in kindergarten through 12th grade who are zoned to attend Metro Nashville or Shelby County schools or the Achievement School District School can receive about $7,100 in state funds to attend participating private schools.
Under the current program, local public education agencies still receive the full allotment of state funding that they would have received if the students choosing private schools were actually attending the local systems.
All parochial and diocesan schools in the immediate Nashville area have been approved by the State of Tennessee to participate in the ESA program. Families must live in Davidson or Shelby counties to be eligible for the program, but they can use the Education Savings Account funds to attend schools in other counties.
"With the interest that we have seen from parents seeking to enroll in our schools since the program was launched just before the beginning of the academic year, it is clear that families are looking for educational opportunities that are not offered in Metro Nashville Public Schools," said Dr. Rebecca Hammel, diocesan Superintendent of Schools.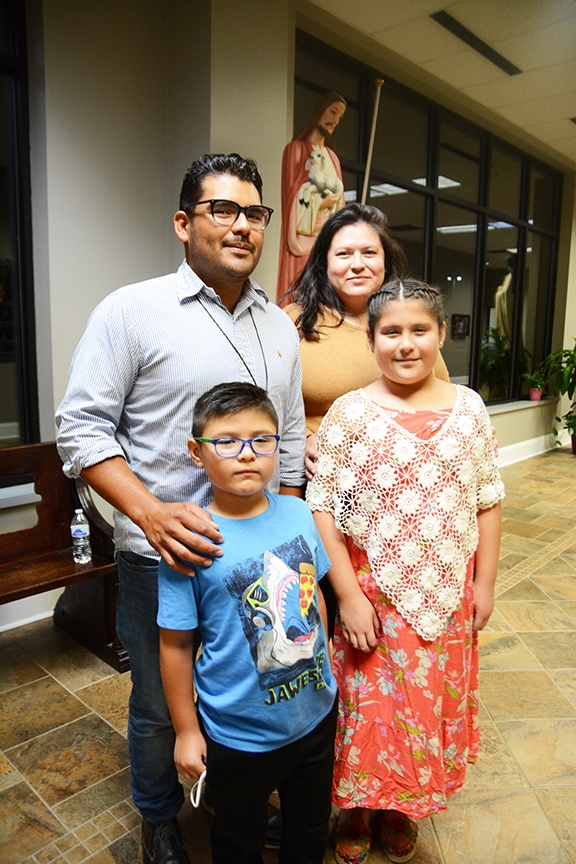 "Our schools have an excellent track record of providing high-quality education as demonstrated through a history of success on nationally recognized standardized tests, in college, and in life beyond the classroom," she added.
Catholic schools in the Tennessee dioceses of Nashville, Memphis and Knoxville currently serve approximately 15,000 students with a wide range of abilities and economic backgrounds from pre-kindergarten through high school.
Even before the ESA program was launched for this school year, elementary school enrollment in the Diocese of Nashville had grown 14.9 percent over the last two years.
Catholic schools have long served some of the most vulnerable students and communities, educating Catholics and non-Catholics alike, and have a well-documented track record of providing excellent education with achievement gains well above statewide averages on an exceptionally cost-effective basis.
"With ESA funding, parents who could have only imagined providing a high-quality, faith-based education for their child can now turn this possibility into a reality," said Kimber Halliburton, principal of Holy Rosary Academy. "There are no words to describe the happiness on the faces of parents as we meet with them to enroll their children.
"At HRA, as at each school in the diocese, we are eager to meet with new families, offer parents a tour, and explain our admission standards and criteria for enrollment," Halliburton said.
Mejia, a bricklayer and mason, and Toral, a homemaker, couldn't have been able to enroll their children in a Catholic school without the financial help provided through the ESA program, they said.
There is a big difference between Holy Rosary and the Metro Nashville school their children were attending, Mejia said. "Public schools aren't going to take your kids to Mass and Holy Rosary will. I like that."
Mejia and Toral appreciated the combination of an excellent academic program and the grounding in the Catholic faith that Holy Rosary offers its students. "That's perfect," said Mejia, who hopes his children will be able to stay in Catholic schools through high school.
Mia and Luca have settled in quickly at Holy Rosary. "They like it," Mejia said.
"He settled right in, quickly made friends," said Tammy Glass, Luca's first-grade teacher at Holy Rosary. "It's been a positive experience for the class, I'm thrilled to have him."
Families can find more information about the ESA program at esa.tnedu.gov/.