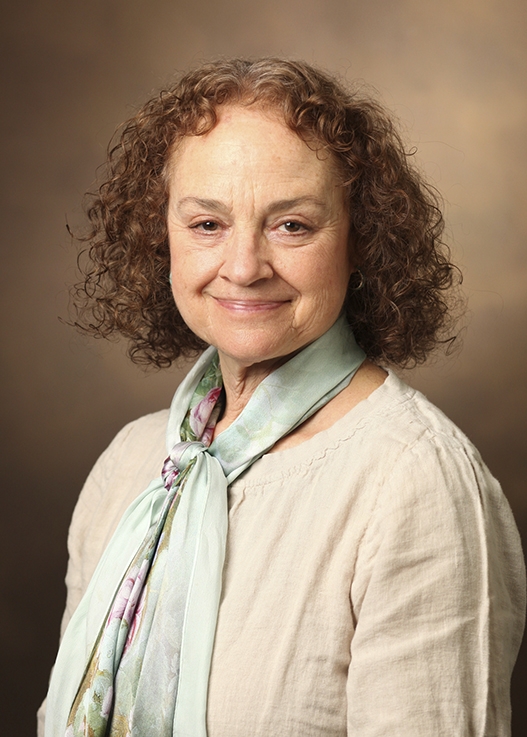 On July 17, Catholic Charities, Diocese of Nashville will mark the 60th anniversary of its founding.
This article is one in a series published by the Tennessee Register exploring Catholic Charities' past, present and future.
View the entire series here.
Since September, Catholic Charities, Diocese of Nashville has welcomed 332 Afghans as they fled Kabul, Afghanistan, after the Taliban invaded the country in mid-August. They are the latest in a long line of refugees Catholic Charities has resettled in its 60-year history: more than 30,000 refugees from more than 30 countries.   
Since it was established in 1962, Catholic Charities has helped refugees find housing, jobs, learn English, fill out paperwork, and more. A large part of Catholic Charities' success in helping refugees find their place in a new home is thanks to those who volunteer as family mentors.
"Mentors have always been really crucial for us to supplement our workforce," said Brad Schrade, Catholic Charities volunteer coordinator. "There is a hiring shortage across the U.S., so when we've had some open jobs, volunteers have helped us continue to serve our clients."
Family mentors help refugees learn English, provide transportation to appointments and the grocery store, spend time with them by going to parks and zoos, fill in when case managers are busy, and more, said Chris Alford, Catholic Charities volunteer coordinator for Refugee and Immigration Services.
"It's basically being a friend and guide and being an American that can help them culturally orientate into their new environment and into American life," Alford said. "They're the link between Nashville … and the refugee community. … We want the cultures to meet and the people to meet and to form a link and a bond."
Current family mentors had different reasons for why they chose to volunteer.
"For most of my adult life, I've felt called to do whatever I could to help refugees," said Kathleen Wolff. "I think some of it is because I'm not very far removed from that situation, in that all four of my grandparents were refugees and immigrants" from Russia, Poland and Hungary.
"I've just always had a place in my heart for that group of people and the trauma that they have experienced knowing that nobody leaves their home of generations unless there is really good reason to," she added.
Kate Ward was excited for an opportunity that could include her children.
"I'm committed to giving a few hours each week to social justice work, and I particularly enjoy getting to be face-to-face with people," Ward said. "I was excited about an opportunity that would allow me to bring my young kids with me and enable me to gain more perspective as to what refugees and immigrants face when they come here.
"Even though these Afghan families receive an enormous amount of help from Catholic Charities, the case managers don't have enough time to do everything for them, so it really helps to have mentors," she said. "We've heard that our family has felt a lot more supported since we've been meeting with them."
And by serving as mentors, teaching and guiding the refugees, they've learned a lot, too.
"I have learned about what it means to be a refugee and the process for becoming an (American) citizen," said Pat Lynch, including the different ways to learn English, lower cost dental options, library resources, and more, as well as the Afghan culture and the fear they carry for their loved ones still in Afghanistan.
Becca Ingle said she's learned just how generous Afghans are.
"The Afghans are amazingly resourceful, and the hospitality they offer is incredible," Ingle said. "Even when our (Afghan) family was living … in two motel rooms that weren't even joined together for four months, there was not one time that we went to take them grocery shopping or do anything for them that we were not invited into the hotel room.
"We sat on the two chairs … or on the bed with them, and we were served tea and cake and snacks, every single time," Ingle explained. "We just couldn't believe it. They had nothing at this point and yet they offered nourishment to us in every way."
"They set a new standard for me about what hospitality means," Wolff added, who mentors the same family as Ingle, along with their husbands, Jim Price and Joe Ingle, and their friend Brenda Butka.
Because of lessons learned, mentors said they would recommend that anyone interested volunteer.
"I would definitely recommend this experience to anyone who has the time and the desire to work with these families," Ward said. "It has been a bit more time-consuming and challenging for me than I had anticipated … but thanks to working with my partner mentor, it's been doable and very rewarding."
"If we can just imagine putting ourselves in their shoes, it is that much more compelling to sign up," Ward added.
"Does it take your time? Yes. Is it sometimes stressful? Yes. Is it worth every second you put into it? Absolutely, 100 times over," Ingle said. "And that's the truth."
Catholic Charities is seeking mentors for more than 100 refugee families from various countries recently resettled. Each family has several partner mentors to split up the responsibilities.
For more information or to sign up, visit https://volunteer.cctenn.org/need/detail/?need_id=652388.
All volunteers must be 18 and older, as well as complete a background check, a motor vehicle record check and get fingerprinted for child safety.