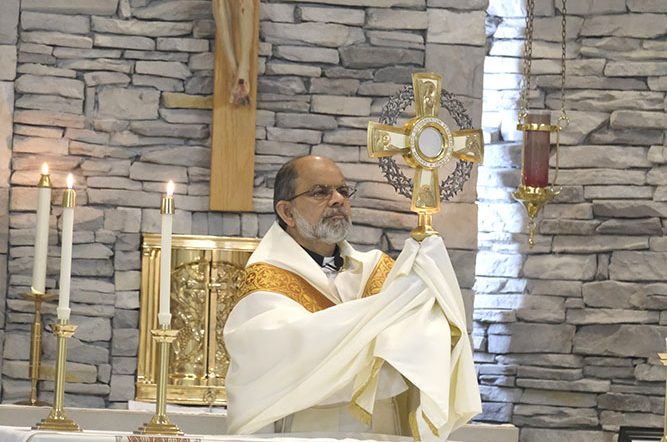 To celebrate his 40th anniversary as a priest, Father Joseph Mundakal, CMI, will be taking a pilgrimage to Medjugorje and Fatima in honor of Mary, to whom he credits his priesthood journey.
"Mary has been with me in many, many ways," Father Mundakal said. "Mary has been a great help for me, and a source of strength for my faith journey."
Father Mundakal grew up in Kerala, India, in a pious Catholic family. And, as every young Catholic boy would do upon finishing 10th grade, he chose between college or seminary, officially entering the latter in 1969.
During that time, he went through five years of college studies, four years of religious training, including two years of the novitiate, and five years of philosophy and theology. His choice to join the Congregation of the Carmelites of Mary Immaculate, seemed to be coincidental at the time, but the years have proved otherwise.
He was ordained a priest on May 12, 1983, in India, and immediately went for an educational degree that would help him later in running a school in India. During that time, he said he became too focused on the administration and financial management side of things at the school instead of maintaining the spiritual, pastoral outlook of the priesthood. But that changed in 1990 after he attended a retreat.
During that time, he said he contemplated leaving the priesthood for some personal reasons, but that changed when another priest directed him on another path toward the pastoral ministry.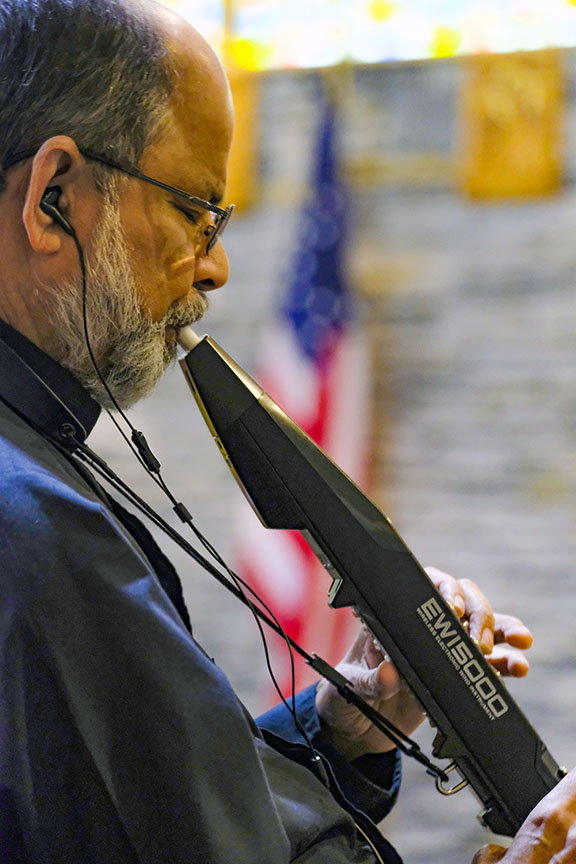 "I had a real transformation in my attitude," Father Mundakal said. "From that time onwards, pastoral ministry was number one."
Father Mundakal came to the United States in 1991, first to St. Michael Church in Wheaton, Illinois, of the Diocese of Joliet. There he stayed until June 1999, completing other assignments over the years.
Then, in 1998, he was asked by Father Matthew Cheeramkuzhy, CMI, former pastor of Sacred Heart Church in Loretto and St. Joseph Church in St. Joseph, to come to the Diocese of Nashville to join the team at the Carmel Spirituality Center in Liberty, Tennessee. From there, Father Mundakal served as associate pastor of St. Joseph Church in Madison, under Father Ed Steiner, in 1999. In 2000, he moved to Sacred Heart Church in Loretto where he served for two years as pastor.
Then from 2002-2008, he returned to the Diocese of Joliet to serve as pastor of Our Lady of Lourdes in Gibson City, Illinois. Father Mundakal returned to Nashville in 2008 where he served as pastor of Sacred Heart Church in Lawrenceburg until 2021.
He became pastor of St. Francis of Assisi Church in Dover in 2021, and took on the mission parish, St. Elizabeth Ann Seton Church in Tennessee Ridge in 2022.
Throughout his journey, he said, Mary has continually let him know that she's with him through various signs, dreams, and everyday encounters with other people, some of which have come from previous pilgrimages to Medjugorje and other pilgrimage centers. That's why he wants to be there again to celebrate his 40th anniversary.
"How can I stop going to this place when I have such a deep love for Mary? The 206 Tours Company, which recently relocated to the Nashville area, has always been helpful in my spiritual journey through various opportunities to lead many pilgrimages since 1997," he said. "It's an opportunity for me to make my commitment stronger. I'm a priest because Mary protects me and has helped keep me on this journey."
It's a journey that has led him to love the ministry to the people part of priesthood most of all.
"A priest is meant to be a mediator between God and the people," Father Mundakal said. "If a priest is living as a good priest, he will take many people to heaven with him.
"If I had remained in India, I think my ministry level would have been entirely different, and I probably would still be in the school teaching or in administration," he said. "I believe when that priest told me, 'Father, you are being called to do something different' … that was the beginning of my re-conversion."
"You can't always know the future, but you have to have hope," he said. "When I had requests for answers, God sent them through. That is a real feeling that God is with you, Mary has been backing you up, and because of that, for these last 40 years, I can only say in humble thanksgiving, 'God, you made it. It's not about me because every now and then with all the failures, you are still with me,' and Mary has been the main strength. She is a real mother to me and has always been leading me."