Billy Haley learned the importance of service as a student at St. Edward School and Father Ryan High School. His commitment to service landed him in the inaugural list of the University of Tennessee's Volunteer 40 Under 40, honoring alumni who have excelled personally and professionally since their graduation.
Others on the Volunteer 40 Under 40 list include former UT women's basketball star Kara Lawson and former football stars Inky Johnson and Jason Witten.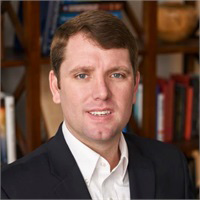 Haley, a financial advisor and partner at Compass Advisory Group in Franklin, graduated from St. Edward in 1997, Father Ryan in 2001 and the University of Tennessee in 2006 with a degree in sport management and a minor in business administration. After graduating from Tennessee, Haley immediately began giving back to the university, eventually serving as the president of the UTK Young Alumni Council and as a board member of the Nashville Region UT Knoxville Alumni for more than 10 years. He also is working to develop an alumni chapter in Franklin.
Most recently, he and his friend Mason Jones of the Tennessee Alumni Board have been working with the university to establish an endowed scholarship for UT students from Father Ryan. Similar scholarships are already being developed for graduates of other high schools in Tennessee, Haley said.
Once supporters of the new Father Ryan High School Scholarship at UT raise $12,500, the university will contribute a matching $12,500 to bring the total to $25,000, the minimum endowment level. Any money raised above the $25,000 will go into the Father Ryan High School scholarship endowment to help grow the scholarship's yearly award.
Earnings from the endowment would fund a scholarship awarded each spring to a member of the Father Ryan graduating class to help cover the cost of tuition, fees and room and board at UT.
For more information about contributing to the scholarship fund, contact Haley at haley.billy@gmail.com.
Haley attributes his enthusiasm for community outreach to his Catholic upbringing.
"I was born into the Diocese of Nashville. My grandmother even worked at the Catholic Center growing up," he said. "I saw all the sacrifices that my mom and dad made for us so my brother and I could go to Catholic schools, and we will be forever grateful. We will be doing the same for our children at St. Matthew."
Haley and his wife, Lauren, have three children, daughters Aldyn and Perrie and son Calder. Aldyn is in the second grade at St. Matthew School. The family are parishioners at Holy Family Church in Brentwood.
While a St. Edward student, Haley remembered, the former pastor Father Joe Pat Breen, frequently exhorted the students to "be your best" to serve others. He was able to put that into practice while attending Father Ryan.
"Day one on campus, the motto was Faith, Knowledge, Service," he said. His community service culminated with a senior service project at High Hopes, a non-profit organization that provides specialized care for special needs children in the Middle Tennessee area. His wife works there now as a physical therapist.
As his time at Father Ryan came to an end, he immediately looked for a way to give back to the place that meant so much to him. He joined the Father Ryan alumni board, which he has served on for almost 10 years as a class representative.
His time on the Father Ryan board prepared him for his involvement with the UTK board, as well as his career as a financial advisor, Haley said.
When Haley received the honor of being named to the Volunteer 40 Under 40 list, he was quick to thank the people who helped instill in him the commitment to service.
"As soon as I found out about the award, I called my parents to thank them," he said. "It was also important for me to call and email a few teachers, coaches and my guidance counselor at Father Ryan to thank them for the impact they had on my experience before UTK. Even though it had my name on it, it is a team award."
Haley's experience in Catholic schools has had a lasting impact, he said.
"The decision you're making (to attend a Catholic school) is a decision for life," he said. "At Father Ryan, it was not just a four-year experience. All alumni are part of the Irish family for life. My closest friends to this day are from Father Ryan."
Watching his daughter at St. Matthew School and the priority the school places on service projects has made Haley grateful for the sacrifices his parents made to send him to Catholic schools.
"Students might not understand now, but later they'll be thankful for the experience," Haley said. "I enjoy continuing to watch Catholic school students have a positive impact in our community."
Information about Haley and the rest of the Volunteer 40 under 40 can be found on the University of Tennessee Alumni website, https://alumni.utk.edu, under the Events and Programs tab. The online ceremony to honor the inaugural class at 12:30 p.m. CDT on Friday, April 30, will be livestreamed on the UTK Alumni's Facebook page and YouTube channel.