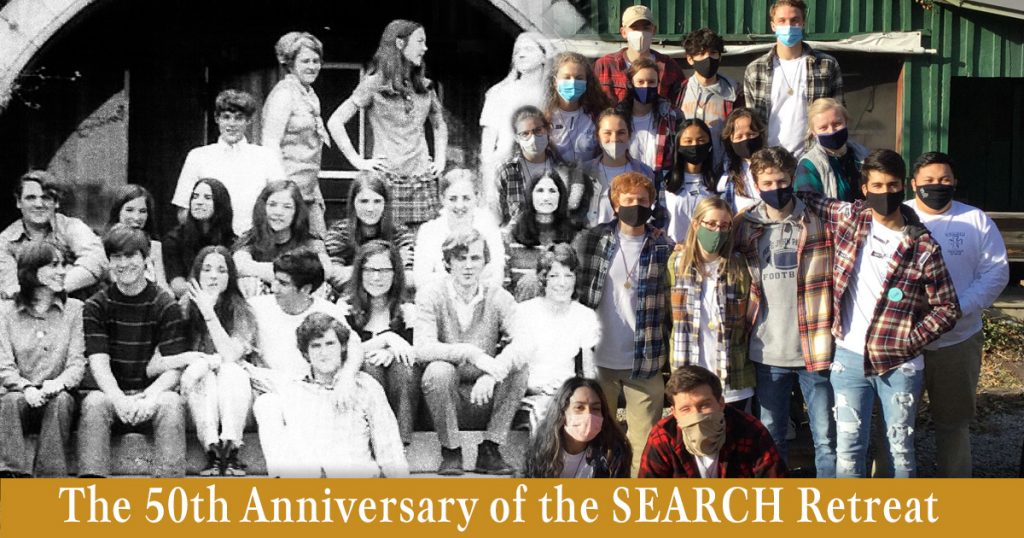 The SEARCH retreat program for high school students will celebrate its 50th anniversary on Sunday, April 25. Past SEARCHERs are invited to attend the closing Mass of the 365th SEARCH retreat weekend at St. Henry Church this Sunday at 4:30 p.m.
The SEARCH program, operated by the Diocese of Nashville's Office of Youth and Young Adult Ministry, provides an opportunity for spiritual development for high school juniors and seniors. The retreat, typically held at Camp Marymount, usually runs one weekend a month during the school year and features talks on a variety of subjects led by teens who have already completed SEARCH, and group discussions.
"SEARCH is an experience in encountering Jesus Christ, which will assist you in living a Christian life as you enter into young adulthood," according to the diocesan youth office's SEARCH page. "SEARCH aims to ignite the disciple in each participant to go forth and proclaim the good news — THE GOSPEL!"
The late Father Ed Arnold brought the SEARCH retreat to the Diocese of Nashville and held the first retreat in April 1971 at the "Graystone Building" where the Fleming Center at the Cathedral of the Incarnation now stands.
Since then, thousands of students from across the diocese have participated in the weekend retreat program, which remains a popular and enduring fixture in the diocese. All of the SEARCH retreat weekends for 2020-2021 school year have sold out so far.
More information is available by searching on the Diocese of Nashville's Facebook page or by emailing Libby.Byrnes@dioceseofnashville.com.