David and Linda Bohan will be honored for their work and service to Father Ryan, their commitment to Nashville, and their family's long standing support of Catholic education at the school's 45th annual Legacy Gala in January, according to Father Ryan president Paul Davis.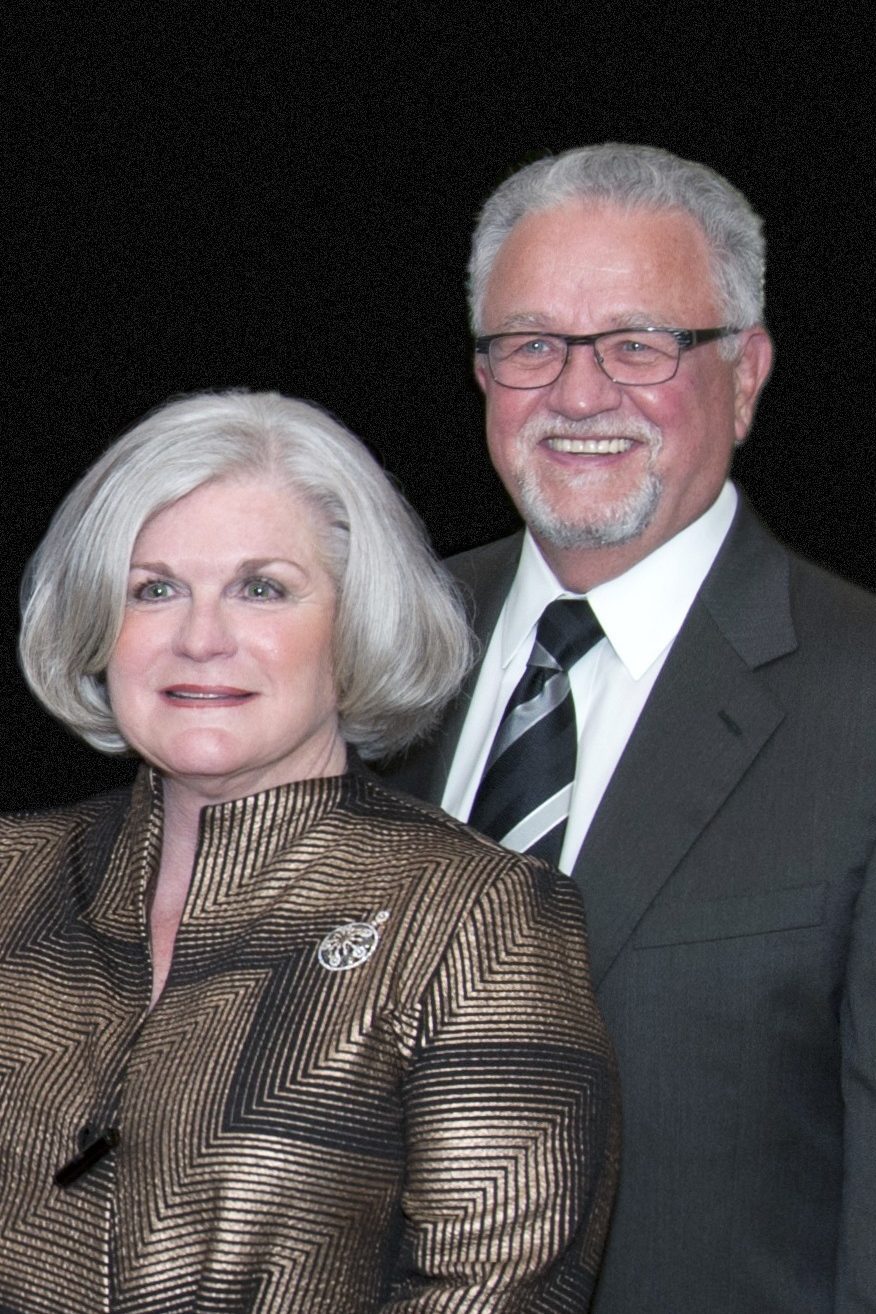 The Legacy Gala is an annual event that honors individuals from the school's 99-year history who have significantly impacted Father Ryan and the community. This year's event will take place on Jan. 27, 2024, at the Music City Center.
David Bohan is the retired chairman of Bohan, an independent, full-service advertising agency in Nashville which he founded in 1990, and which is one of the largest independent agencies in the state. He and his wife, Linda, have been donors and supporters of Catholic education initiatives in the area for more than 45 years.
A 1966 graduate of Father Ryan, David Bohan is one of four brothers who graduated from the school, and he and Linda Bohan have seven nieces and nephews who are also graduates. The Bohans began donating to the school's annual fund when it was established in 1978 and have a 44-year consecutive giving record, the longest in school history. That record is shared with Gene and Lucy Pentecost and Cindy and Jim Hofstetter. In addition, they have funded scholarships for the Nashville Advertising Federation, Father Ryan High School, and the University of Tennessee – College of Communications and Information.
David Bohan spent much of his professional career in advertising, with extensive experience from both the agency and client viewpoints. In 1975, he served as the first assistant commissioner of Marketing for the State of Tennessee's Department of Tourist Development. David went on to manage the Opryland account for Eric Ericson & Associates that included the world-famous Grand Ole Opry, Opryland Theme Park, Opryland Hotel and Convention Center, the General Jackson Showboat, and Grand Ole Opry Tours. In addition, he managed the state's advertising for economic development and tourism.
After forming his own advertising agency 33 years ago, he partnered with clients such as Pigeon Forge Department of Tourism, HCA TriStar Hospitals, Ascension Saint Thomas Health System, BlueCross BlueShield of Tennessee, Dollar General, among many others. During his tenure, the agency was recognized by Advertising Age as the independent agency of the year for the Southeast region and nationally for agency culture. Also, Modern Healthcare awarded the agency with its Health Care Agency of the Year award.
His civic and educational involvement includes the YMCA of Middle Tennessee; University of Tennessee President's Council; Board of Visitors, University of Tennessee, Knoxville, College of Communications and Information; United Way of Metropolitan Nashville; Nashville READ Literacy Council; Nashville Ballet; and Mental Health America of the Mid-South, and others.
"We are humbled by this selection as Legacy Gala honorees," said David Bohan. "The Father Ryan community has had an influence on our families for as long as we can remember. From the time that my grandfather, Robert Emmett Bohan, walked the sidelines, encouraging Coach Leo Long, and my father, Jimmy Bohan, did the same, this community has been home, welcoming all of the Bohans and introducing us to the tradition of faith, knowledge, service. That tradition continues to inform our lives, and we are proud to be able to support this school and Catholic education throughout the diocese."
Born in Chattanooga, Linda Bohan attended the Lutheran School, Girls Preparatory Academy, Central High School, and the University of Tennessee, Knoxville.
Her professional career included serving at Vanderbilt University as housing registrar in the Office of Student Life and as executive director of the Tennessee School Food Service Association, a child nutrition trade association. She has served as board chair for Dismas House and the parish council chair at St. Patrick Church in Nashville. Both David and she are members of the Equestrian Order of the Holy Sepulcher of Jerusalem.
"We speak frequently about the spirit of philanthropy and the ability we all have to change lives by supporting Catholic education," Davis said in announcing the news. "Linda and David have expressed this throughout their lives, with generous financial support and ongoing counsel and leadership that have made Father Ryan better for all in our campus community. From David serving as board chair at an important time in our school's history to his and Linda's presence at events and gatherings to further Father Ryan's excellence, they have always made a difference for our students. We are grateful for the opportunity to honor them at the 2024 Legacy Gala."
This year's Legacy Gala begins with a silent auction at 6 p.m. and includes dinner at the Music City Center, a live auction, and live music. Additional information is available at fatherryan.org/gala.