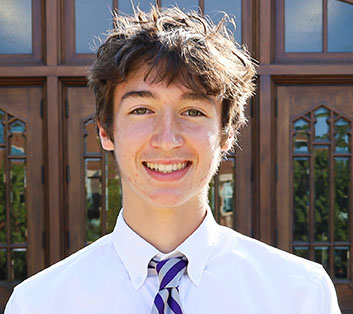 Father Ryan High School senior Jackson Weil has been named a National Merit finalist by the National Merit Scholarship Corporation. Weil was announced as a semifinalist last September.
Weil is a St. Henry School alumnus and St. Henry Church parishioner who is taking four AP courses as a senior and completed two additional AP courses as a junior. He is a member of Norwood House, Mu Alpha Theta, and the National Honor Society, and he serves as a Student Ambassador. Weil is the son of David Weil.
The National Merit® Scholarship Program is an academic competition for recognition and scholarships that began in 1955. High school students enter the National Merit Program by taking the Preliminary SAT/National Merit Scholarship Qualifying Test (PSAT/NMSQT®) – a test which serves as an initial screen of more than 1.5 million entrants each year – and by meeting published program entry/participation requirements.