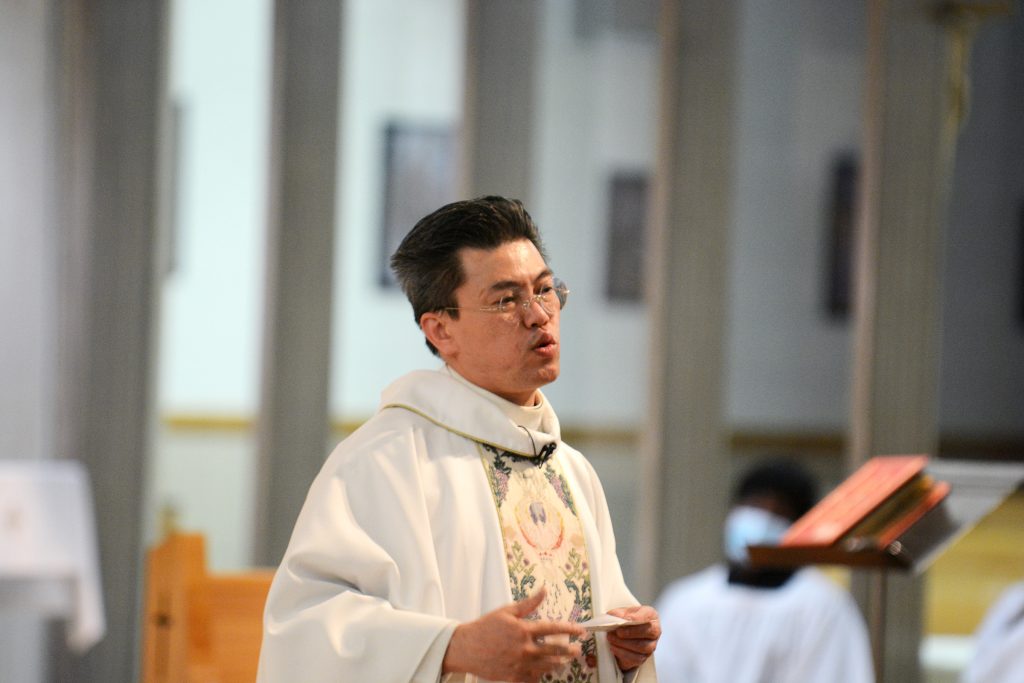 Father Tien Tran has been named associate pastor of St. Matthew Parish in Franklin to assist Father Mark Sappenfield, who continues as pastor, in addressing the needs of the large parish.
This past year St. Matthew has seen significant growth in both the parish and school in the midst of a surge of new residents coming to Nashville from out of state. It has been the largest parish in the Nashville metropolitan area functioning without an associate pastor.
Prior to the change of assignment, St. Joseph had three priests in residence, while St. Matthew only had one. 
Bishop J. Mark Spalding made the appointment in consultation with the Diocesan Personnel Board, Father Jean Baptiste, pastor of St. Joseph in Madison where Father Tran has been serving as Associate Pastor, and Father Sappenfield, pastor of St. Matthew.
The change in assignment was announced in both parishes the weekend of Oct. 23-24 and becomes effective Nov. 1, 2021.