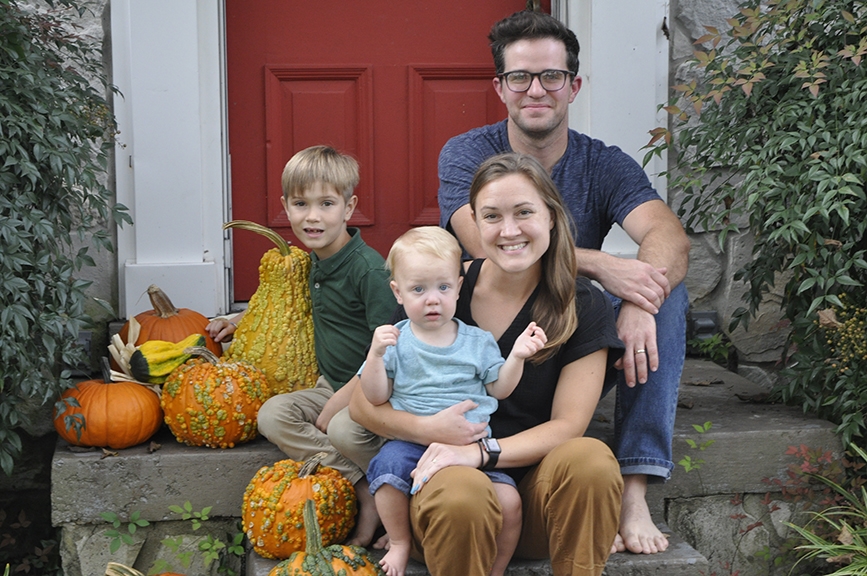 "He has been the missing piece to our family," Hannah Beasley said of her 18-month-old son, Asa, whom she and her husband, Caleb, adopted last year.
In honor of National Adoption Month in November, the Beasley's shared their family's adoption story and how they worked with Catholic Charities, Diocese of Nashville to grow their family.
"Our whole story involves some hard pregnancies for Hannah," Caleb Beasley explained. "After we had Atticus, (7), she developed (some health issues), which would make it even more complicated to have more biological children.
"But we knew we wanted to grow our family, and adoption had been on my radar since college," he said. "I just always imagined having more than one child, and I think it's really important for Atticus to be a big brother, too."
"There was definitely a missing Asa from our family, and on my part, adoption had not been on my radar for forever like Caleb," Hannah Beasley added. "For me, it was a step in obedience to the Lord, and I'm so thankful that He knows our whole stories and that we needed each other."
Caleb Beasley agreed, noting that God always has a plan.
"Our adoption of Asa was not a plan B," he said. "We believe that a sovereign God ordained for us to be his parents and for our family to be put together in this unique way."
The process
The Beasley's heard about Catholic Charities' adoption services through fellow parishioners at City Church of East Nashville.
"We had seen some really beautiful stories," Caleb Beasley said.
First, the process began with the home study.
A home study, which starts at $2,000, is a state requirement of any adoption whether it be international or domestic. It involves many pages of paperwork that include medical information, financial information, background checks and more, said Amanda Bennett, Catholic Charities supervisor of adoptions and pregnancy counseling. It also includes a minimum 10 hours of adoption education, multiple interviews, and a home visit.
"The home visit is a time to see the inside of the home, the neighborhood and the environment," said Deasree Williams, Catholic Charities adoption counselor. "We have to make sure they have the space to welcome a child into the home."
"It's about making sure the home is safe, too," Bennett added. "There are state requirements that they have to meet."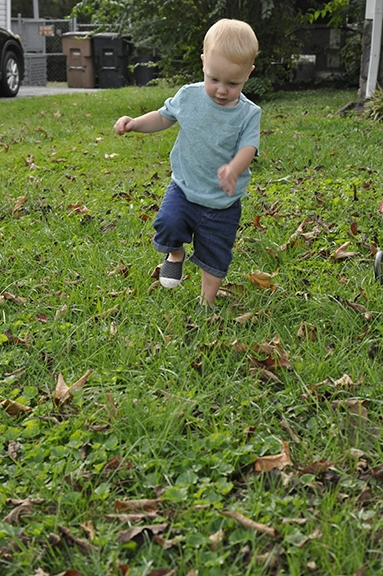 For the Beasley family, the home study process took about five months having had their initial meeting with Williams in May 2019 and was added to the waitlist to meet expectant parents in October.
"It was an awesome experience (working with Catholic Charities). We loved Deasree," Hannah Beasley said. "She was very honest about what was probably going to be hard and what to expect, and she is just really good at her job."
"Deasree was really good at navigating difficult and awkward situations and is just really great at communicating with people," Caleb Beasley added. "She has so much valuable experience."
The Beasleys said they appreciated the way Catholic Charities approached the financial side of services, too, since agency placement fees for adoptive families are based on a sliding scale of the household income after the home study fee. 
"It's a big financial commitment, and Catholic Charities was a good option for us and was the most cost effective compared to other places," Caleb Beasley said.
The call
After just a few months on the waitlist, the Beasleys got a call that Asa's birth mother wanted to meet with them in February 2020. Catholic Charities had been providing adoption counseling to her, too.
"With expectant parents, it is about making sure that they understand the adoption process and that our biggest thing is they understand that they have a voice in this," Williams explained. "Then, if they decide to make an adoption plan, we walk them through that. … Those are free services."
Williams was also there as support for both parties during the first initial meeting between the Beasleys and Asa's birth mother.
"The first meeting was good," Hannah Beasley recalled. "It was strange and a little awkward, but we were hopeful. We were all very nervous.
"I remember after that meeting driving away from the restaurant just thinking, 'I really hope that went well, and I really hope that she picks us,'" she added.
To their relief, Asa's birth mother did like them and a month later, on March 24, 2020, Hannah Beasley was able to be at the hospital to meet their newborn son.
"It was interesting as a mother to experience waiting for a child that I was going to give birth to and waiting for a child that someone else was going to give birth to for me," Hannah Beasley said. "I almost felt like this is what fathers experience."
COVID blessing
Because it was at the beginning of the COVID-19 pandemic, Caleb was unable to be at the hospital, too.
"The first time I saw Asa in person was … through the window," Caleb Beasley said. "(Hannah) held him up Simba style."
However, Asa being born at the beginning of the pandemic turned out to be a blessing, he added.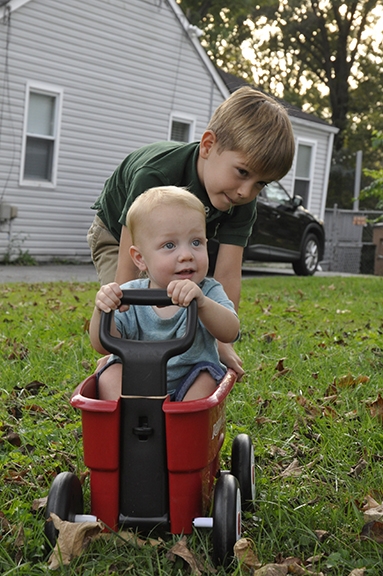 "We really had a great year just being with him," Caleb Beasley said. "Really early on, it gave us the excuse to be together as a family and not have anyone else around. It was quite nice.
"I probably was able to spend more time with him than I would've been able to if I'd had to work."
Its official
Then, in December 2020, after the required six months in the home and another three-month delay because of COVID, it all became official when the court date finally arrived.
Upon reflection of the process when comparing the birth of their biological son, Atticus, and the adoption of Asa, there were differences but also similarities.
"In a lot of ways, I feel more pressure to parent Asa well," Caleb Beasley said. "We had to stand in front of a judge and make these vows to take care of Asa."
But the love they felt for Asa and Atticus were the same.
"The experience of being their mother is exactly the same," Hannah Beasley said. Whether biological or adoptive, "they're equally as emotional and equally as weighty. … Both were very sweet.
"Different experiences for sure, but definitely the same joy."
Grateful
Now, Hannah, Caleb and Atticus all agree that their family feels complete.
"He brings a lot of balance to our house," Hannah Beasley said. "He just has so much energy, and we needed that."
"He's funny, and he's cute," Atticus Beasley said. "I like having fun with him, loving him, and playing with him."
They're grateful that Asa's birth mother made the difficult decision that she did, too.
"We're so thankful for (Asa's birth mother) and this amazing sacrifice that she made so that we could have Asa," Hannah Beasley said. "We're thankful that she chose our family and made the decision that she made. I think she is an amazingly strong woman, and I have so much respect for her."
For more information about pregnancy counseling and adoption services through Catholic Charities, contact Bennett at 615-760-1023 or abennett@cctenn.org, or Williams at 615-760-1024 or dwilliams@cctenn.org.
An Adoption Information Session will be held from 7-8 p.m. Thursday, Nov. 18, via Zoom. E-mail Bennett for details and the link.