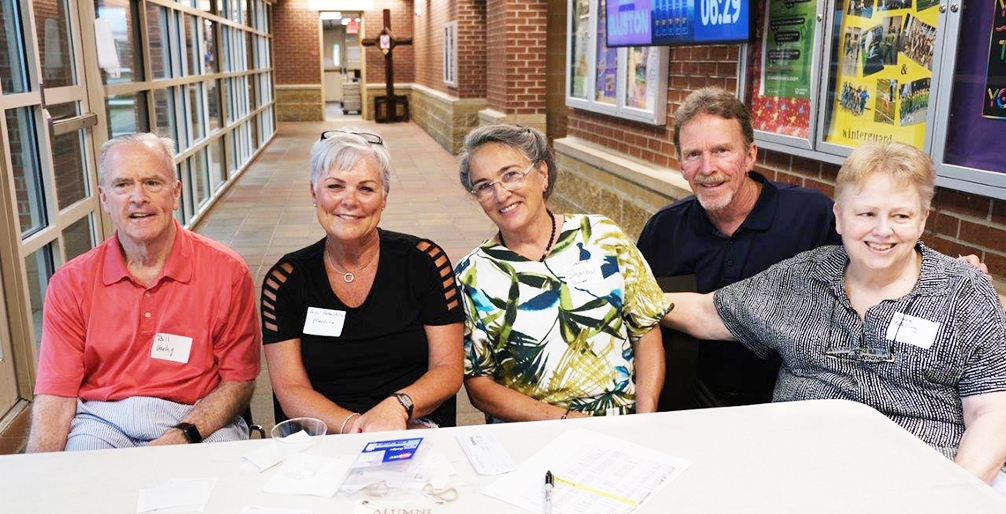 Fifty years ago Father Ryan High School went co-ed, leading to changes big and small. 
"They added to Ryan and made it a better school," Jim Langdon, a Father Ryan graduate who taught there for 52 years beginning in 1964, said of the first girls to attend the previously all-boys school. 
Earlier this summer, the women from the Class of 1971, the first to include girls, became the first women to join the school's Golden Grads in recognition of the 50th anniversary of their graduation.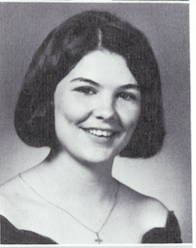 "That was so much fun," said Ann Arbuckle Manning, who helped organize this year's Golden Grad celebration. "Everybody was so excited to see everybody else."
"It was nice to see everybody and catch up," said Jeanne Sharbel Gower. "It was if that time that passed between then and now never happened."
Mixed emotions
In the spring of 1970, the Diocese of Nashville announced that it was closing the all-girls Cathedral School. Those girls were allowed to enroll in Father Ryan, which had been an all-boys school since its founding in 1925.
"Cathedral was more or less a school for families who couldn't afford high tuition," Manning said. "It got to the point it was unsustainable."
When Manning and her classmates found out, "we were devastated, because it was our senior year," she said. "On the other hand, it was so exciting to think that we were going to Father Ryan and we would be the first girls there."
"I had four brothers who graduated before me" and she and her three younger siblings all finished at Father Ryan, she said. "My dad's family all went to Father Ryan. My mom's family all went to Father Ryan."
"I was sad, but also excited I could go to school where my dad had gone, where my uncles had gone, my brothers had gone," Gower said.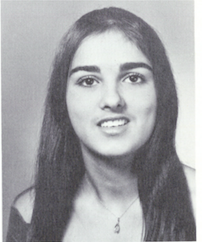 "I just knew it was an all-boys school and it had a strong sense of Catholic upbringing and they also were a great academic school and had a top-notch football program," Gower said.
The girls were leaving behind a school they loved.
"Cathedral was like living in a little cocoon," Gower said. "A wonderful, warm, loving place full of wonderful teachers. It felt very safe, and it felt very loving."
The Sisters of Mercy operated the school for the diocese. "If I struggled, my teachers were always there to help," Gower said.
"The teachers were great," Manning added. "The girls were fun to be with."
As a freshman at Cathedral, Manning said, she was struck by her experience at morning Masses. "The music was just beautiful," she said. "It was this whole church filled with women with beautiful voices. It was almost angelic."
The classes at Cathedral were small, with 25-30 girls in each grade.
The Civil Rights Movement was still roiling the country, but Cathedral's classrooms were shared by African-American and Caucasian students. Gower and Manning's class was split nearly evenly between the races, Gower said. "It was a very diverse group of girls."
"In those classrooms there at Cathedral we could talk about things going on in our homes and our relationships with other people. It felt like family. … Just a very comfortable place to be," Gower said. "It gave me a lot of awareness I carried on from then on about people, that we're all the same."
Nearly all of the Cathedral girls in Manning's and Gower's class transferred to Father Ryan. The Class of 1971 had a total of about 150 students, about 25 of them girls.
Manning recalled the first day of school for her senior year, "all of us girls huddled together."
"It was the most nerve-wracking experience of my life," Manning said. "I didn't really know anybody at Father Ryan. It was extremely intimidating."
'The guys were so nice'
But it didn't take long for that feeling to melt away. "The guys were so nice. They were all so friendly," Manning said. "I think they had preached to the boys that they had to be pretty nice to us."
Before the girls arrived, the school was "probably a bit wilder," said Bill Varley, who also graduated in 1971. "I think the girls kind of calmed some people down.
"I think we were all trying to figure each other out," Varley added. "We didn't really know the girls, and they didn't know us."
"At first I didn't like the girls showing up," Langdon said. He quickly changed his mind. "After a while," he said, "you didn't think anything about it."
"It was a little scary. Some of the guys didn't want us there," Gower said. "But that's not how it felt when we got there. I never felt like it was an imposition for me to be there."
Her family life helped prepare her for the transition to Father Ryan, Gower said. "I was comfortable around guys. I grew up with four of them. I could take the ribbing and hand it out.
"I don't remember feeling scared," she said. "We're here, let's see what we can do."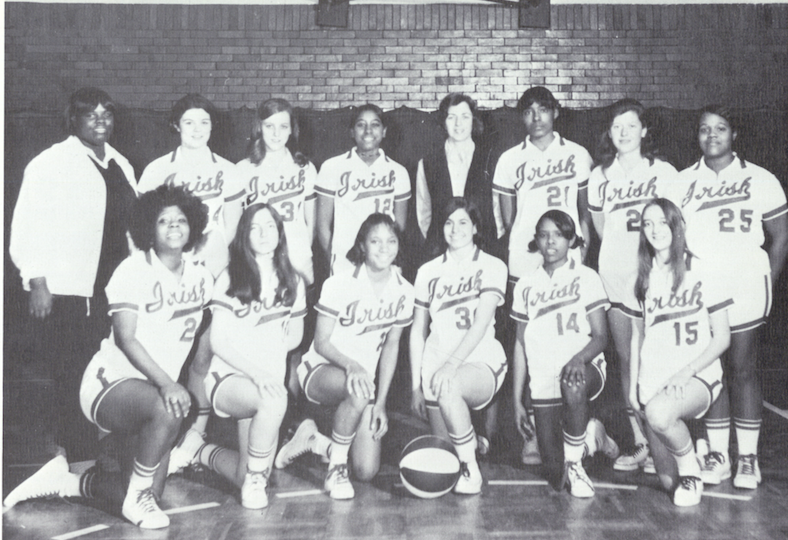 New opportunities
Another newcomer at Father Ryan that year was Jinx Cockerham, who was then a recent graduate of Middle Tennessee State University with her first teaching job. She ended up teaching at Father Ryan for 46 years and serving as a hall of fame volleyball and girls basketball coach.
"I was only 21 years old. I was not much older than a lot of them were," Cockerham said of her students.
It quickly became clear that the old building on Elliston Place wasn't designed with girls in mind, Cockerham said. "We didn't have restrooms for girls. We didn't have locker rooms for girls."
Although the facilities may have been lacking, Father Ryan offered the girls some opportunities they didn't have at Cathedral.
"We had never had sports at Cathedral," Manning said. "At Ryan we had a basketball team, so I played basketball."
"We could take music, which we didn't have at Cathedral," Gower recalled.
Gower ran for senior class president and made it to a runoff before losing by one vote. "It wasn't just girls who voted for me," she noted.
"We're not equal, we're equally blessed with opportunity," Gower said. "And those opportunities were available to me at Father Ryan."
Cockerham started a Keyettes Club, which was the sister organization of the all-male Key Club, a service group started by the Kiwanis. "We needed to do more activities" for the girl students, she said. "I felt like they needed role models."
Cockerham wasn't the only member of the faculty looking out for the girls' interests.
"They were so good to the girls," Manning said. "They would always call me Miss Arbuckle. They were so prim and proper. It was almost comical."
"As the first class, we probably got a lot of breaks because we were girls," Gower said.
'It went over very well'
In a year full of firsts, the last first came when the Class of 1971 graduated.
Manning was the first girl to ever receive a diploma from Father Ryan. It's something that still makes her proud. "I tell people that all the time.
"We were excited to be the first girls to graduate from Father Ryan," Manning said. "We knew it was historic."
"It was memorable. Extraordinarily memorable," Gower said. "We were asked to do something that was an unknown. I just felt like it went over very well."
In the years since 1971, girls have made their mark at Father Ryan. They have won state championships for the school, and they've been valedictorians and salutatorians, with some years both being girls, Varley noted. "I think it made the school better," Varley said of going co-ed.
"I think the girls lifted everything to a higher level," Cockerham said. "They just added a lot of class to the student body."
Varley is a member of the board for the school's alumni association. "One time I went to a meeting of the alumni board, and I was the only male there," Varley said. "I thought, 'Wow, thank goodness we let in the girls.'"