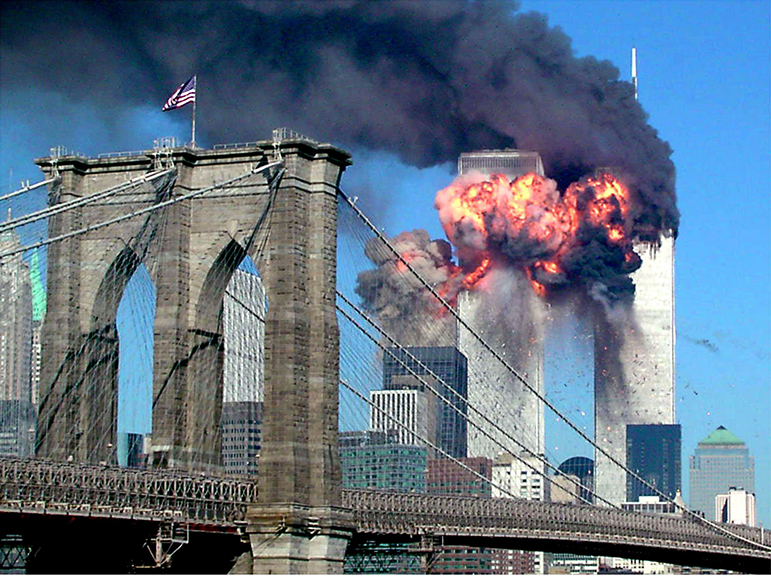 Deacon John Krenson went to work like it was any other day. He walked into his business to find his partner and friend Deacon Mark Faulkner and three of their employees glued to the television set following the first plane crash into the World Trade Center on Tuesday, Sept. 11, 2001.
"I walked in happy-go-lucky, and they were somber and serious," Deacon Krenson said.
"I'll never forget the look Mark gave me," said Deacon Krenson. "I glanced over at the TV and saw the news, and my mouth just dropped open, and I got a pit in my stomach. Then, I saw the second plane hit.
"I remember looking over at Mark, and I said, 'Hey bud, I don't know if it's going to be in two weeks, two months or two years, but I guarantee you, I'm going somewhere because of this,'" said Deacon Krenson, who was then an officer in the Tennessee Army National Guard.
The country observed the 20th anniversary of the 9/11 attacks by the terrorist group al Qaeda that sent planes into the World Trade Center Towers in New York and at the Pentagon in Washington, D.C. A fourth plane crashed in Pennsylvania after passengers stormed the cockpit in an attempt to take back the plane from the terrorists. Deacon Krenson and four other veterans shared their experiences of serving in the military at the time of 9/11.  
Remembering Afghans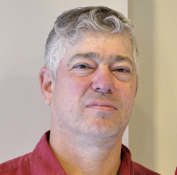 While Deacon Krenson had been serving in the National Guard since 1986, his typical service only included one weekend a month, a few weeks of training in the summer, and some schooling. His only deployment experiences were to Panama and Bulgaria for training exercises. "Service was just part of my life," he said. "It didn't consume much of my life, but that all changed after 9/11."
The anticipated deployment came in August 2003, when Deacon Krenson went to Afghanistan to be a liaison with U.S. forces embedded with North Atlantic Treaty Organization (NATO) forces. He was in Kabul for the second anniversary.  
"We had rocket attacks" on Sept. 11, 2003, he said. "I lived in a safe house, so we weren't actually hit … but our house shook.
"We took up some defensives," he continued. "We were out on our perimeter with the Afghans, and I remember having one hand on my weapon, and then the other hand in my pocket with my little finger rosary that I said through the rest of that night."
Deacon Krenson's deployment to Afghanistan lasted through May 2004, but he deployed again, this time to Iraq, in 2010, as the commander of more than 1,100 troops from a Combined Arms Battalion the 2nd Squadron, 278th Armored Cavalry Regiment, to conduct convoy security missions to different bases throughout central and eastern Iraq.
Six years later in 2016, Deacon Krenson retired from the National Guard as a colonel, but much about his deployments still sticks with him.
"The second anniversary had the biggest impact on me because I was in Kabul under a rocket attack in the country where it basically all sprang from," Deacon Krenson said. "This one is having a similar impact on me, maybe even worse because of the recent events in Afghanistan."
Since the initial response of U.S. forces following the 9/11 attacks and the support that has continued for the last 20 years, there have been successes, including a higher level of security which has prevented another attack of its kind, but there have been continued struggles, resulting in the loss of thousands of U.S. service members.
The last of the U.S. troops left Afghanistan by Aug. 31 as the Taliban quickly took control of the country. As people frantically tried to leave the country, a terrorist bombing outside the Kabul airport killed more than 90 people, including 13 U.S. Marines who were helping people evacuate.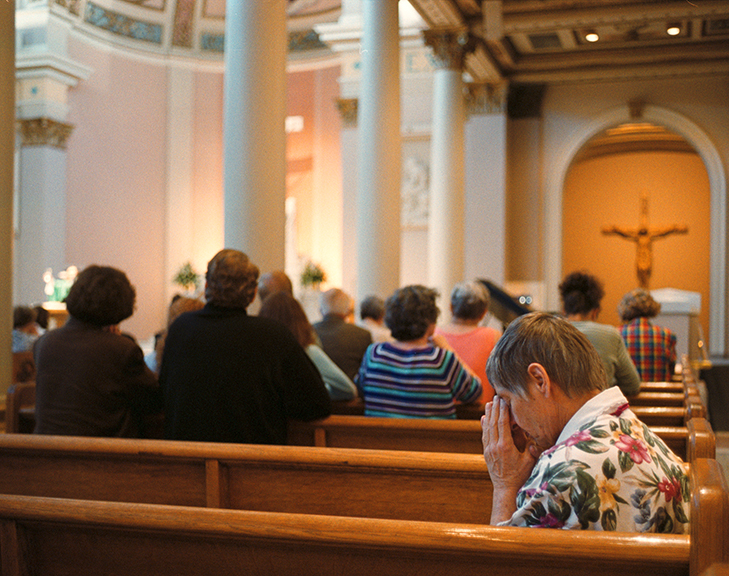 "I feel devastated, and I'm definitely frustrated," Deacon Krenson said. "I feel we've abandoned our Afghan allies and people, especially the most vulnerable ones.
"But the veteran network has kicked into high gear," he said. "We're checking on each other, we're calling, we're messaging, we're texting pretty well daily."
But Deacon Krenson said he's not just worried about veterans and those still serving in the U.S. military, he's worried about Afghans.
"I have a good relationship with the Afghans. I have a great love for the Afghans," he said. "I don't think people realize how veterans feel about our brothers and sisters in Iraq and Afghanistan.
"We're not anti-Muslim. We've served with Muslims, and Muslims had my life in their hands many times in both countries. That means a lot to me, and I'm very, very worried for them."
Deacon Krenson currently serves as the board chairperson of the Pope's Worldwide Prayer Network for America and Canada. He currently lives in Decherd, Tennessee.
Praying for good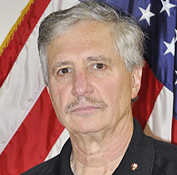 Retired Chief Warrant Officer 5 John Schuller, a parishioner at Immaculate Conception Church in Clarksville, served in the Army from April 1, 1976, to June 30, 2006, beginning his career as an 11 Bravo, infantryman airborne ranger and ending his career as a special forces warrant officer.
Schuller was no stranger to deployments before 9/11, having served in Italy, West Berlin, Germany, Bosnia and Kosovo. In fact, before 9/11, he said he was planning to retire because his military service had put a lot of stress on his family life. But when the planes hit, he knew his unit, 5th Special Forces Group (Airborne) at Fort Campbell, Kentucky, just across the state line from Clarksville about 60 miles northwest of Nashville, would be one of the first to deploy in response.
"We were out of the country by the beginning of October," Schuller said.
Schuller's unit remained in Afghanistan until spring of 2002. He then deployed three times to Iraq in 2003, 2004 and 2005. 
"Post 9/11 going into Afghanistan, we had all the government agencies, State Department, Central Intelligence Agency, Department of Defense, all working together to attack Afghanistan, find, hunt and destroy al Qaeda and take away the insurgency of the Taliban," Schuller said. "Our motto (in special forces) is De Oppresso Liber, to free the oppressed. We did that at that time.
"Now, it seems like our blood and treasure were wasted in the way that we left the (Afghans) without any support," he said. "It seems like we took an easy way out.
"We left a lot of people we made commitments to, Afghanis that were our interpreters, soldiers that we said we'd always be there for, and we're not now. … It's heartbreaking."
Schuller said all of it has pushed him more toward his Catholic faith.
"After my whole military service, I had some really bad times when I first got out of the military until I got the help I needed … and belief in God and Church helps me, too," Schuller said. "It forces me to look at the fact that I can't fix everything. I can't change it.
"Evil walks the face of the earth, and there's people that pushed the American government, our elected officials, to clip the country of Afghanistan and leave people behind," he said. "All I can hope is that sometime in the future there is going to be some good come of it."
As he learns to leave some things in God's hands, Schuller has been serving as a mentor to local veterans who have fallen into legal trouble after their service through the Veterans Treatment Court at the Montgomery County Courthouse.
Longest Serving Night Stalker
Retired Chief Warrant Officer 5 Robin Vozar, a parishioner at Immaculate Conception, served with the 160th Special Operations Aviation Regiment (Airborne) at Fort Campbell, for the majority of his 37-year career, from 1983 to 2020, making him the longest-serving member of the Night Stalker unit.
Like Schuller, Vozar was used to deploying prior to 9-11.
"Any time you heard of bringing helicopters somewhere, that was probably our unit providing support," Vozar said.
Vozar deployed to Iraq in 2009 and also had multiple deployments to Afghanistan in the years following.
Now, reflecting over the last 20 years, Vozar said, it is about making the right decisions as the fight against terrorism continues.
"You can't plan against a terrorist attack," he said. "That's an unknown.
"We need to leverage the technology to move forward and to make sure that we can keep that group that are wanting to risk their lives as safe as humanly possible," he continued. "Every time you talk about combatant terrorist events, 100 percent survivability rate isn't guaranteed … one loss of life is too many."
Vozar said the Night Stalker Association, for which he is currently serving as president, works to honor the fallen members of the 160th Special Operations Aviation Regiment.
"We make it a point that there is no death in vain," he said. "You're in harm's way because you volunteered to do that, and their memory still lives on."
Honorable Service
Retired Chief Warrant Officer 5 John Veltri, a parishioner at Immaculate Conception, served in the Army from 1985 to 2013.
He was in Saudi Arabia training with foreign militaries when the 9/11 attacks happened. Before 9/11, these were regular occurrences for his unit, 5th Special Forces Group (Airborne), but all scheduled trainings were canceled following the attacks.
"Virtually, the entire unit packed up its equipment and deployed to a neighboring country in preparation for the invasion of Afghanistan," Veltri said.
Although the initial invasion and offensive actions in Afghanistan were complete and several members of the unit redeployed home by the end of 2001, there was little time to rest. By the fall of 2002, the unit, including Veltri's battalion, prepared for the potential conflict in Iraq, which came in March 2003. From that point on, Veltri said, 2006 was the only year he did not step foot in Iraq until the U.S. withdrawal in 2012.
During those years of deployments, Veltri's career developed from being a grounds level operational element to serving mostly in the group headquarters in Iraq working on staff for resource operations, planning operations, informational data and more.
"Early on, we conducted combat operations unilaterally, but we also worked with Iraqi security forces, both police and military," Veltri said. "We created Iraqi special operations units. We equipped them, we trained them, and we conducted operations with them in support of gaining and maintaining security in the country by countering terrorist organizations."
Today, Veltri said he just hopes Americans recognize military services as an honorable one and one that is "a service of sacrifice for the greater good."
"Whether they serve a single tour or make it a career, our service members and our American military services provide a very vital role in the defense of our country, of our ideals, and in the support and defense of allied countries or oppressed countries around the world," Veltri said. "As a service member, having lost some brothers over there, knowing how many people we sacrificed, I'd like for service members to feel like their efforts were not wasted."
Bringing the faith
Father Tettey Bleboo, a native of Ghana, was stationed in Germany as a U.S. Army chaplain at the time of the 9/11 attacks.
"It was so catastrophic, so obviously, my initial reaction was 'This shouldn't happen and whoever did it needs to pay,'" he said. "It is amazing that people can think of something of that nature to do."
Father Bleboo first deployed to Afghanistan in 2003.
"The conditions were very rudimentary," said Father Bleboo, who became a U.S. citizen in the 1990s. But that changed by time he deployed to Afghanistan again in 2013.
"The transformation was amazing," he said. "It was like day and night."
As part of the Chaplains Corps, his mission was to care for the wounded, to provide support by being present with soldiers and nurturing them in faith, and to honor the fallen.
"It is not about the doubts or the mission that we might have. It is the strength that we have within us that enables us to be motivated to do what is right and fight and defend," said Father Bleboo, who was stationed at Fort Campbell when he retired in 2019 as a colonel. "I have seen people who have looked physically strong, but when people start fighting, you can see the loss of focus and purpose, so maintaining inner strength is just as important.
"As Catholics, we have the sacraments. I would say Mass for the service members, strengthen them by the Word of God. That's giving them the inner strength to help them go on," he continued. "One thing about our military is the fact that we try to do the right thing. We try to do the right thing always, even when others don't follow.
"Secondly, it's a voluntary force," he added. "When you come in, you know precisely what it is you are entering into without being drafted in any way. You come freely to do something good in defense of your country."
"Thirdly, we have the constitutional right to worship the way we deem fit, the way each of us believe," Father Bleboo said. "It is guaranteed by the country to make it possible for you to practice your faith. That's why we chaplains are in the military; that's where we draw that inner strength from."