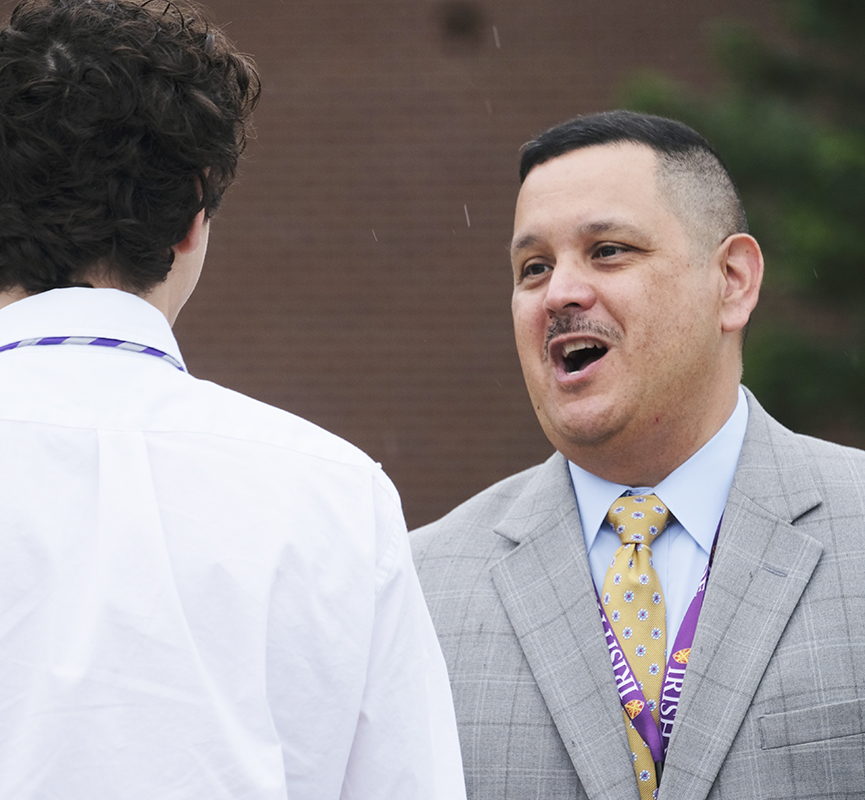 Father Ryan High School has its new principal. Frank Espinosa Jr. will take the reins from Paul Davis, who was named the school's president last year after serving as principal for several years. Espinosa began his role on July 1, and will meet the students when they return on Friday, Aug. 4.
"I believe I have many gifts and talents to share with the Father Ryan school community and I am eager to get started," Espinosa said of his new role. "I always look forward to beginning each new school year."
Espinosa has spent the past 30 years in a Catholic school setting. Most recently, he served as principal of Mount St. Joseph High School in Baltimore. Prior to that, he was principal and senior vice president of St. Xavier High School in Louisville, Kentucky. He is currently a board member of Xaverian High School in Brooklyn, New York and is the chair of its Educational Programs Committee.
In addition to being a principal, Mr. Espinosa has also taught classes at his previous schools, something he hopes to do at Father Ryan once he gets settled in. "Throughout my administrative career, I have taught several different courses – world history, U.S. history, geography, and freshman remedial English," he said. "Once I become acclimated to the school community, I do plan to teach a class."
While at Father Ryan, he said he hopes to bring about a culture of excellence amongst the students, faculty, and staff, as well as create a welcoming environment for students that is conducive to learning.
"I want us to be a school of excellence in all aspects of our work. I hope to build teams, analyze our purpose, be data-informed, serve without counting the costs, and challenge us to be excellent in all endeavors," Espinosa said. "I believe educators and school leaders have a moral responsibility to ensure the educational and formational products available to students are accessible and meet the learning needs of all students.
"We must possess brave leadership that is withstanding during the good and difficult times of educating students. It is incumbent of us to fully prepare and develop our teachers for the never-ending changes and differences they will face in order to create school cultures where students want to attend school, engage in the learning process, and be motivated to participate in the daily life of the school," he continued. "It is the responsibility of the school and its adults to create a place where students are welcomed, they feel they belong and cared for in all aspects of their school experience."
Part of that means creating a learning environment the students deserve, he said.
"In regard to the learning environment, students deserve a school that is safe, orderly, and well-organized to reduce all obstacles that may interfere with learning. Lessons must be meaningful, relevant, and filled with opportunities for students to engage actively in the learning process," Espinosa said. "It is also imperative that all lessons contain some form of qualitative or quantitative assessment, so teachers have a better understanding of student learning and mastery; it is crucial to have data or feedback that assists to help teachers make appropriate adjustments as needed.
"As I think about the experience of the learner, it is important for lessons to include multiple modalities to meet different styles of learning for students," he added. "I believe an appropriate mix of teacher-centered and student-centered instructional activities that are focused on exploration, discovery, and experiential learning will enhance engagement and raise the bar for higher expectations in learning and mastery."
Father Ryan will begin the school year on Thursday, Aug. 3, with the new freshman class. The upperclassmen will return on Friday, Aug. 4.