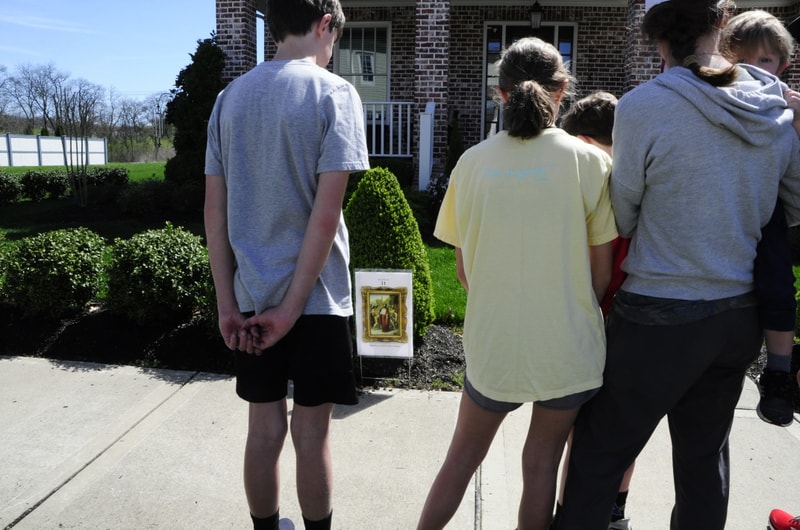 Last year, when churches were shuttered during Holy Week and people were figuring out how to navigate the newly enacted coronavirus restrictions, some neighbors in Franklin had an idea—for 14 different households to each post one of the Stations of the Cross on their front lawn.
"I thought it was a great idea," said Franklin resident Ashley Blackburn, a parishioner at St. Philip Church in Franklin, who headed up a similar effort in her Westhaven neighborhood this year.
The Stations were only up during Holy Week last year, but this year, Blackburn reached out to neighbors to see if enough people would be interested in keeping the Stations up for all of Lent. She got an enthusiastic response, and now hopes to make the effort an annual event.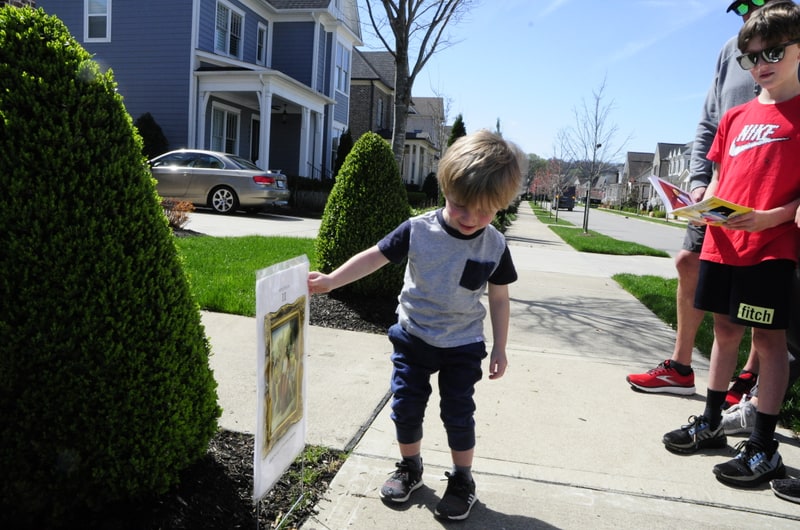 She created an email with information about the Stations of the Cross that neighbors could circulate, and a friend posted the information on the neighborhood Facebook page.
 Jeff Carroll, a designer and St. Philip parishioner, printed and laminated each of the images, which are attached to stakes and posted near the street on each of the lawns.  
He also created a map to show people where each of the Stations are located along the 2.8 mile trail through the Westhaven neighborhood. But, "this really isn't about me," he said. "I'm just proud our neighborhood is participating in the Stations."
On Friday, March 26 Blackburn, her husband and four of their five children biked the Stations of the Cross trail, which they typically did every Friday in Lent. They brought their own prayer guide to read at every stop along the way.
"With COVID still lingering and people still hunkering down, this is a great way to get people to do the devotions and live their faith outside their homes in a real way," Ashley Blackburn said.
"I think this will be an annual thing," she added.