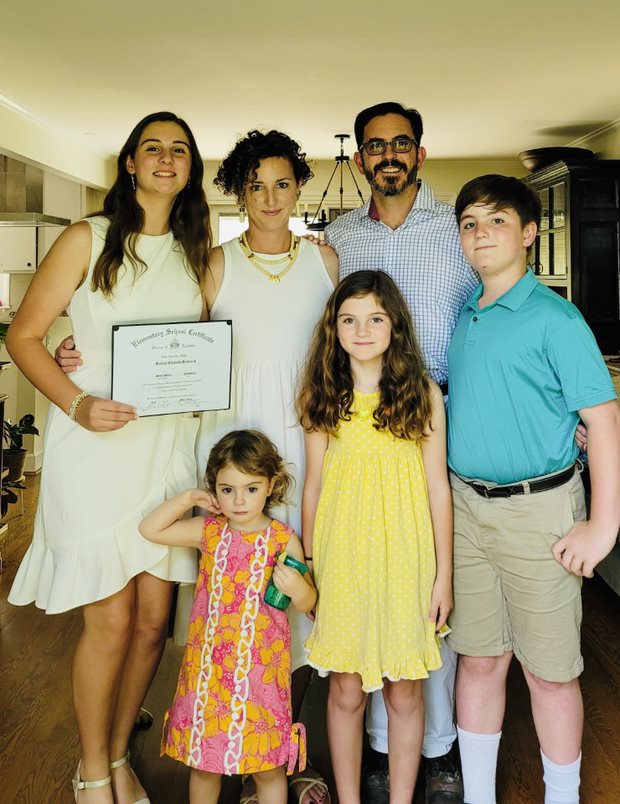 The Gift of a Child
During Advent, the Tennessee Register is publishing a series of guest editorials on the theme "The Gift of a Child: An Advent Celebration of the Family." This is the fourth of the series. Others will examine marriage and the gift of a child, motherhood, fatherhood,and the gift of the Child, Jesus. All are available at tennesseeregister.com/gift.
In today's world, living out the vocation of a Catholic family is counter-cultural.
We are bombarded with images and advertisements that can distract us from what really matters and what our faith teaches. Many are ridiculed for believing in the institution of traditional marriage and the right to life from infancy until natural death. Families, especially Catholic Christian families, are literally on the front lines of a battlefield!
Maintaining a spiritually fit mindset, specifically in the home, can help us gear up to fight this battle with love. Healthy, loving families have a positive impact on society as a whole and help to inspire others to live in this way.
We count ourselves very blessed to have both sets of parents and my maternal grandparents all within one mile of our home. Our four children have grown up spending large amounts of time with their extended family. There have been countless sleepovers, vacations, dinners, school celebrations, and Masses attended together.
Many families do not have these close connections and live great distances from one another. We have watched many friends bravely struggle to find childcare while balancing work and commitments with little to no help. When possible, we feel our call is to extend the "family" and reach out to those who need a helping hand. We have enjoyed making meals for friends and helping with babysitting whenever we can, especially for those that have no family close by to help.
We weave our Catholic faith into everything that we can in our home. We have many discussions regarding touchy subjects, such as religion and politics, with our children. Shielding them from healthy debates is no way to raise a child nowadays; they will be challenged just about everywhere they go, and they need to have a solid understanding of the faith and how to respond to what society thinks is right. Proverbs 22:6 tells us to "Train up a child in the way he should go; even when he is old he will not depart from it."
Our children have been homeschooled off and on over the years and currently attend Catholic schools. We know that these wonderful schools teach the children many things about our faith, but it's also important to enrich this at home.
Family prayer time is central in our home and can look different daily, depending on our activities. Sometimes it's all together, sometimes one on one. We have enthroned our home to the Sacred Heart of Jesus and the Immaculate Heart of Mary and have found a special devotion to Our Lady through praying the Rosary together.
While out to dinner recently with our oldest daughter, we said a prayer before our meal. Another Catholic couple in the restaurant told us they loved seeing us making the Sign of the Cross in public. We ended up having a wonderful conversation with them that we otherwise may not have had. These physical displays of our faith can be outward reminders to all that we practice our faith proudly and can invite others to learn more about Jesus's love for them.
When it comes down to it, a family should be where you can let your guard down and share your joys and sorrows. Things haven't always been easy raising four children, but we know that God never abandons us even in our darkest times. When we fully abandon our preconceived notions of what each family member should be and let go of forcefulness, we accept them where they are with love, following Jesus' example of offering mercy to all, no matter their sins and mistakes.
Sometimes this is a daily act of the will, but we have the Sacraments to help strengthen us to keep fighting the good fight. This Christmas season, may we make space for the Child Jesus in our hearts and homes, allowing him to work through our imperfections and messiness.
Jason and Mandy Broderick, along with their children, Hannah, Alden, Evelyn, and Rose, are parishioners at St. Henry Church. Mandy works at Siena Hall Conference Center at Aquinas College and Jason is president of Broderick Builders Inc.