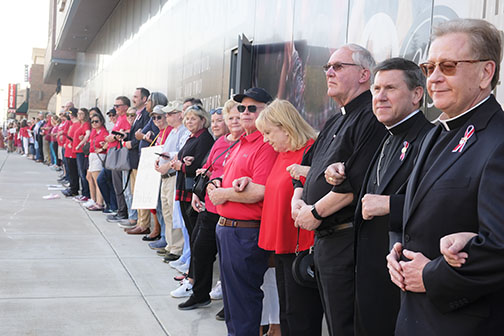 Gun violence continues to be a hot topic in our world today, and it continues to hit close to home in our own state as the efforts to put more safety measures in place continue to be delayed.
On Wednesday, July 19, WalletHub, after comparing data surveying the 40 largest U.S. cities on per capita homicides, determined our neighbors in the southwest as the No. 1 city in the country with the fastest growing homicide rate for the second quarter of 2023. Memphis' rising rate eclipses what were traditionally considered the more dangerous cities, such as New Orleans, Chicago, and Detroit. Those cities, by comparison, have seen a decreased rate when comparing the numbers during the same quarter of 2021 and 2022.
Many of the homicides considered in these ratings have involved guns, something that arguably would not be the case had stricter laws for the legal rights of gun ownership been put into practice.
While Nashville ranks much lower on the list at 26, we've experienced firsthand in recent months what irresponsibility with guns, including assault weapons, can bring forth – the loss of innocent lives, including those of our children.
Shortly after the shooting at The Covenant School on March 27, which claimed six lives, including three children, government leaders in the state pushed for more laws implementing safer practices. Tennessee Gov. Bill Lee called for three specific safety measures to be put in place that would allow more protection for communities while preserving the rights set forth in the Constitution's second amendment.
They include:
Allow authorities to temporarily remove guns from those who pose a risk to themselves or others by implementing an Order of Protection law.
Keep guns away from dangerous people by requiring background checks on all purchases and closing the background check loophole.
Stop firearms from falling into the wrong hands by requiring gun owners to provide safe storage and report lost and stolen guns.
Many school and faith leaders throughout the state, including the three bishops of Tennessee as well as the Tennessee Catholic Conference, have come out in support of these three laws, signing letters to Gov. Lee and the Tennessee General Assembly back in April, urging their passage.
Gov. Lee expressed his intent to call the legislature into a special session on Aug. 21 to address these and other gun safety measures but has yet to sign the necessary proclamation to make that happen. Opposition among key members of the General Assembly to address the issue continues to put into question whether any such session will actually take place.
Meanwhile, the General Assembly's response to the Covenant School Shooting was to delay the discussion of any and all bills addressing firearms until next January.
Many of the bills under consideration before would increase the presence of firearms in our state. One particular bill that was advancing through the legislative process would lower the age for permit-less carry to 18.
As a Church, our concern for the respect for life from conception to natural death still has many obstacles in its path, particularly in the laws that seem to protect the right to bear arms without also making clear the responsibility that comes with having such a right.
As these delays only continue, we must remember that, as Catholics, it's our duty to keep the respect for life from conception to natural death in the foreground. The U.S. Conference of Catholic Bishops have continually emphasized this, noting that it's not just a local issue but a national one.
In 1994, the bishops published their pastoral message, "Confronting a Culture of Violence: A Catholic Framework for Action." They referred to the message in their most recent June 2022 letter regarding gun violence and the Bipartisan Safer Communities Act.
"We lamented, 'a nation born in a commitment to 'life, liberty, and the pursuit of happiness' is haunted by death, imprisoned by fear, and caught up in the elusive spirit of protection rather than happiness. … It doesn't have to be this way. It was not always this way.'
"We hold that 'respect for human life is the starting point for confronting a culture of violence.'"